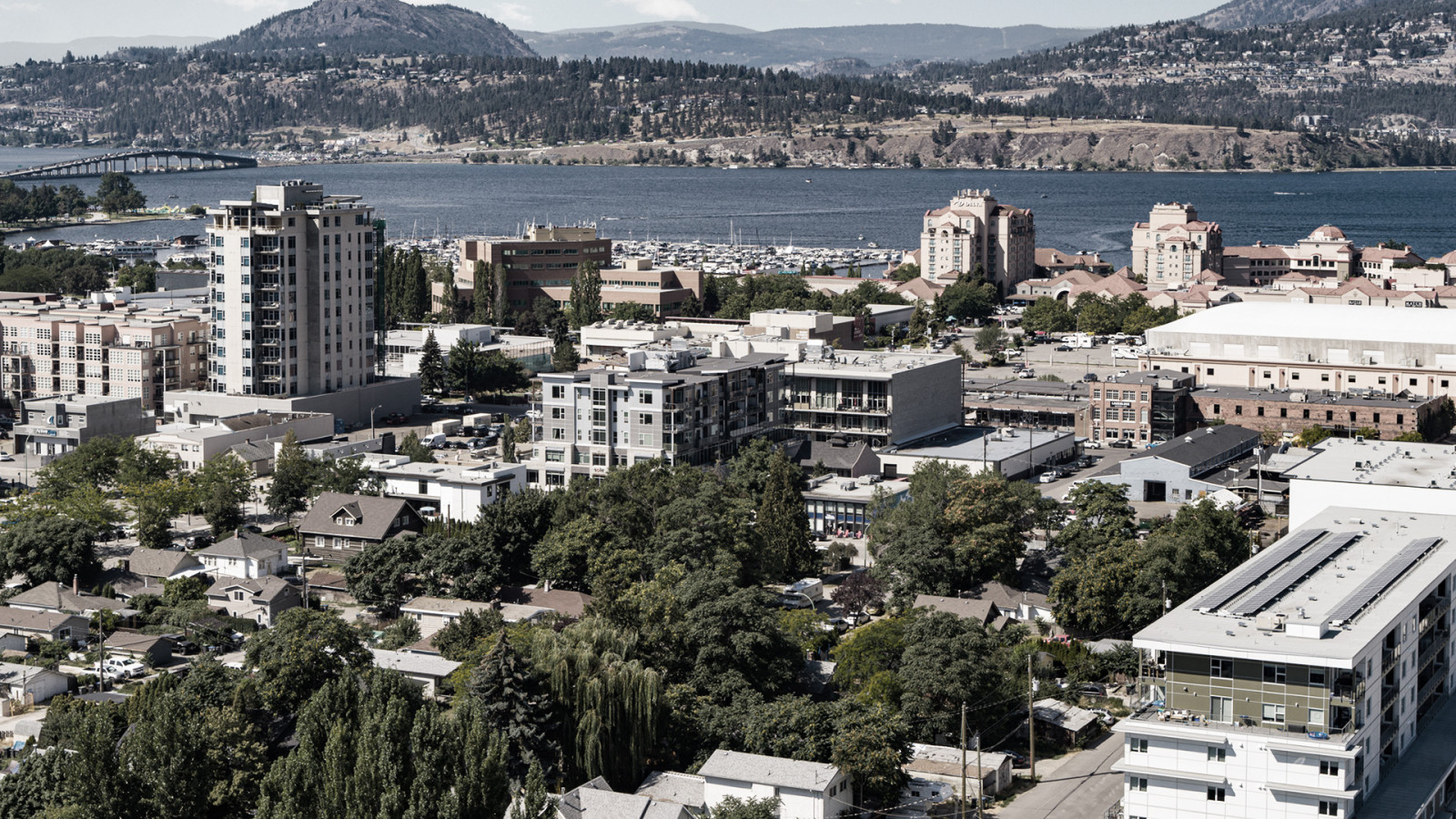 In the ever-evolving landscape of urban planning, Kelowna stands as a testament to the power of forward-thinking development strategies. As the city looks into the future with its Kelowna Official Community Plan (OCP) 2040, a vision centered around the creation of vibrant Urban Centres takes center stage. Within this master plan, the North End of Kelowna shines as a prime example of the city's dedication to livability, amenities, and growth, fostering a community that blends work, living, and leisure seamlessly. Kelowna's OCP 2040 paves the way for a strategic shift from outward urban expansion towards cultivating sustainable, well-connected, and culturally enriched neighbourhoods. The key pillars encompass land use and urban design, housing, transportation, and culture. These pillars intersect within the notion of Urban Centres, which are identified as vibrant hubs where diverse aspects of life come together. 
Balanced Living Is The Key To Urban Centres 
Urban Centres are designed to be focal points of activity with higher employment and residential density. This concentration of activity goes hand in hand with providing essential amenities within walking or cycling distance. The result is a balanced blend of workplaces, living spaces, and recreational areas, all interwoven by high-quality public spaces that facilitate a sense of community. In line with the modern ethos of sustainable living, Urban Centres prioritize walking, biking, and public transit as primary modes of transportation. Streets are no longer just thoroughfares; they become extensions of public spaces. Kelowna's commitment to a low-carbon future is palpable as it invests in infrastructure to support these sustainable transportation modes. 
Culture is the lifeblood of any thriving community. Thus, cultural infrastructure and partnerships with the creative sector and nonprofits are integral to the development of these Urban Centres. By weaving cultural richness into the fabric of daily life, Kelowna ensures these neighbourhoods are dynamic, captivating, and alive. 
As these Urban Centres grow, so does the demand for housing. While this brings an array of opportunities, it also poses challenges, particularly concerning affordability. Kelowna's plan addresses this concern through the promotion of diverse housing types and the protection of rental stock. By fostering collaboration between stakeholders, the city strives to make housing accessibility and affordability a reality for all residents.  
The North End: Unveiling the Urban Gem 
Within this grand tapestry of Urban Centres, the North End of Kelowna emerges as a spotlight of growth and potential. Spanning the area between Knox Mountain Park and Clement Avenue, the North End boasts a collection of distinct zones, from residential to industrial, and even a Brewery District. The city's commitment to community engagement is evident in its approach to the North End's redevelopment. Public input, gathered through a comprehensive planning process, shapes the community-led vision for the North End's future. 
The North End is more than just a neighbourhood; it's an experience waiting to be explored. Its Brewery District, home to a myriad of breweries, sets the tone for a rich array of activities, dining options, and cultural encounters. Accommodations range from cozy inns to modern hotels, ensuring visitors can make the most of their stay. 
Sports enthusiasts find their haven in the North End, with everything from curling to baseball available at their doorstep. For those seeking an adrenaline rush, climbing gyms and e-bike rentals provide the perfect outlets. And when hunger strikes, the North End's culinary scene shines with breweries, cafes, and international cuisine. 
Culture also thrives in the North End, evident through live music performances, festivals, and artistic expression. Red Bird Brewing stands as a testament to this vibrancy, hosting events that cater to diverse tastes and preferences. Even nature plays a part, with Knox Mountain Park offering outdoor recreational opportunities. 
A Thriving Future for Homebuyers 
In the midst of Kelowna's visionary pursuit of urban excellence, the North End emerges as a sparkling gem, prepared to capture the essence of modern living. With its diverse zones, rich cultural tapestry, and vibrant Brewery District, the North End embodies the dynamic spirit of the city's Urban Centres initiative. 
As this neighbourhood undergoes its exciting transformation, the North End provides an alluring preview of future developments reshaping Kelowna's urban landscape. The North End's seamless blend of residential, industrial, and recreational spaces, coupled with its commitment to community input, ensures a balanced fusion of lifestyles and experiences.  
Symbolizing the infinite opportunities that await homebuyers, Kelowna's North End stands as a testament to the city's dedication to innovation, growth, and the promise of a thriving future.