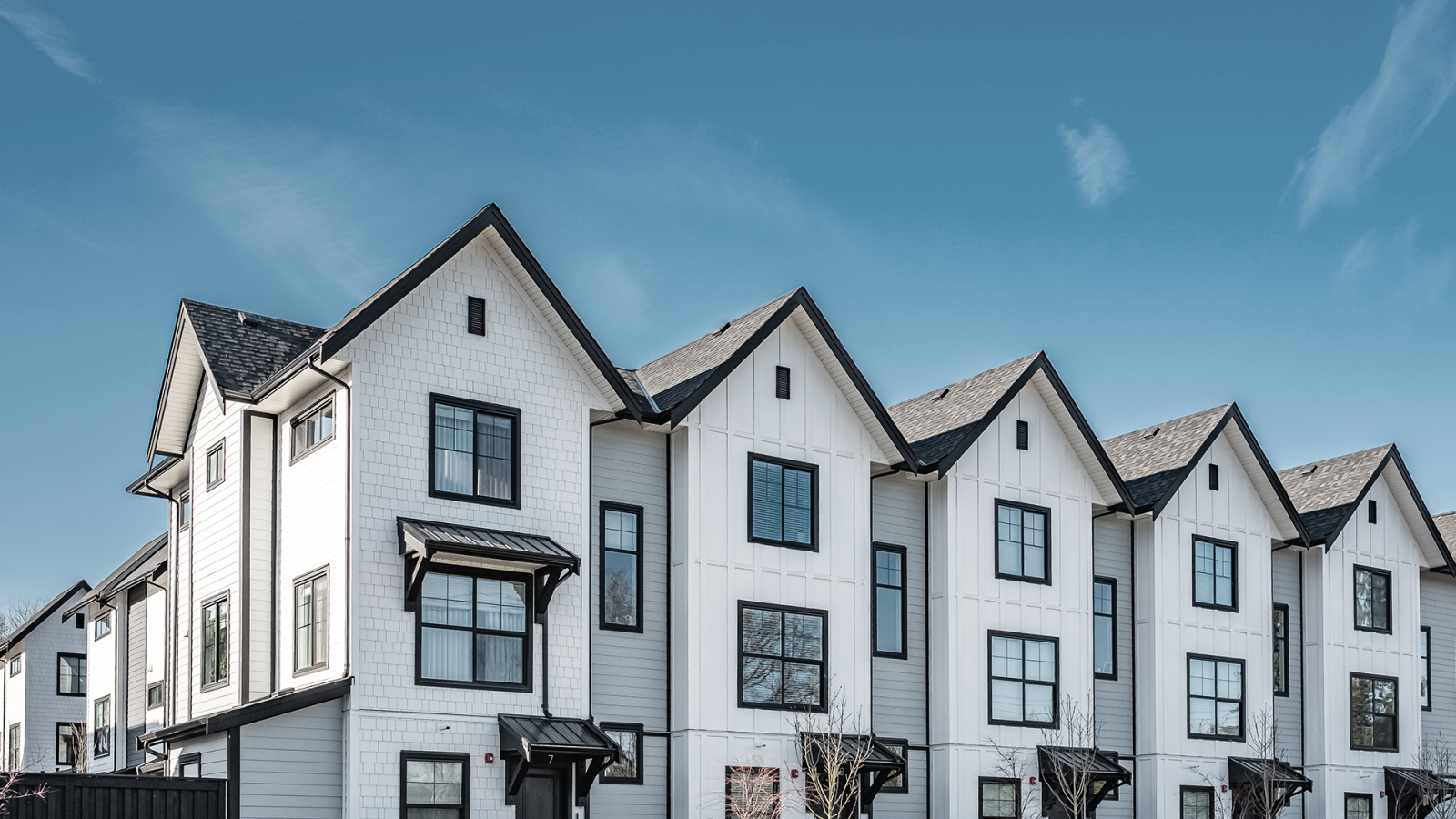 THE COMPLEXITY OF HOUSING AFFORDABILITY: PART 1
In a sprawling metropolitan area like Vancouver, the issue of housing affordability has become an increasingly contentious and multi-layered problem for its residents. Against this backdrop, MLA Canada, has undertaken a deep dive investigation into this complex issue, spanning three parts. Over the course of this series, we will delve into the various factors that contribute to the city's housing affordability crisis, seek out expert perspectives and recommendations for addressing the problem, and explore the ways in which we need to shift our thinking to achieve lasting change for all stakeholders. Join us as we navigate the complexities of this pressing issue and chart a path forward for a more equitable future. 
First, we must address breaking down exactly what affordability entails, looking at the actions taken by all levels of government and offering insights into public perception. Housing affordability is a multifaceted issue, encompassing various dimensions to consider for a comprehensive understanding. Some of these include: 
Price-to-income ratio: This compares the median home price to the median household income, indicating how many years it would take for a household to purchase a home if they allocated 100% of their income to the endeavor. A high ratio indicates reduced affordability. 
 
Rent affordability: Rental housing affordability is another critical aspect, with many low- and middle-income households relying on rental properties. The Canadian Mortgage and Housing Corporation (CMHC) defines affordable housing as costing less than 30% of a household's gross income. With rising rents in Vancouver, many renters are experiencing significant financial strain. 
 
Supply and demand: The availability of affordable housing options plays a significant role in affordability. In Vancouver, the demand for housing has significantly outpaced supply, leading to higher prices and reduced accessibility. Efforts to increase the housing stock, such as densification and the construction of new affordable housing units, are essential for addressing this issue. 
 
Accessibility and inclusivity: True affordability extends beyond just financial considerations; it should also encompass accessibility. Housing options should be available for people with diverse needs, including seniors, people with disabilities, and families with children. The location of affordable housing should also provide access to public transportation, employment opportunities, and essential amenities. 
WHAT ARE THE INDUSTRY AND OUR GOVERNMENT'S APPROACHES TO AFFORDABILITY? 
To better understand housing affordability, we can examine the data that industry experts and government officials rely on when crafting policies and initiatives. The primary metric is the Housing Affordability Index (HAI), which measures the relationship between median household income, median home prices, and mortgage interest rates. The City of Vancouver, knowing it has a particular problem with affordability, has introduced several measures aimed at addressing the problem. The Housing Vancouver Strategy is a 10-year plan established in 2020 that focuses on increasing the supply of affordable housing, protecting existing affordable homes, and providing housing support services. Some key initiatives include the Moderate Income Rental Housing Pilot Program (MIRHPP), which encourages the development of affordable rental homes, and the Empty Homes Tax (EHT), aimed at discouraging the underutilization of residential properties. 
The British Columbia government has implemented various policies to tackle housing affordability, such as the B.C. Home Partnership Program, which assists first-time homebuyers with down payment loans. Additionally, the province has introduced the Speculation and Vacancy Tax (SVT), designed to target foreign and domestic speculators who own vacant properties in urban areas. 
At the federal level, the Canadian government emphasized housing affordability in its most recent budget with a long list of initiatives intended to correct the imbalance. A two-year ban on non-resident, non-Canadians purchasing residential property and a tax on under-used housing will have a specific impact on Vancouver's market, which has historically seen a large amount of foreign investment. A new Tax-Free First Home Savings Account allows Canadians to save up to $40,000 tax-free to help buy their first home, complementing the existing First-Time Home Buyer Incentive (FTHBI) which offers eligible first-time buyers shared equity mortgage options to reduce their monthly mortgage payments. The federal government intends to publish a mortgage code of conduct, which will ensure federally regulated financial institutions provide relief measures for people struggling with elevated interest rates. It would protect from unnecessary penalties, internal bank fees and interest charges and allow the extension of amortizations beyond 25 years, adjustment of payment schedules and option for lump-sum payments. Despite the extent of these efforts, housing prices in Vancouver continue to rise, raising questions about the effectiveness of these policies and the true meaning of affordability. 
WAS VANCOUVER'S HOUSING EVER DEEMED AFFORDABLE? 
In the 1970s and 1980s, housing prices in Vancouver were comparatively more affordable, as median incomes were relatively close to median home prices. This period saw a boom in the construction of affordable rental housing and cooperative housing developments. However, the economic landscape changed in the 1990s, with increasing globalization and urbanization adding pressure to the Vancouver landscape.  
As Vancouver's population has continued to increase steadily, there has been a growing demand for urban nodes in our region to grow both up and out. However, municipalities across Greater Vancouver have been struggling to keep up with this rising demand and have not yet been able to adequately respond to the needs of the population. Remember, the supply conditions of today are dictated by the policy and regulatory landscape 5-6 years ago. While there have been recent improvements, their impact likely won't be felt for years to come. 
Housing affordability in Vancouver remains a critical concern, despite the efforts of all levels of government to address the issue. Understanding the various dimensions of housing affordability, as well as the historical context, allows us to develop effective policies and initiatives that truly address the needs of the city's residents. As the city continues to grow and evolve, it is crucial to prioritize housing affordability and availability to ensure a thriving and sustainable future for Vancouver. Over the next few months, we'll continue to explore approaches to affordability and market levers that could bring about real, effective change.   
Stay tuned for Part 2 of this series…