May 9, 2023
Boomers and Gen X'ers Driving Increased Demand For Recreational Real Estate in Okanagan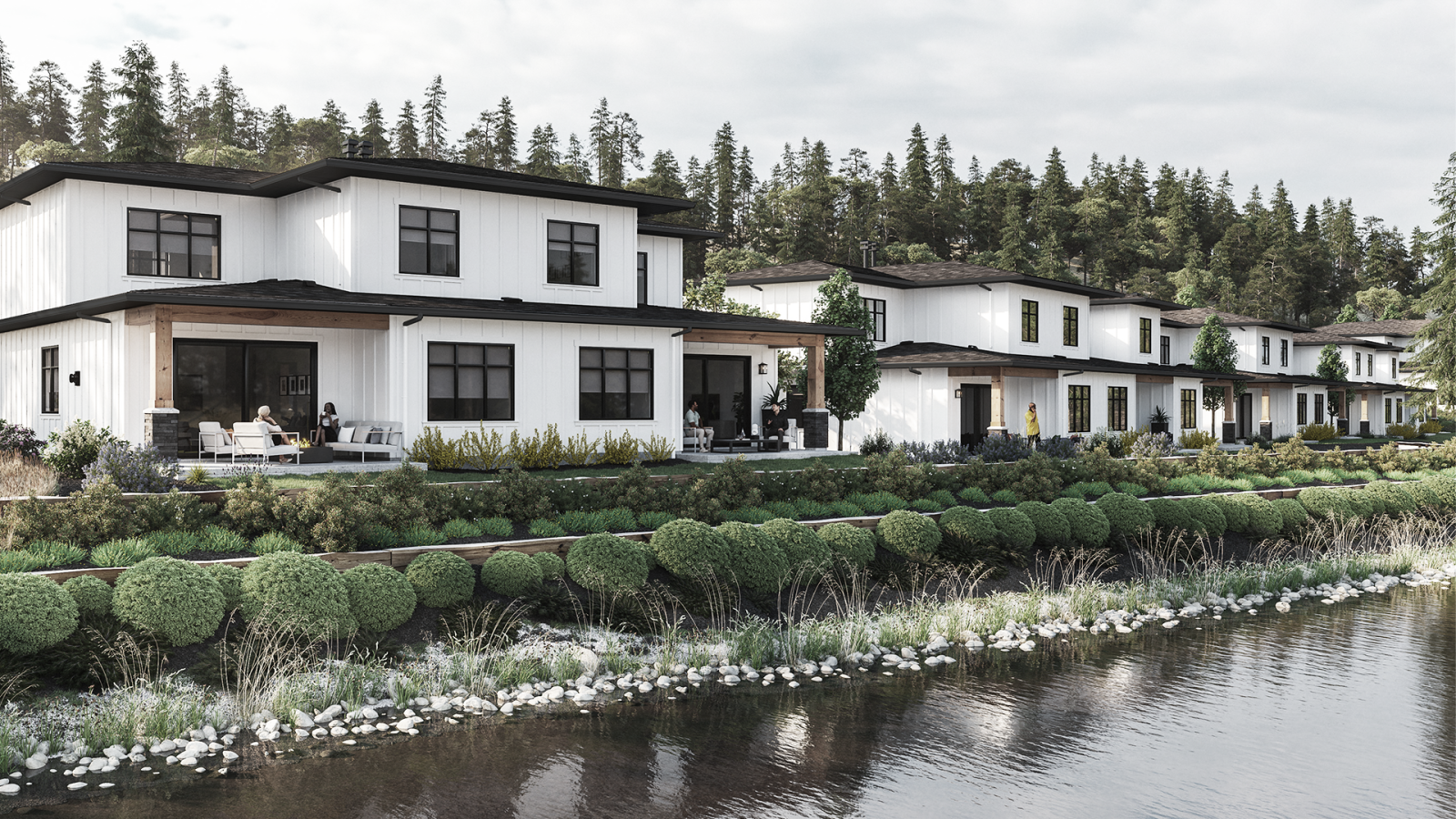 As the baby boomer generation enters retirement age, Canadian migration trends are shifting towards recreational retirement destinations like Kelowna. With its real estate wealth generated in major housing markets, active lifestyle, and an international airport, Kelowna is expected to be a massive target for Canadian downsizers/retirees in the next decade. Kelowna is the fastest-growing CMA in Canada, with its population increasing by 14% from 2016-2021, and is expected to continue its growth in both the short and long-term future. In addition, Kelowna predicts its population of people 65+ to grow by 25,000 from roughly 45,000 now to nearly 70,000 by 2040. However, this trend is not limited to baby boomers, as the transfer of wealth to Gen X is also leading to rising demand for recreational properties. 
A SHIFT IN THE CANADIAN POPULATION
The Canadian population is aging, with baby boomers (those born between 1946 and 1965) representing a significant portion of the country's population. As baby boomers retire, they are increasingly looking for recreational retirement destinations to spend their golden years. This has significant implications for cities like Kelowna, a popular retirement destination located in British Columbia's Okanagan Valley. 
According to a report by RBC, almost 5,000 baby boomers retire every week in Canada, and this trend is expected to continue for the next decade. By 2031, the number of Canadians over 65 is expected to reach 9.6 million, or almost a quarter of the population. 
This demographic shift has led to an increase in demand for recreational properties, with baby boomers looking for vacation homes and retirement properties in desirable locations. Kelowna is one such location, offering mild climate, scenic views, and an abundance of outdoor recreational activities. 
However, as baby boomers age, their needs and preferences are changing. Many are looking for smaller homes that require less maintenance and are more affordable. They are also looking for amenities such as healthcare facilities and public transportation, which can be important for those who no longer drive. 
This shift in preferences has created opportunities for younger generations, particularly Gen X (those born between 1966 and 1981), who are increasingly buying recreational properties. According to a report by Royal LePage, Gen X buyers accounted for 57% of recreational property purchases in Canada in 2020. 
This trend is expected to continue, with Gen X becoming the dominant force in recreational property markets in the coming years. As baby boomers pass on their wealth to their children, many Gen Xers are using their inheritance to purchase recreational properties, either as vacation homes or retirement properties. 
KELOWNA'S UPWARD TRAJECTORY 
The impact of these trends is evident in Kelowna, where the population has grown significantly in recent years. According to a report by the City of Kelowna, the city's population increased by 12.8% between 2011 and 2016, with a significant portion of this growth coming from the 55+ age group. 
The report also notes that the demand for rental properties in Kelowna has increased, with many retirees choosing to rent rather than buy. This has created opportunities for investors, who are buying up rental properties to meet the growing demand. 
Overall, the demographic shift towards an aging population in Canada has significant implications for recreational retirement destinations like Kelowna. While baby boomers have traditionally been the dominant force in recreational property markets, the rise of Gen X and their increasing stake in recreation properties is changing the landscape. This presents opportunities for investors and younger generations, but also requires careful planning and development to meet the changing needs and preferences of retirees. 
The unique characteristics of the Kelowna market suggest that it is likely to be the first to recover, and the recovery will be the strongest. Therefore, it's more important in BC than anywhere else for residents to not delay entering the market and should give buyers confidence. The two classifications of our market suggest that it's important for potential buyers to act now and not miss out on the opportunity to own property in this highly sought-after destination. 
NOLITA AND QUAIL LANDING: TWO STAND-OUT INVESTMENT PROPERTIES 
For those looking to invest in Kelowna's real estate market, two properties stand out - Nolita and Quail Landing. Nolita is a new real estate development located in downtown Kelowna, offering an urban experience with a range of housing options, including studios, one-bed, two-beds, and garden-style townhomes. Nolita boasts beautiful interiors, stunning architecture, and a boutique feel, all steps away from the beach, entertainment, and exquisite restaurants. Additionally, Kelowna's sustained demand for housing and investments from private and public institutions, including UBC Okanagan's campus expansion, make Nolita an attractive investment opportunity. 
On the other hand, Quail Landing is an example of a golf and recreation-oriented investment opportunity. The property features stunning 2 and 3 bedroom golf course townhomes, ultimate access to one of British Columbia's most distinguished golf destinations, and proximity to shopping amenities and the Kelowna International Airport. With Kelowna's increasing popularity as a retirement destination, recreational properties like Quail Landing are in high demand. This property is a great investment opportunity for those looking to tap into the growing market of recreational properties in Kelowna. Whether you are a baby boomer looking for a retirement property or a Gen Xer looking to invest in a recreational property, now is the time to act and not miss out on the opportunity to own property in this highly sought-after destination.