THE REAL ESTATE INTELLIGENT INTERVIEW SERIES FEATURES BC'S MOST PROLIFIC PROFESSIONALS SHAPING THE LOCAL REAL ESTATE INDUSTRY.
AN INTERVIEW WITH TAYLOR MUSSEAU, DIRECTOR OF SALES, OKANAGAN AT MLA CANADA.
With over 10 years of Real Estate Experience, Kelowna native Taylor Musseau is one of Canada's top Real Estate professionals, whose well-decorated career has been spent in both the pre-construction and resale spaces. Today, Taylor acts as the Director of Sales for MLA Canada, Okanagan, where she spends the majority of her time working alongside some of the country's most recognizable developers bringing their projects to market in a uniquely innovative and strategic fashion.
Ryan Lalonde, President of MLA Canada, catches up with Musseau to learn more about her passion for West Coast real estate, what trends she is seeing in the Okanagan real estate markets, and how Kelowna is strategically planning future developments around the needs of its homebuyers.
PART 3 OF 4: WHAT TO BUY IN THE OKANAGAN
The Okanagan has seen a shift in what home buyers are looking to purchase as price points have shifted in recent years. Lalonde and Musseau explore the home types that have become the most attractive in the Okanagan, and take a glance at the recently sold out Caban by Cressey, which offered a variety of amenities and quality that was the first of its kind for the region.
Would you recommend Condo, Townhomes, or Single Family Homes and what are the price thresholds that you're thinking about today that are really important to those homeowners?
A few years ago I would have said single family homes. If you had a great single-family home with a basement suite that carried your mortgage, but that has really changed and those numbers aren't working anymore. We're definitely seeing a bigger shift towards townhomes and multi-family. And with all the big-name condo buildings coming to the market, that's been a big shift as well. 
So I would probably look at something in the big developments like Caban or Aqua on the Waterfront that offers you that lifestyle and the location that you just can't get in a single-family anymore at that price point.
How important is development reputation in the marketplace?
It's huge. The market is so small, and in a way, it's still a small-town feel - everybody knows everybody. Your name and your reputation carry a lot of weight. 
We have to touch briefly on the differences between pre-sale and resale. How is it different in places like Kelowna right now?
Kelowna is interesting. I come from a resale background of about 10 years. 5 years ago I started getting into the pre-sale market. It's interesting in a smaller marketplace like the Okanagan because people aren't as comfortable with it. They don't understand it as well. It hasn't been a big sector of the market.
So, it's been a big learning curve for both the agents and people purchasing, because they haven't really seen it before. We're starting to get uptake in the pre-sale market because there's so much demand and new people coming, but it is a little bit of a learning curve for people who are local and not used to that type of product. 
What learnings are you seeing right now falling out of programs like Aqua or Caban that might inform how we market and sell in the future? 
Again, it goes back to being a small town. The customer service, the level of service, the quality of the product you're offering, the aftercare - all of that really matters. People may have never really purchased pre-construction before, and it's a nerve-racking experience as it is, so making sure that you are walking with them throughout the whole process is important. MLA Canada has done an exceptional job at doing that with all of our purchasers. 
It's something that we really pride ourselves on. Although all of our services really are all about how we support our development partners, bringing their vision for communities alive, so much of the work that we do is actually being in the trench with our customers and our homebuyers, trying to figure out how we can better make connection points between their needs and interests and how that pairs with the inventory that we have. 
Absolutely, and just making it easier for them and more accessible. There are platforms now where customers can log in and see all the information they need. They have more information at their fingertips in an accessible way, as well as really skilled service and salespeople to guide them. There's a lot of questions, so having a well-informed team is incredibly important, and MLA Canada has brought this to the market. That really hasn't been seen before. 
MLA Canada recently launched Caban by Cressey. This is a program that has been nearly 15 years in the making. To say that it has been well thought out is an understatement. MLA Canada and Cressey have worked tirelessly over the last decade, trying to find a way to bring this really unique property to the residents of Kelowna in a really meaningful way. 
Caban has always envisioned being a resort-style property. We were going to go big on lifestyle amenities, large outdoor spaces, and incredible quality of finish. That's something Cressey is known for in the Vancouver market, and they will bring their expertise into Kelowna.
Our deep realtor and customer relationships in the Lower Mainland have played a pivotal role in how we marketed and also sold Caban. Taylor, can you touch a little bit on what that felt like and how that's different from some of the other programs that you've seen launch in the Kelowna marketplace?
Caban was a really exciting one for me. Obviously being a Kelowna native, I have driven past that piece of dirt for 30 years. I was more than thrilled when MLA Canada gave me this opportunity and said, "Hey, we're coming to Kelowna and we want to partner with you to bring our Vancouver database, programs, and systems to the marketplace of Kelowna."
Cressey did an exceptional job bringing this resort-style project to life. It's one of a kind and sets a whole new bar of standards in the Okanagan for finishings and overall quality. We are really excited about it, and to have the opportunity to melt together both the Okanagan local market and bring in Vancouver homebuyers.
I'm curious, when you think about Kelowna and the buyer demand right now, how important is that to the success of these projects? 
That was something that was really important to Cressey, and I think MLA Canada did a fantastic job of navigating. It was making sure that the local market felt that they had a fair opportunity and everything wasn't just sent down to Vancouver first. MLA Canada and Cressey did a fantastic job merging both databases and bringing the offering to life in the Okanagan as well as capturing the whole Vancouver market. It's super important to do that. You want to make sure that you're fair to both markets and that you give the local market a chance.
Interestingly enough, we found with Caban that the local market was looking for something different, so we were able to help a lot of downsizers, investors, and local buyers that were going to move in. It was a really great merge of both markets.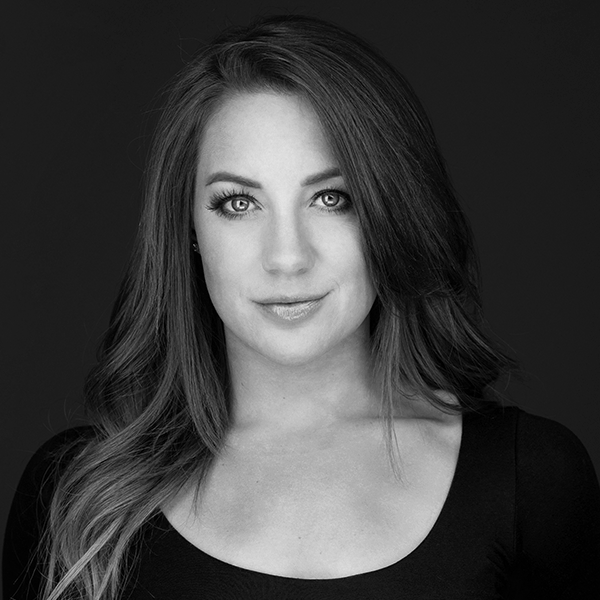 THIS EPISODE IS NOW AVAILABLE IN AUDIO
Listen on your favourite audio streaming platform: Apple, Spotify, Amazon Music, iHeart Radio
Category
Real Estate News
Recent Posts