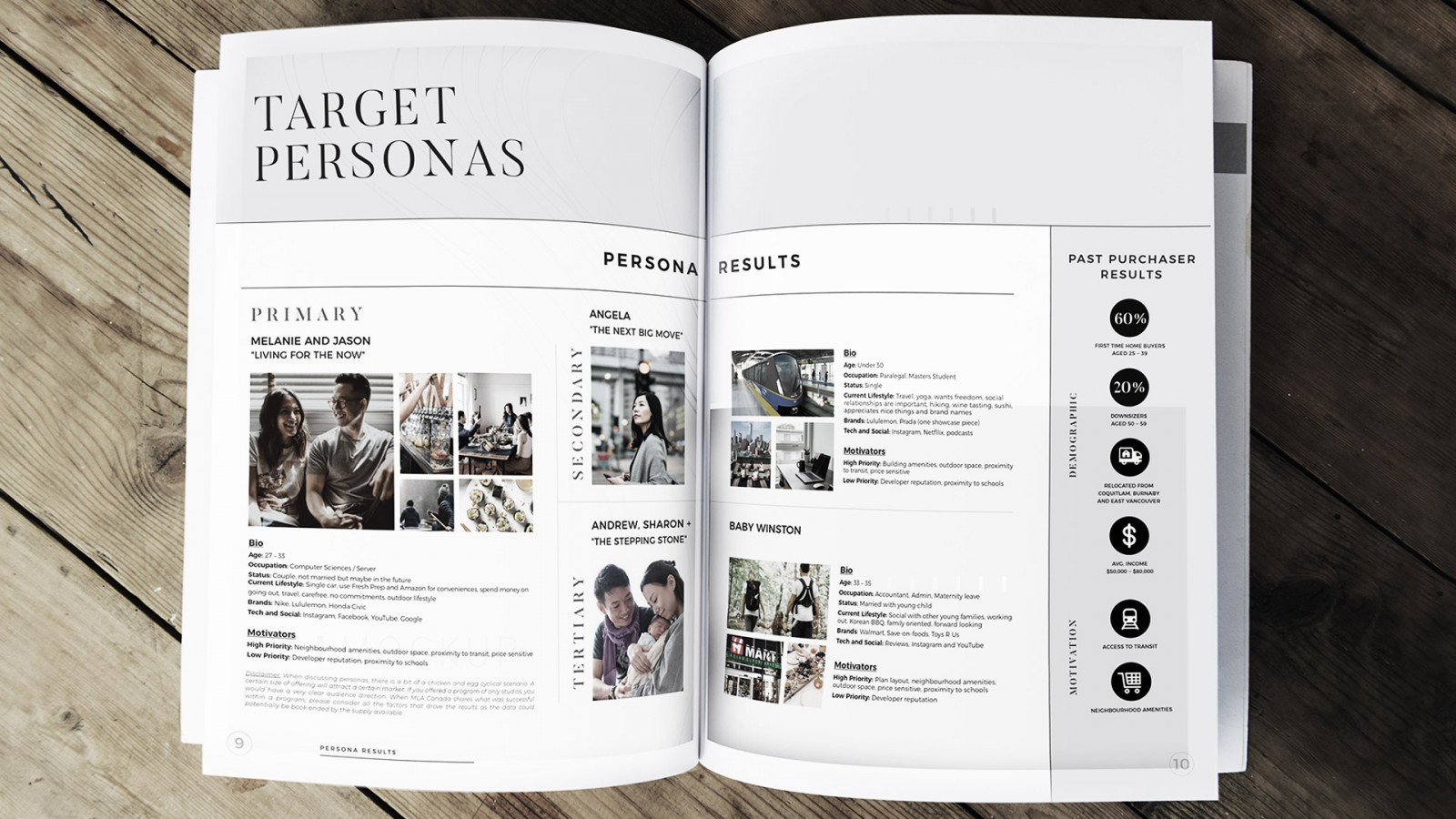 The Real Estate Intelligent interview series features BC's most prolific professionals shaping the local real estate industry.
AN INTERVIEW WITH JEFF GREIG, DIRECTOR OF ADVISORY AT MLA CANADA 
Jeff Greig trail-blazes MLA Canada's Advisory Department with forward-thinking strategies and a finger on the pulse of several real estate markets across the country. With a background in Urban Planning and working with local government on international development projects, Jeff brings a powerful perspective in his approach to how the Advisory team tackles every individual client project and marketplace dynamics here at MLA Canada.  
We caught up with Jeff to learn more about his role as Director of Advisory, which markets the Advisory Department is paying close attention to, and what the department is working hard to achieve for MLA Canada's near future and beyond.
  
Jeff, please tell us how you got started in this industry and what drove you to MLA Canada?  
My background is in Urban Planning, a field I spent most of my career in. After initially starting and moulding my planning career for local government, I eventually moved into urban planning consultancy. This provided greater exposure to the entire real estate development industry, and all the various disciplines that it encompasses. And while much of my career was focused on international projects with international clients, the limitations on this sort of work imposed by Covid related travel restrictions presented an opportunity to focus on the real estate industry and projects here in Vancouver. And there was MLA! They had a position available for a Director of Advisory, and I thought, "this is my opportunity to explore and learn more about the local real estate and development industry here in the Lower Mainland".  I also saw MLA as a company of young, dynamic, smart. and ambitious professionals with a great culture, and thought, "Hey, I'd like to work there"!    
What has your experience been like leading the charge of some of our Advisory projects?    
I alluded to it in my earlier response, but I am privileged to be working with a team of very bright individuals who have a real passion for their work and a deep understanding of the local multifamily real estate market. When I joined, we had just started on 2 projects here in the Lower Mainland with a Client that has a national real estate portfolio. Quickly on the heels of those first 2 projects, the Client engaged us for a number of other projects across their national portfolio, including projects on Vancouver Island, Toronto, and right to our eastern shores in Halifax. Those projects offered interesting challenges, were all very different, but very exciting for us to be working in multiple geographies across Canada. The best part of it, however, is that we have developed a strong partnership with this Client, that hopefully will be one for life.    
Can you tell us more about what the Advisory Team is involved in?  
One of the key growth areas for our team over the last year since I joined has been providing rental analyses. Most of our clients are now starting to propose developments with a mixture of for-market condominium product as well as rental product, so the depth of our reports and intelligence has grown significantly to include rental analyses.   
In addition, we have recently added a Director of Design to our team. Our Director of Design plans and facilitates our Pre-Development Ideation sessions, which help Clients understand the market, explore their target audience, and come up with some "big ideas" that help to initiate early thinking around the vision and positioning for the development.    
This product offering is the vital link that provides continuity between the early decision making and ideas generated during the Advisory stages of our Client journey and the Marketing stages where branding and positioning of the development take place.   
In addition, we work closely with our Clients' architects to provide expert advice and feedback on the floor plan layouts and design to ensure efficiency and salability.   
Where in the Lower Mainland do you see the biggest opportunities for developers in the next 5-10 years?    
Covid forced everyone to rethink how they worked and shopped, and in doing so revealed some great development opportunities in markets like the Fraser Valley where we witnessed a phenomenon called a "flight to space".  With more people working from home, requiring more space to do so, and less concerned about commute times, the Fraser Valley is a place where people can purchase more space for less than what they could in more central Lower Mainland markets.    
Also, as plans move forward for continued expansion of the Skytrain, we will see more opportunities emerge especially for mixed-use and transit-oriented developments around these new lines and stations.  
Which communities do you recommend to homebuyers looking buy within the next 6-12 months?    
With interest rates remaining low, and the changes we have seen over the last year in terms of more flexibility around where we work, I believe the flight to space will continue. Developments within communities that offer an array of amenities, convenience, and proximity to leisure and recreation opportunities will be where people will continue to want to buy to get the most value out of their purchase.       
What's in store for MLA Advisory? Can you tell us what you anticipate for the department as MLA Canada continues to evolve?    
If only I had a crystal ball! It's been such a great and fast-paced year since I joined, and we have done so much and grown the team. The work continues to come our way, and our team is continuing to grow. In fact, I have recently hired 2 more analysts to support all the work at hand and in the pipeline.  But in general, apart from team growth, I see us continuing to expand our reach into other key markets on the Island, the interior, and across Canada.  
What's your favourite part about leading the Advisory Team?  
That I have a team of smart, dedicated, energetic , and fun people who love what they do, and are really good at it. We support each other through the tough times and ensure we celebrate every achievement, success , or win of each individual or as a team.    
In your mind, what's the best-planned city or community you've lived in or visited and why?  
Singapore. I lived in Singapore for almost 15 years and had the privilege of working there as an urban planner for the Urban Redevelopment Authority (Singapore's national planning authority). Singapore is a land-scarce city-state of only 700sqkm, which poses great challenges for planning for a population that currently is approaching 6 million. But they have a long-term vision, and a well-coordinated and integrated planning approach that involves all government agencies and ensures a high-quality living environment with convenient and easy access to public transportation, schools, parks and recreation, waterfront activities, shopping and services. Singapore has become a global model for its planning approach, and in many ways, the envy of many global cities for its ability to balance high density living with a high-quality living environment.  And the food is fantastic!