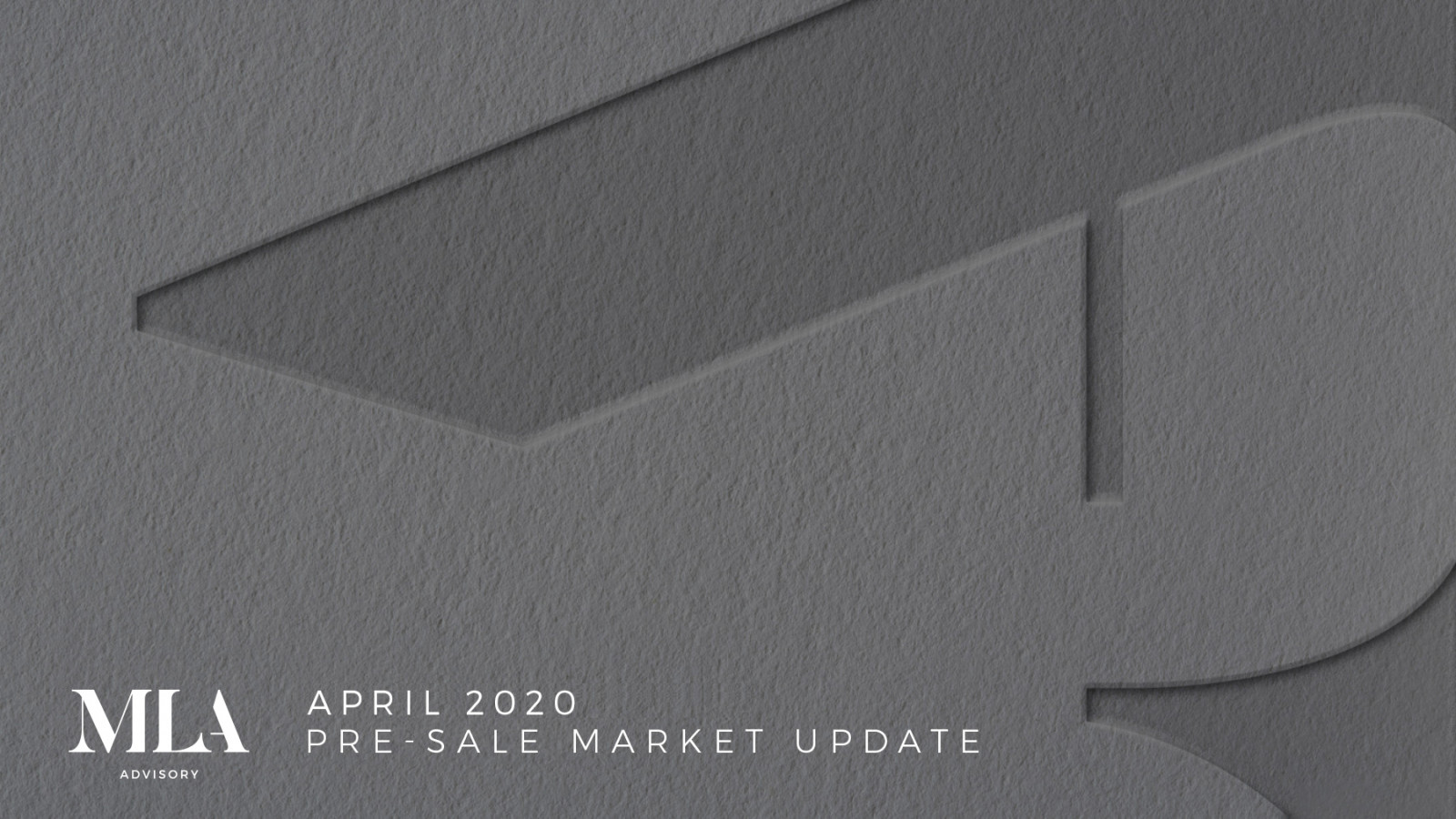 "The market momentum created in Q1 was clearly impacted as expected with April stats taking a dramatic slide down from March last month as well as April 2019. End-users will continue to keep the market going in the short-term as buyers fully adjust to the new normal. " Suzana Goncalves EVP, SALES AND MARKETING; PARTNER, MLA CANADA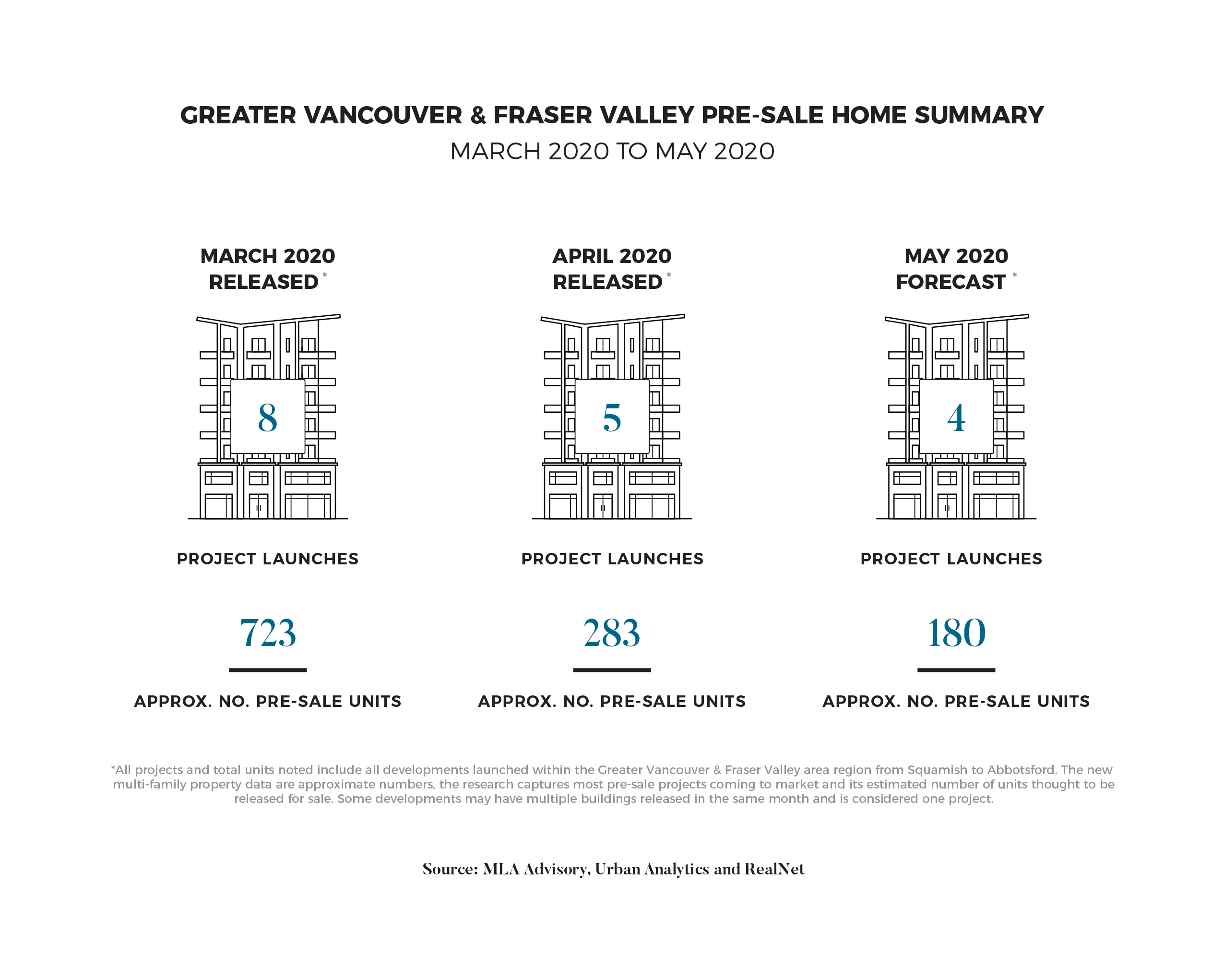 PRE-SALE PROJECTS ADJUSTING TO THE NEW NORMAL
April was the first month fully impacted, both economically and socially, by Covid-19. The abrupt implementation of physical distancing led project presentation centres to completely close or remain open by private appointment only. As this new landscape set in, numerous projects invested resources into online sales tools that attempt to capitalize on prospects who are still motivated to purchase. The most commonly used tools for conveying information about a project and/or scheduling a 'virtual appointment' with prospects have been Zoom, Facetime, and Google Meet. Additionally, many projects have incorporated self-guided 3D presentation centre walk-throughs as well as pre-recorded videos. MLA Canada released MLA Live, a proprietary, guided online Interactive Home Tour for a more professional and thorough experience. Overall, there was modest pre-sale activity in April; this was primarily driven by townhome projects that are closer to completion. End-users continue to be the most active, looking to either get into the market or move-up into a larger homes while investors reasses their financial positions before jumping back into the market.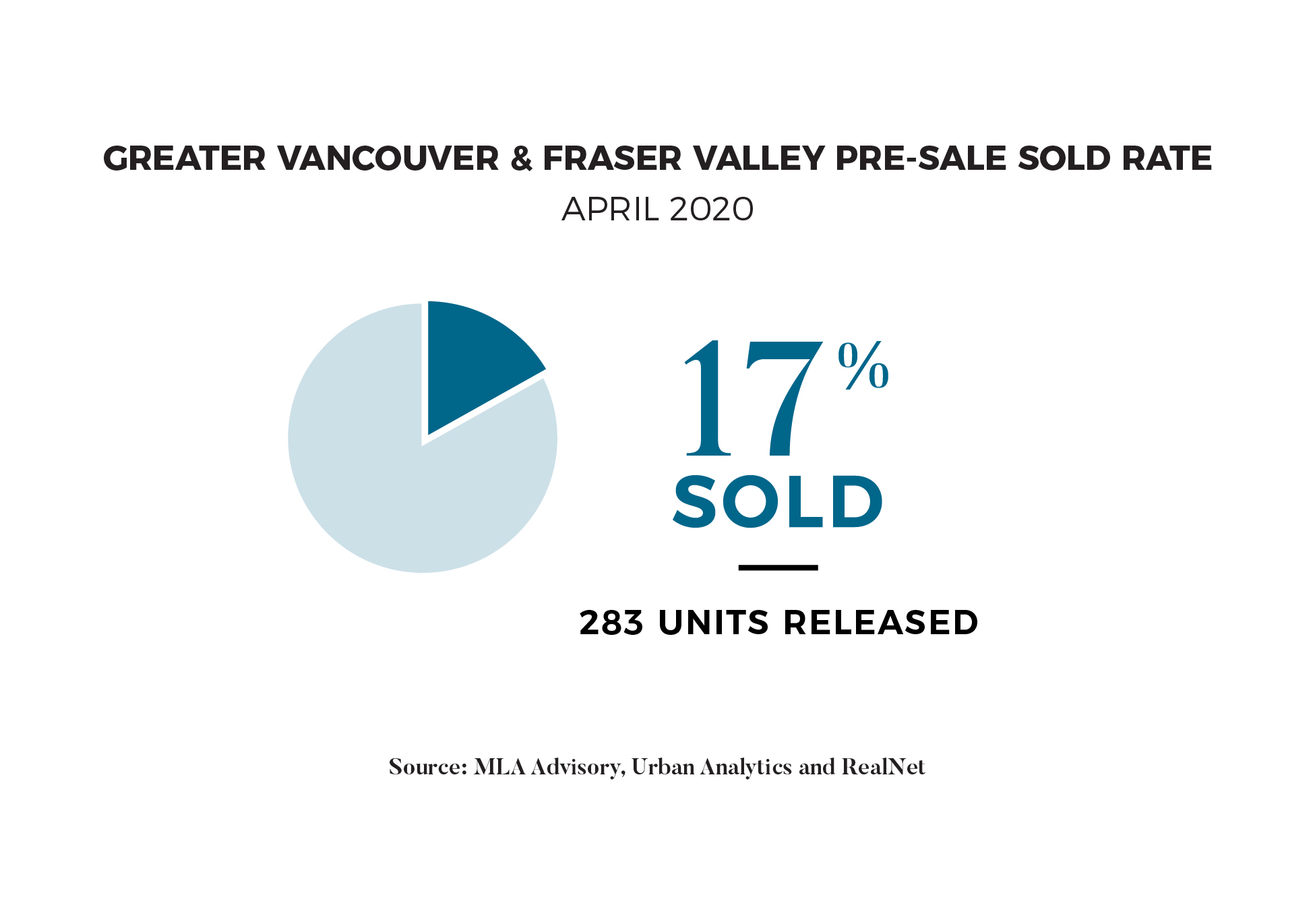 TECHNOLOGY IN REAL ESTATE HAS ARRIVED
A growing movement, including MLA Canada, believes a fundamental shift is happening which will force the industry to adapt long term versus revert back to the pre Covid-19 process. It is uncertain when large opening weekends, realtor previews and promotional events will be permitted to take place. Consumer confidence and social awareness of space and hygiene will undoubtedly be affected. All the while, purchasing and interacting with a variety of goods and services online has been given a nitrous boost. Purchasers will expect more information to be available online than ever before and an increasing number of contracts will happen at arms length. Even municipalities are experimenting with online public hearings and finally reviewing their processess. There will be tremendous opportunities for those that lead the way in an industry that has resisted the tech tide for some time.
END-USER FOCUSED TOWNHOME PRODUCT DRIVING THE MARKET
As experienced in April, the appetite for pre-sale real estate has shifted to mainly end-user purchasers. Accordingly, townhome projects are being absorbed at a proportionally higher rate and continue to move forward unlike other, larger condominium projects that face increased uncertainty around financing and construction timelines as well as investor attitudes. Having said that, we did see increased marketing activity in the final two weeks of April as programs adjusted to the new parameters of selling real estate. Many projects that originally held off sales in early March have progressed despite the logistical challenges. MLA Advisory forecasts that four townhome projects will launch sales in May 2020. These projects will bring 180 pre-sale units to market and are concentrated in Vancouver West, Coquitlam, and Surrey.