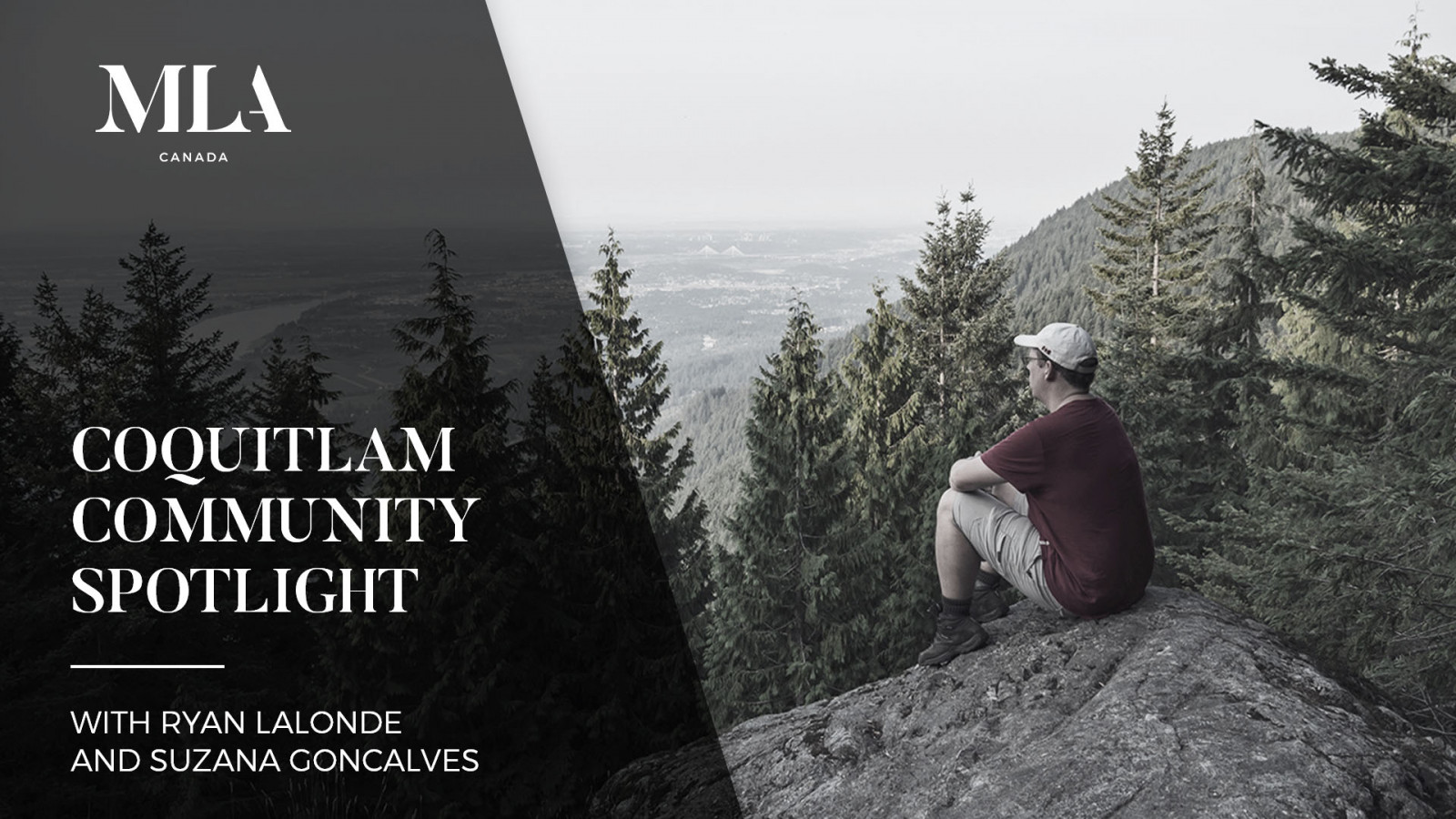 THE MLA CANADA SPOTLIGHT SERIES IS DESIGNED TO DELIVER KEY MARKET INTELLIGENCE INTO THE RESIDENTIAL REAL ESTATE MARKET. THIS REPORT SERIES IS TO PROVIDE INSIGHT INTO THE UP-AND-COMING MARKETPLACE FOR HOMEBUYERS, DEVELOPERS, AND REAL ESTATE INDUSTRY PROFESSIONALS ALIKE, OFFERING A COMPREHENSIVE OVERVIEW OF BOTH THE QUANTITATIVE AND QUALITATIVE CHARACTERISTICS OF TRENDING SUB-MARKETS IN THE LOWER MAINLAND.  

THIS ARTICLE IS ONE OF MANY IN THIS UNIQUE FEATURE SERIES, FOCUSING ON THE CITY OF COQUITLAM. BROUGHT TO YOU BY THE MLA CANADA ADVISORY TEAM. 
New homebuyers in Coquitlam can expect the best of both worlds: endless opportunities for outdoor adventures and easy access to urban amenities. With 2 shopping malls, plenty of outdoor parks, sports complexes, a golf course, casino, and a movie theatre with over 4,000 seats, the city is not short of things to do within and around the community. This well-balanced choice for amenities is what has made Coquitlam such an attractive place to call home for many community members.  
"Year-round scenic spots like Como Lake, Moody Park, Town Centre Park, Coquitlam Crunch, and Westwood Plateau are all local favourites," says Suzana Goncalves, EVP of Marketing and Sales at MLA Canada.
Moreover, both The City of Lougheed Shopping Centre and Coquitlam Centre are currently undergoing redevelopment to keep up with the growth of the city. At the City of Lougheed Shopping Centre, plans are in place for over 10,000 residential units along with retail and office spaces, while Coquitlam Centre will see over 8,000 new strata and rental homes developed over the next decade.  
LOCATION, LOCATION, LOCATION 
Shaped like an hourglass, Coquitlam sits on a tilt, spanning East to West and narrowing at its centre. Over recent years, there has been significant growth in surrounding municipalities, with new office and commercial developments making Coquitlam a popular choice for new home buyers looking for employment close to home. One of the fastest-growing communities within Coquitlam is West Coquitlam, also known as Burquitlam.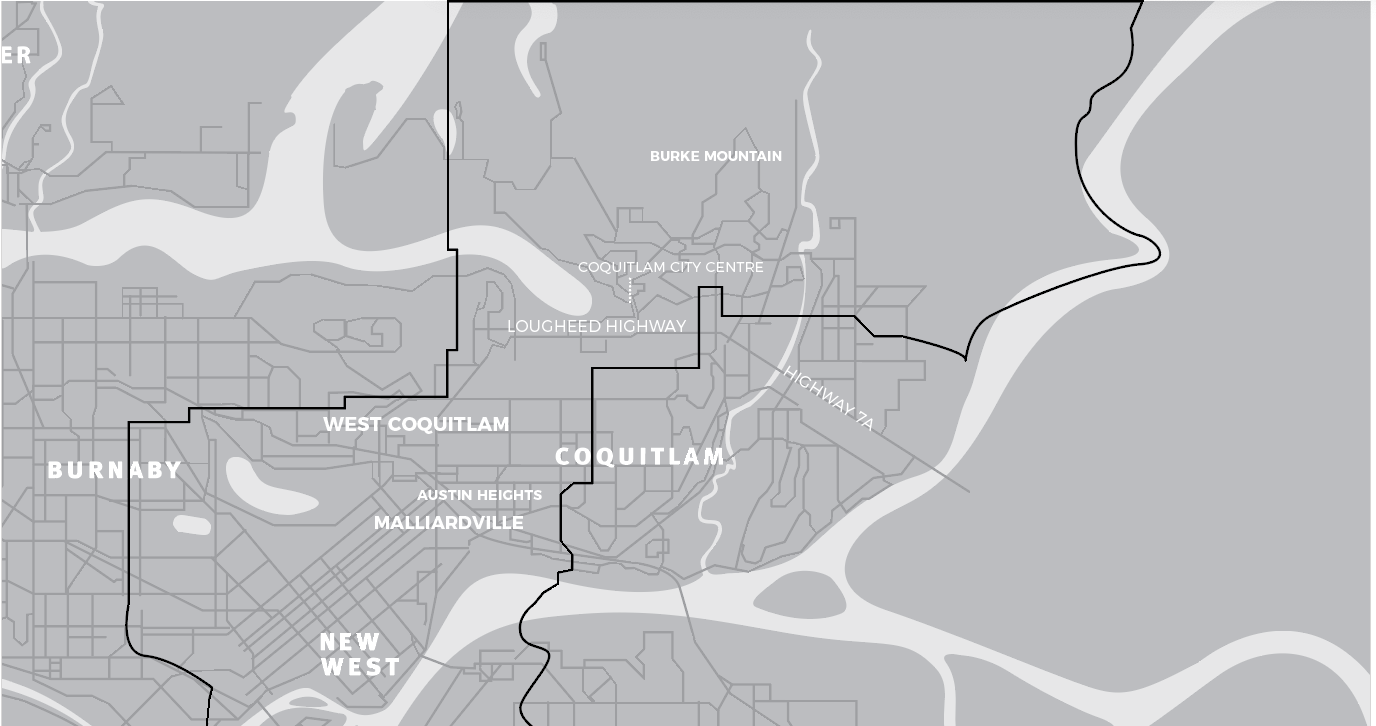 Some of the most notable residential areas for new homebuyers in Coquitlam are Buquitlam, as mentioned, Coquitlam City Centre, and new developments taking place along Lougheed Highway and Highway 7A. Many homebuyers can expect to find a variety of housing types, including townhomes, single detached homes, and condominiums across Coquitlam. 
Watch our full Spotlight Episode to learn more about the up-and-coming community of Coquitlam, featuring MLA Canada's Executives, Ryan Lalonde and Suzana Goncalves.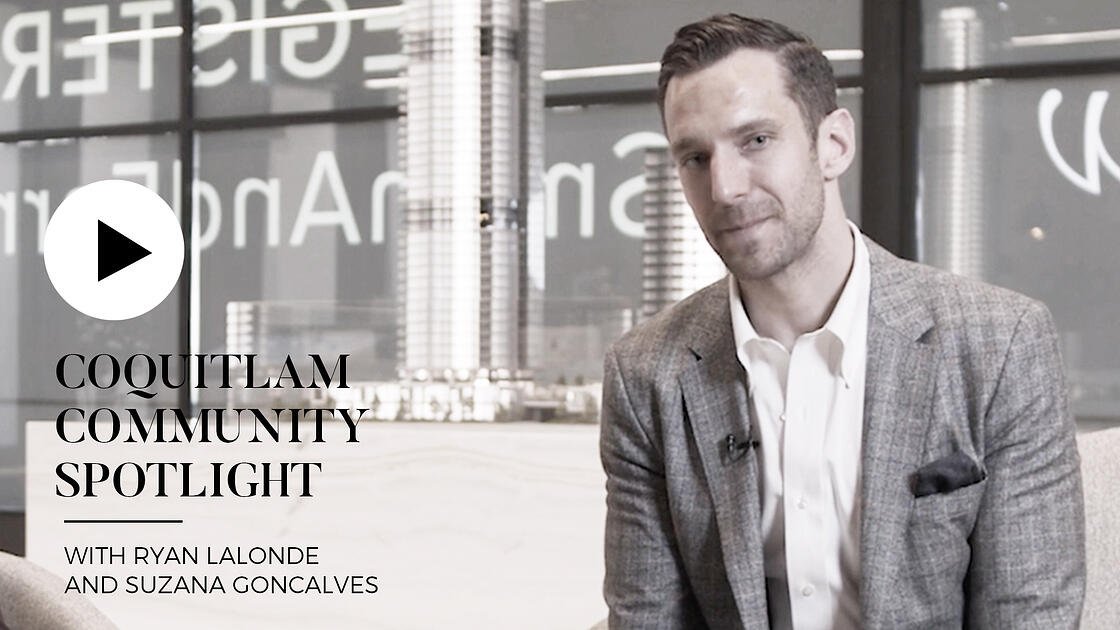 Click below to access the full report on Coquitlam's Community and Market Spotlight.