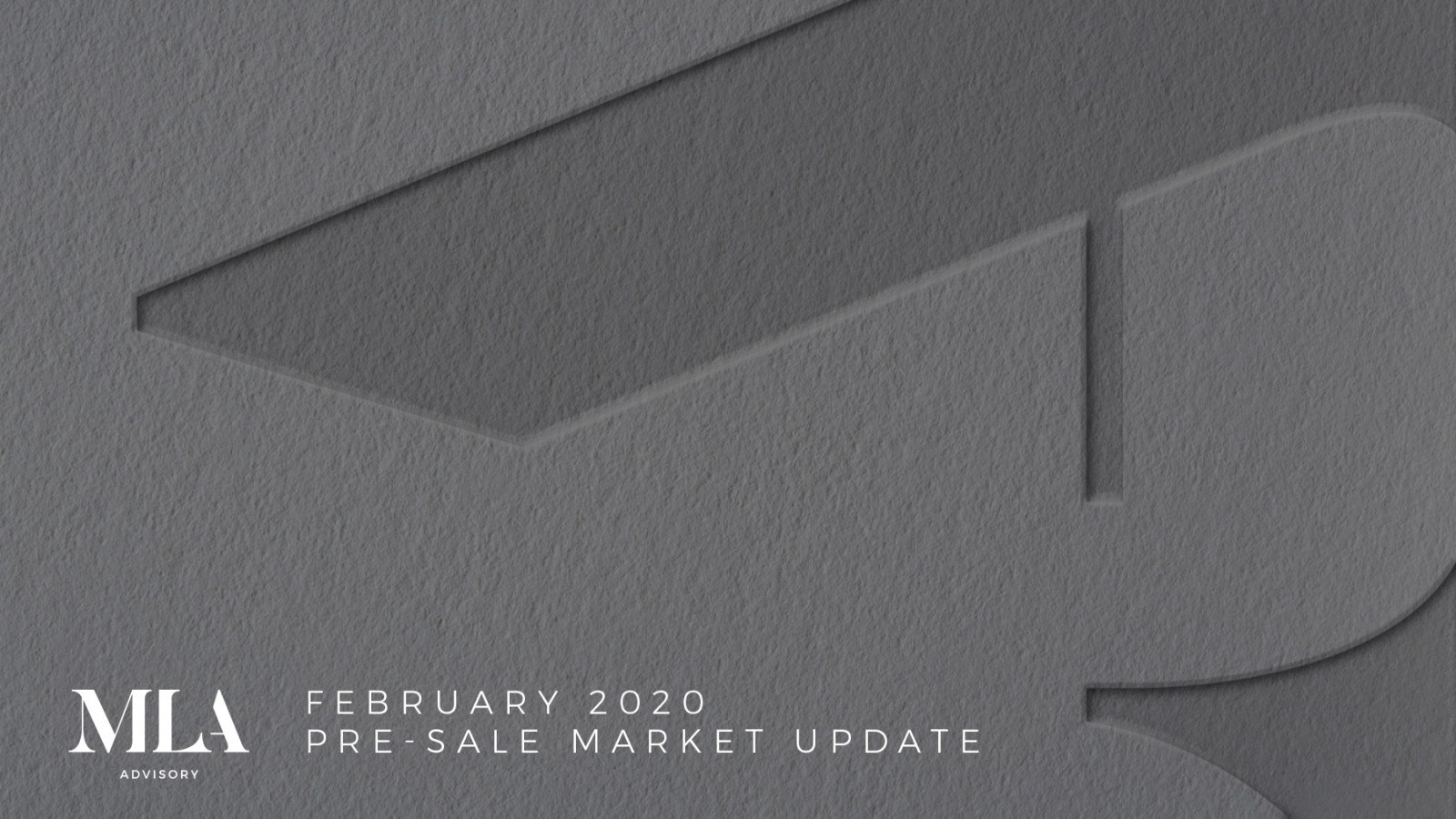 "With challenging affordability issues, entry level price points continue to be the most active and sought after product within pre-sale launches in our marketplace. The recent easing of the mortgage stress test and increasing demand in many submarkets will support an improving spring real estate market, especially compared to 2019." Suzana Goncalves EVP, SALES AND MARKETING; PARTNER, MLA CANADA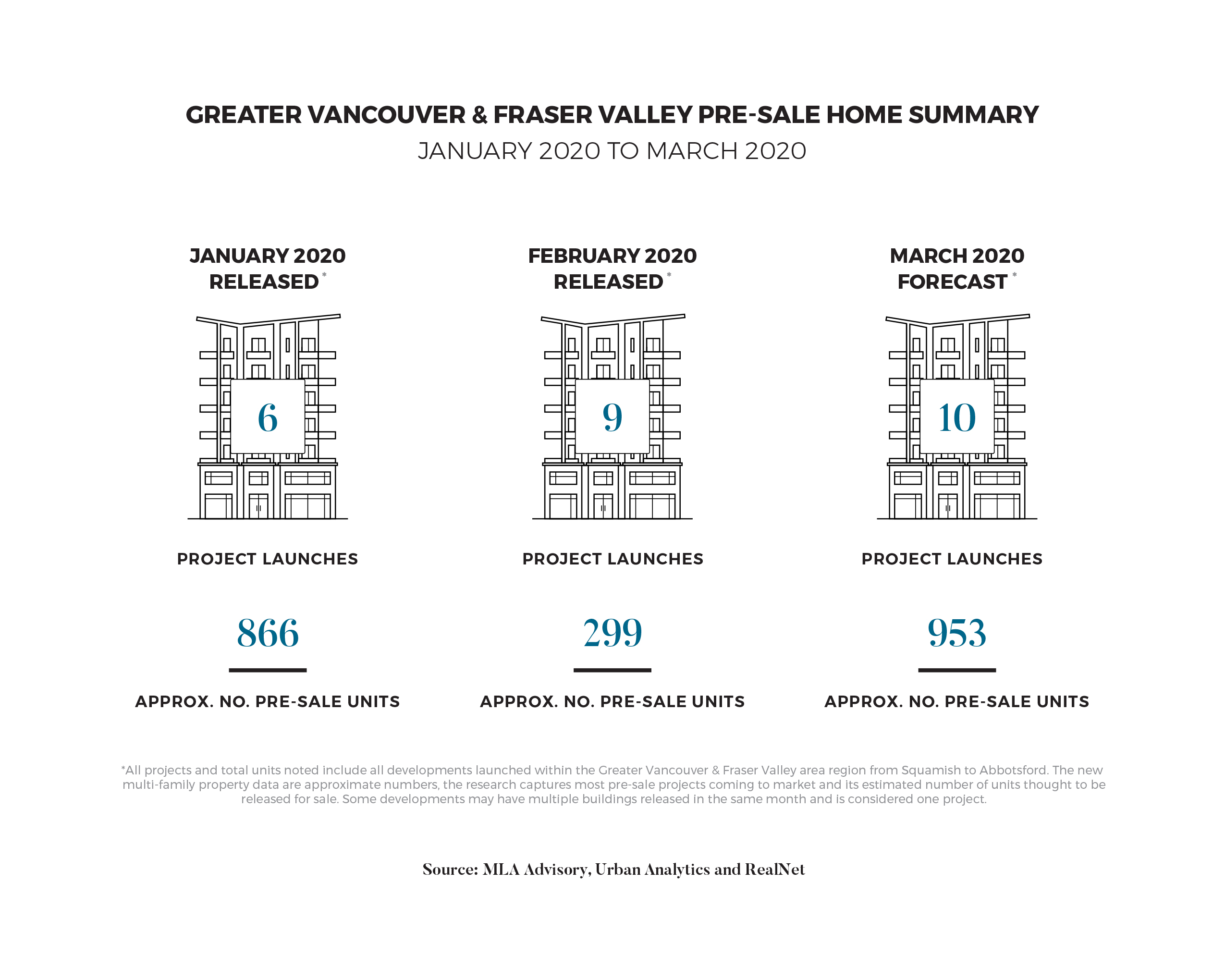 CONCRETE PRODUCT SEES STRONG SALES ABSORPTIONS IN THE FIRST TWO MONTHS OF 2020
The first two months of 2020 have seen increased activity in the resale market, and it has been no different for pre-sale projects. Buyers are starting to see pressure when shopping for a resale home as multiple or subject free offers are becoming the norm again for appropriately priced homes. This activity, which is usually the precursor to more sales activity for presale projects, is starting to be felt across all product types. To date in 2020, there have been four concrete tower launches with approximately 850 units, of which over 50 per cent of the inventory has been absorbed. February saw approximately nine project launches resulting in 299 homes released across Metro Vancouver. The majority of these projects (six in total) were small townhomes projects in the Fraser Valley.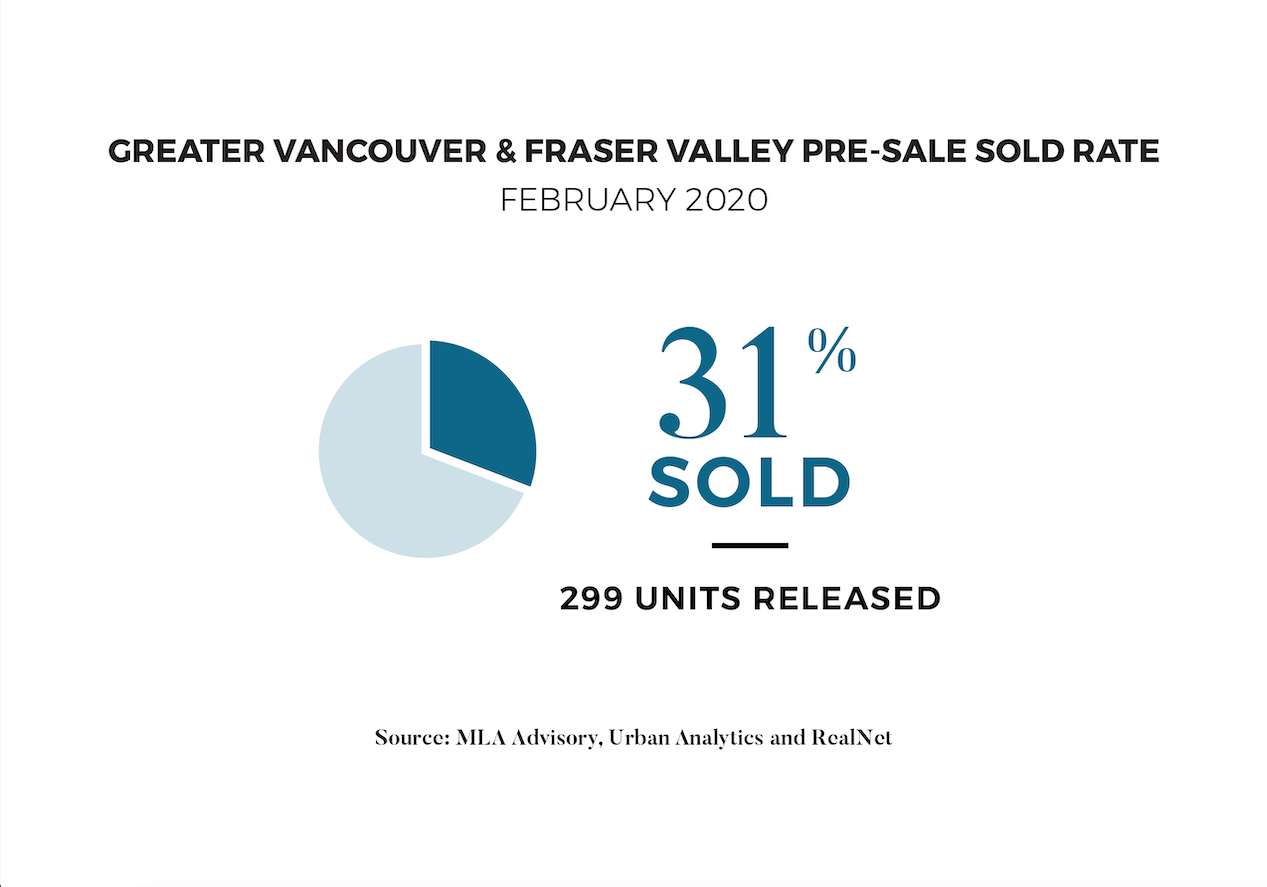 GOVERNMENT EASES STRESS TEST ON INSURED MORTGAGES
Some good news for prospective home buyers as Finance Minister Bill Morneau recently announced a change to the way insured mortgages will be qualified. Effective April 6, 2020, the new benchmark ("stress test") qualifying rate on insured mortgages (typically those with less than 20 per cent down payment) will be based on the weekly median 5-year fixed insured mortgage rate, plus 2 per cent. Based on today's rates, this will put the new qualifying rate at 4.89 per cent. This is 30 basis points lower than the currently qualifying rate of 5.19 per cent which is based on the posted 5-year fixed mortgage rates at the Big Six Banks. The new qualifying rate will help borrowers expand their purchasing power by approximately 3 per cent. This is one of the first policy changes since 2008 aimed at increasing buying power among Canadian home buyers.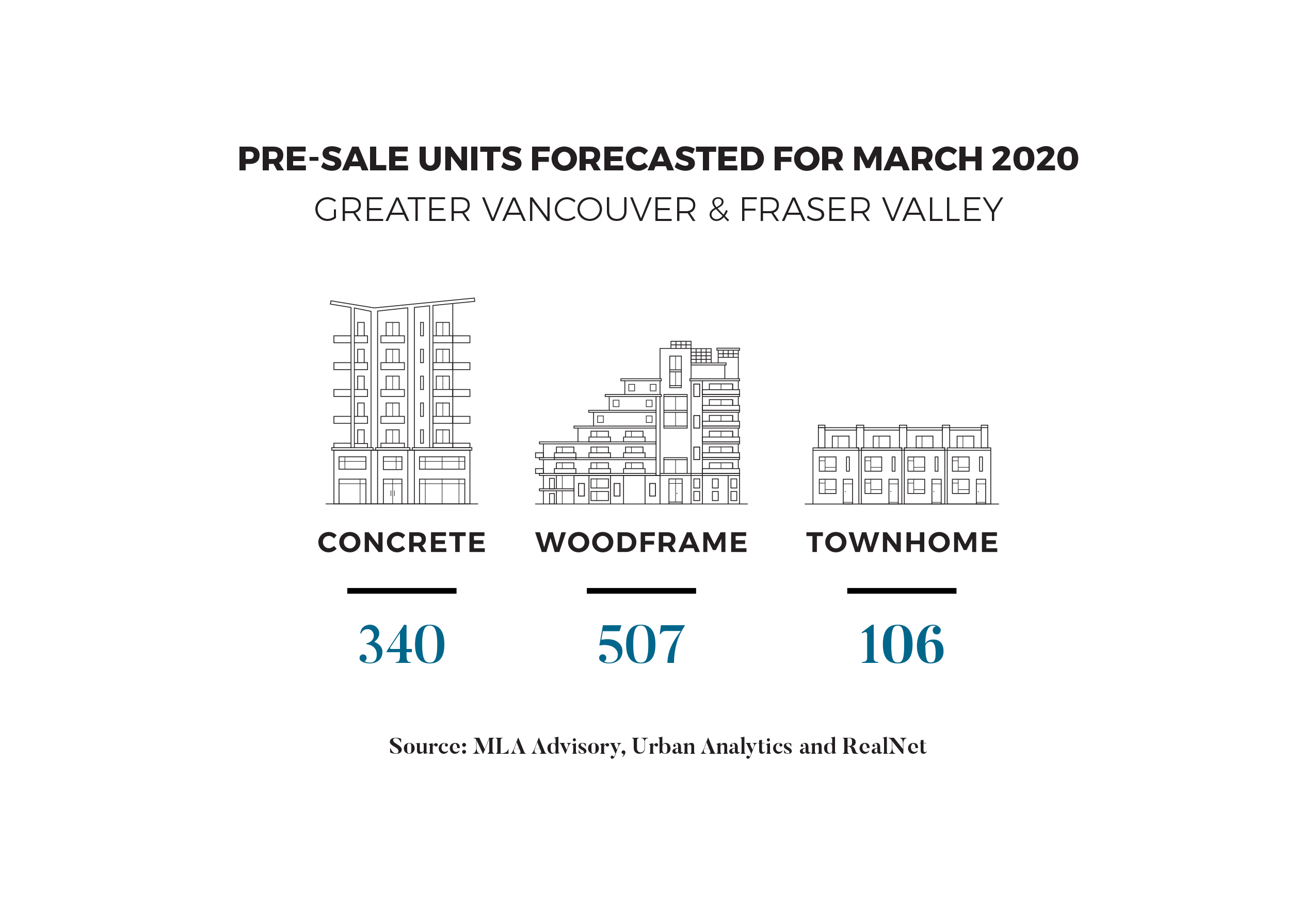 MARCH TO SEE 953 PRE-SALE HOMES COME TO MARKET
MLA Advisory is forecasting that a total of 10 pre-sale projects will come to market in March, totaling 953 homes, making it the busiest month of the year thus far. February 2020 saw a reduced number of launches due to circumstances such as city delays, project redesigns, and extended preview periods. Buyers are starting to become more active as we move further into the year. Townhome projects in the Fraser Valley have seen lineups at opening weekend events, and we expect this trend to continue. In total, we anticipate approximately 340 concrete units, 507 woodframe units, and 106 townhomes to be released to market over the month of March across 10 projects.