March 5, 2018
January Pre-sales 94% Sold, February Marked 5 Price Records
MLA ADVISORY'S MARCH 2018 REPORT HIGHLIGHTS PRE-SALE DATA FOR GREATER VANCOUVER AND FRASER VALLEY MARKET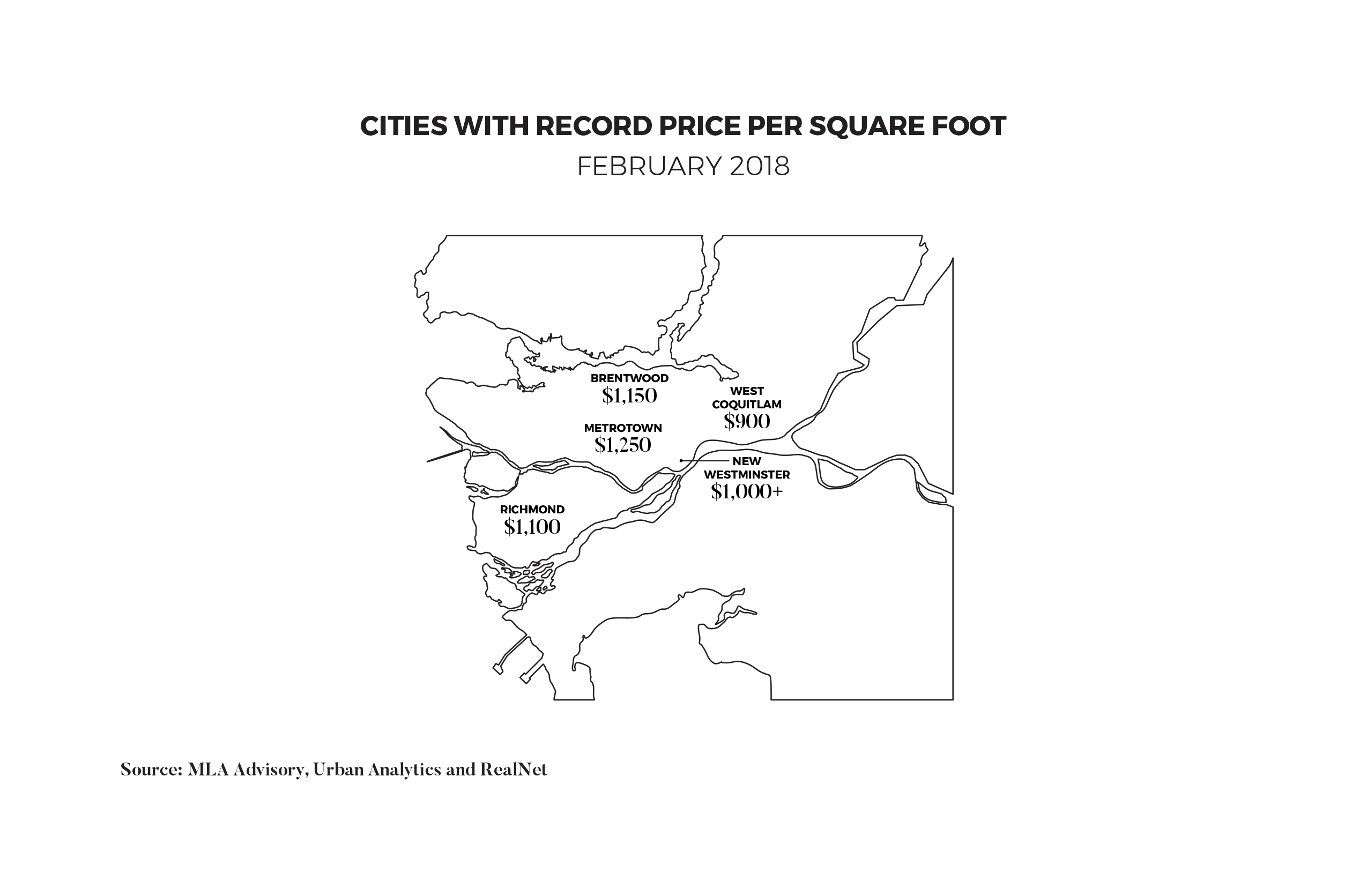 Get the pre-sales results, click here to download the report.
GREAT START TO THE YEAR AS JANUARY PRE-SALES 94% SOLD
The projects released in January saw strong absorptions. Of the 5 projects that launched in January, approximately 94 per cent or 960 homes have been sold out of 1,020 units. The majority of the home sales were driven by successful high-rise condominium released in West Coquitlam and Burnaby Brentwood.
YEAR OF THE DOG WAS MET WITH 2,200 NEW UNITS, 5 MARKETS HIT RECORD PRICE PER SQUARE FOOT
February was an extremely active month as a number of projects opened their doors for Chinese New Year. February saw over 2,200 pre-sale units come to market within all product types, of which over 1,900 units were in concrete towers in Burnaby, Richmond, New West and Coquitlam. All of these projects hit price records in their respective markets. We expect that even with the provincial government's budget announcements we saw this month, these projects will see successful launches due to the sustaining strong demand.
Read more to find out the pre-sale forecast for March 2018 in Greater Vancouver and the Fraser Valley.