February 11, 2019
January Sees Slow Start to 2019 While Projects Hold For Spring Market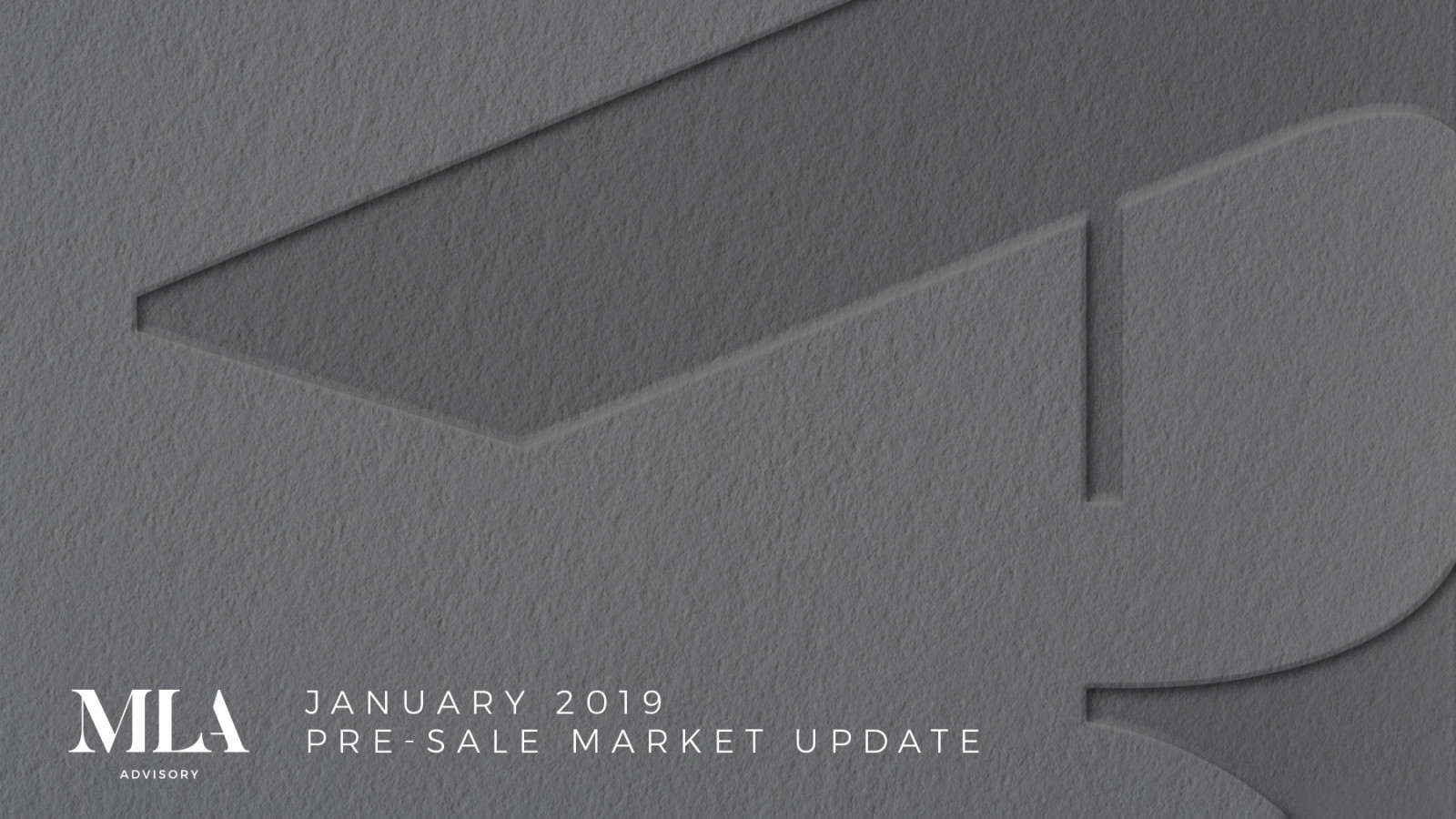 Download MLA Advisory's January Pre-Sale Insights Report.
"December project releases saw strong sales activity to end of 2018 with over 40 per cent of the units released now sold. Due to an increased number of projects launching in early 2019, buyers will have the opportunity to take additional time and receive extra value when making a purchase decision." – Suzana Goncalves, Chief Advisory Office, Partner MLA Canada
The month of January sees a slow start to the 2019 year as projects hold for Chinese New Year and a Spring market. To-date, out of the 997 pre-sale units released in January, approximately 19 per cent have sold.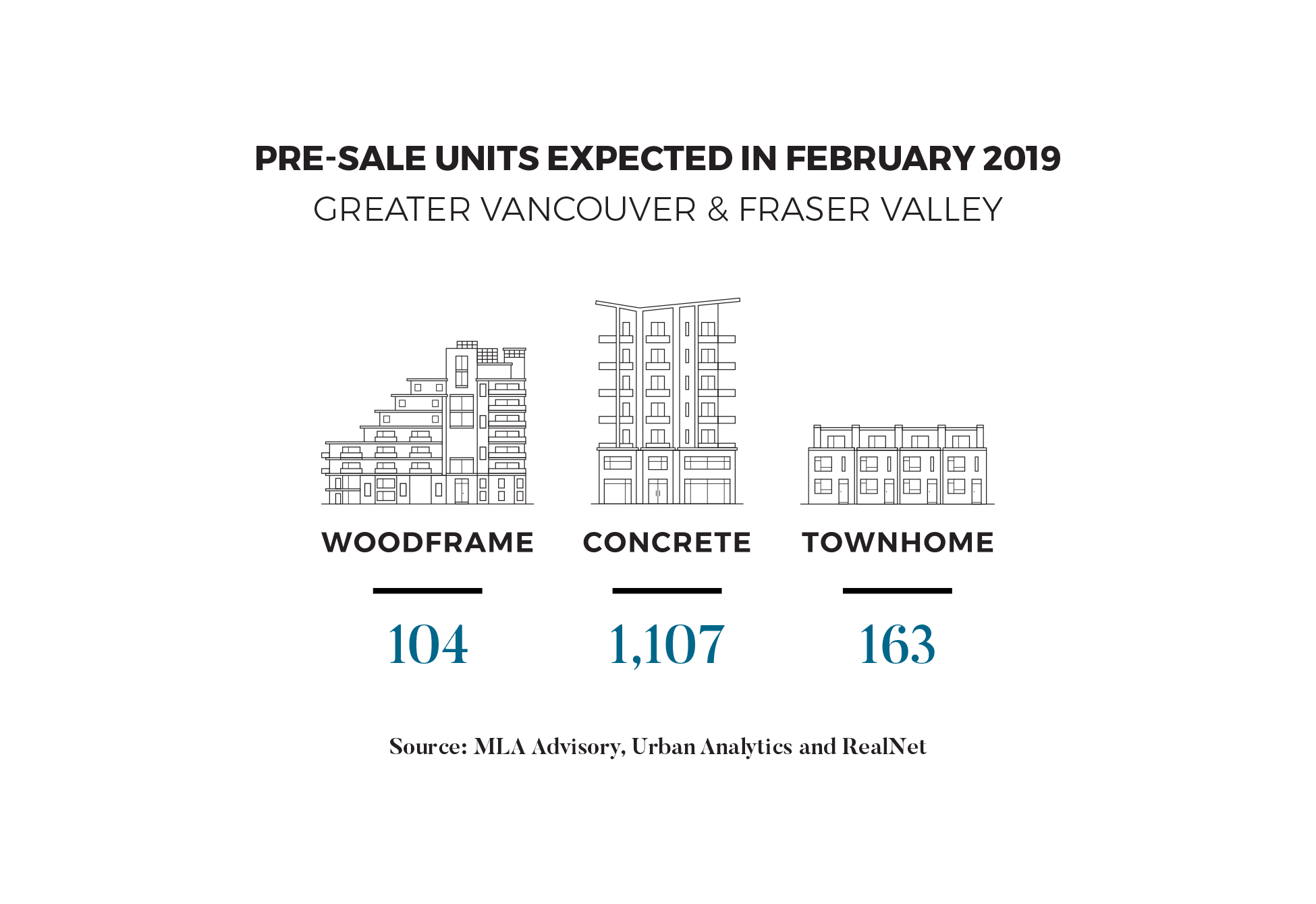 Over the course of the next month, it is anticipated there will be a total of 104 woodframe units, 1,107 concrete units, and 163 townhomes to come to market. Central Surrey is expected to be the most active market with three concrete towers to open doors for sales.