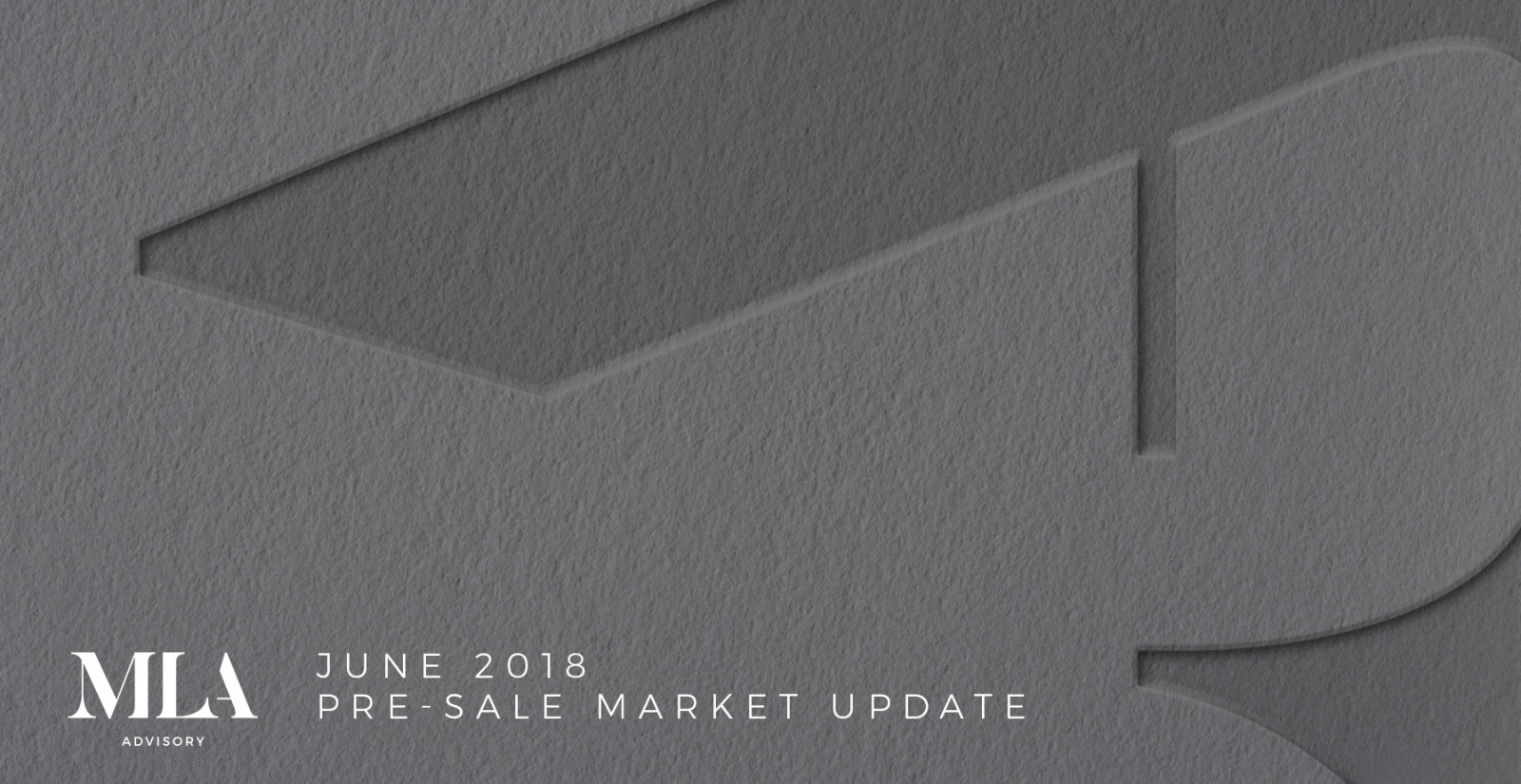 MLA Advisory released its latest June Pre-sale Report with May experiencing an exciting month for multi-family developments with the release of over 1,500 new homes. Last month saw a 70 per cent sold rate for all May releases.
JUNE 2018 REPORT HIGHLIGHTS 
Same month sales for pre-sale units in April 2018 totaled 43 per cent, likely a result of no recent new high-rises being launched, and a relatively low number of homes coming to market. May 2018 saw a dramatic increase in multi-family homes released, almost doubling that of April, achieving a 70 per cent absorption rate. 
June 2018 is anticipated to see a launch of 17 pre-sale projects, totaling 1,335 homes. Nearly 90 per cent of this total inventory will be coming to market from across Greater Vancouver.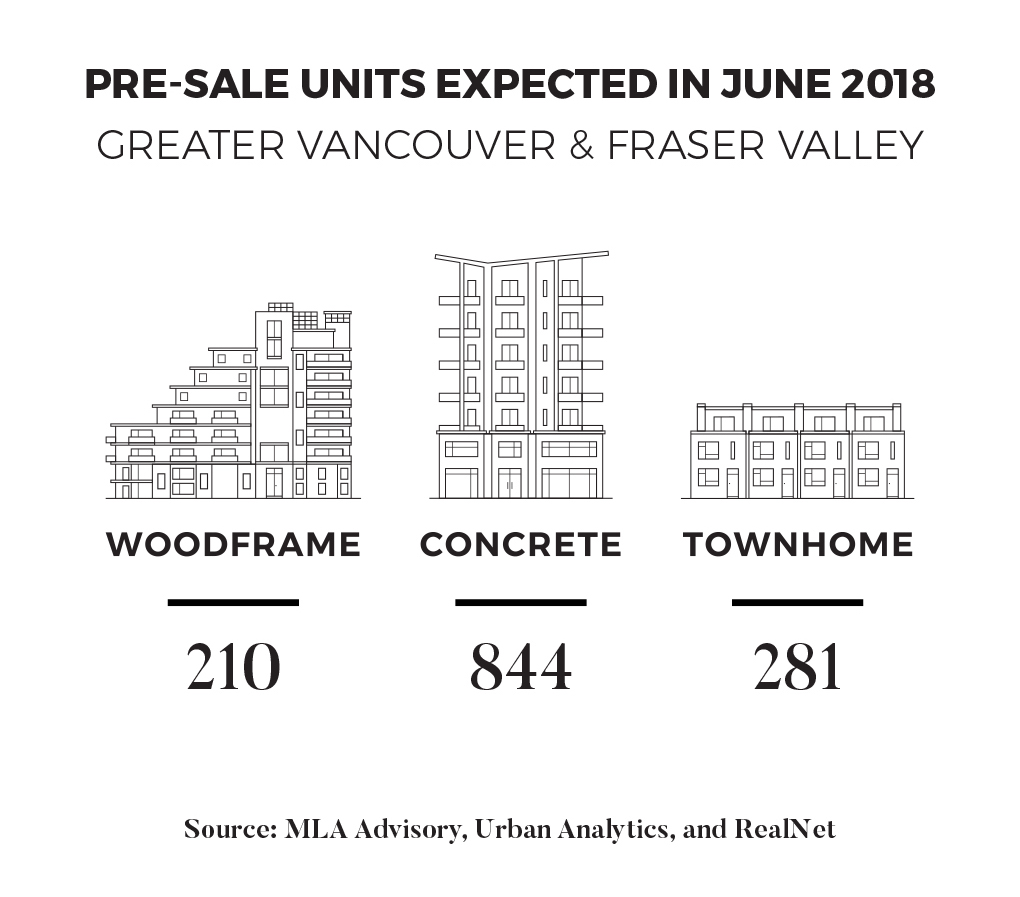 Consumer demand in the Fraser Valley market remains strong, particularly in the townhome market. The region has seen a 74 per cent uptake for the 711 new townhomes that have been released from January to May. This figure is likely attributed to the rising sense of community and increasing purchasing power in the Fraser Valley. 
To view the full June 2018 Pre-sale Insights report, click here.
Category
Real Estate Intelligent
Recent Posts