February 27, 2023
MLA Intel 2023 Report: Forecasting Metro Vancouver Real Estate in 2023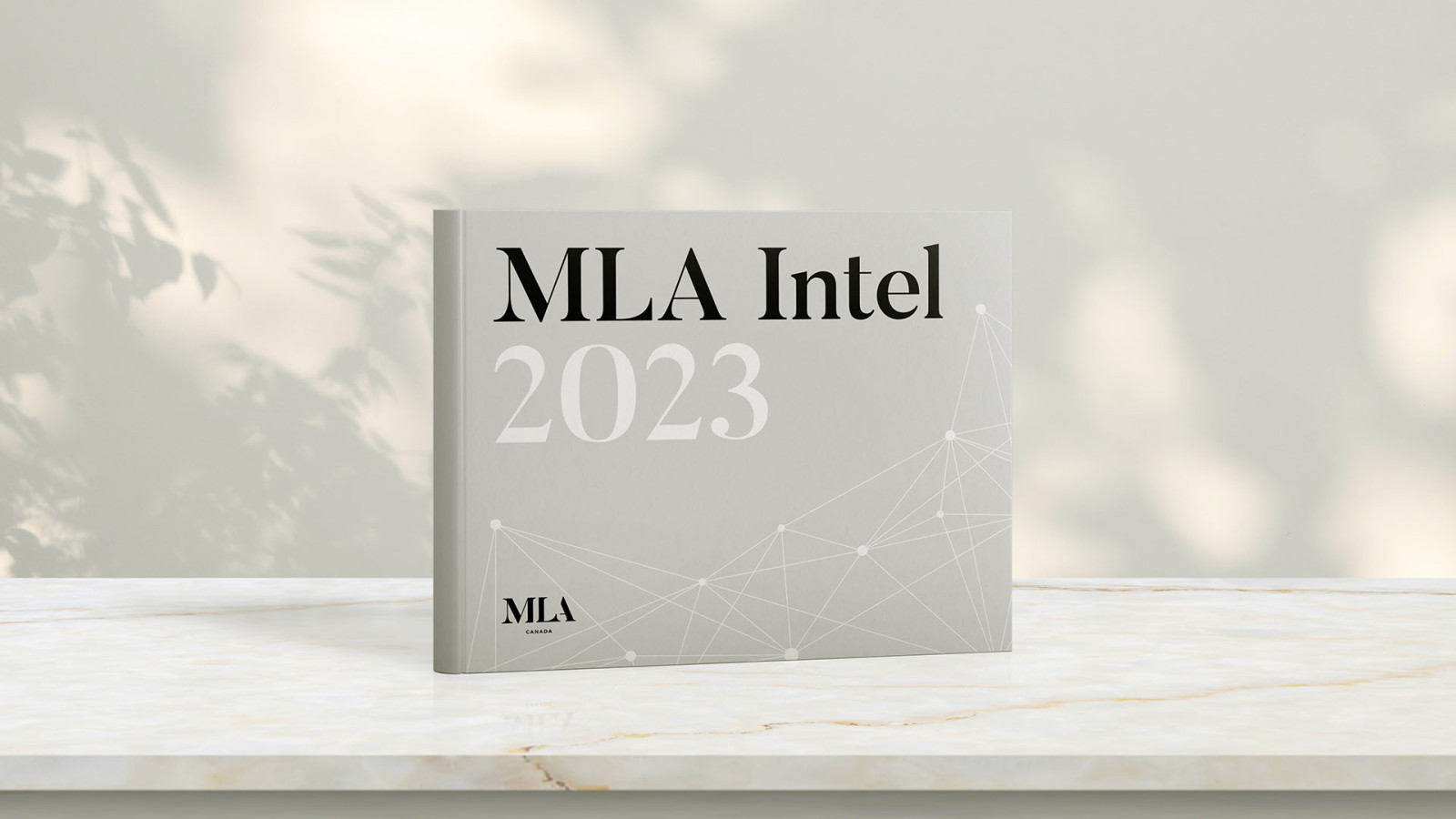 MLA Intel 2023
This week, we launch the MLA Intel 2023 report, the newest edition of our deep dive into market intelligence that provides an overview of the past year's market conditions and our outlook moving into 2023. The past year has seen some of the most challenging conditions in nearly a decade, putting pressure on real estate professionals to adapt, shift, and evolve. However, despite the uncertainty, there are glimmers of hope as rising rental rates, high immigration numbers, and lack of housing supply continue to support high-value submarkets in the region. And, of course, homebuyers are well-positioned to capitalize on supply and selection. MLA Intel 2023 brings together and looks at these factors to thoroughly outline the year. Here, we offer a brief insight into the demonstrable statistics and comprehensive analysis the Intel report will take you through.
EXAMINE THE FUNDAMENTALS IN A YEAR OF CONTRASTS
While immigration remained a key driving force in the market, with record-high numbers of immigrants contributing to the recovery from the COVID-19 pandemic, the economy was hit from other sides. Interest rates were on the rise, the stock market experienced downturns, and inflationary pressures took their toll, eroding consumer confidence and affecting general growth. Despite immigration, the labour market remained tight, with unemployment levels reaching historic lows. This, in turn, impacted a housing market that was already struggling with the undersupply of options that had underpinned market dynamics for decades. As we enter a cooling economy, the Bank of Canada faces the delicate task of finding a "soft landing": balancing a successful reduction in inflation with the need to avoid causing a prolonged economic contraction. The report explores the fundamentals of the past year to how they set the stage for 2023.
REFLECT ON RESILIENCY AMID TURBULENCE
Despite the tumultuous ride behind us, we remain firm in our belief in the overall resiliency of the British Columbia market. British Columbia showed uncharacteristically strong debt management and low mortgage default rates during a recession period. The market downturn was primarily due to the rise in interest rates and broader market forces rather than localized factors. However, the real estate market has a history of stability during economic turbulence, with increased incentive and interest in pre-sale homes and condominiums standing as the least affected product class. The sophistication of buyers has risen as they have gained access to more information and faster distribution of information. It's no longer accurate to talk about 18- or seven-year cycles; now, we are much closer to a three-year cycle due to the dissemination rate. Change is happening faster. Within Intel 2023, we expand upon the velocity and amplitude of change and unpack the varying government policy shifts that will affect this year.
IMPROVE DESIGN FOR THE HOMES OF TODAY
How has product design evolved through all of this? The latest multi-family design trends are moving wellness, sustainability and technology aspects toward deeper integration into building performance and functionality. Fitness centres, yoga studios, and outdoor recreation areas are becoming popular physical health amenities; natural materials and neutral colours are being used to present a calming environment. Smart home technologies such as voice assistants and smart appliances are in high demand among homebuyers, with 46% of homeowners wanting their next home to have installed smart devices. Sustainability is also a significant consideration in multi-family residential buildings, a prime example being that 100% of new residential parking stalls in the City of Vancouver are required to be EV-ready. The push for sustainability has also led to changes in air conditioning policies and appliance choices. 
SEEKING THAT CRITICAL PIVOT 
An overall slower market is ahead as developers wait for the economy to improve before bringing new projects to market. The Bank of Canada's further interest hikes will bring the worst of the impacts; we expect one or two more rate increases expected to reach a peak rate of 4.50% to 4.75% before holding. Of course, as this year's mantra goes, a pause does not equate to a pivot, and the market will likely endure an extended period of elevated rates before relief in the form of rate cuts. Homebuyers may also wait longer to purchase for signs of economic recovery. Luckily, the real estate market generally leads the economy and is expected to start picking up steam ahead of an actual recovery. For developers, 2023 will be a year of adjustments as they navigate price discovery and test the buyer pool. In the report, we forecast the total pre-sale programs expected to launch in Metro Vancouver this year, along with their predicted absorption rates.
In addition to expanding on the above in depth, the MLA Intel 2023 report contains:
Pre-sale and resale summaries.
Key market spotlights.
A detailed outlook on the months ahead.
With insights and analysis from MLA Advisory and MLA Canada's leadership team, the report is for everyone seeking a head start on real estate in 2023.