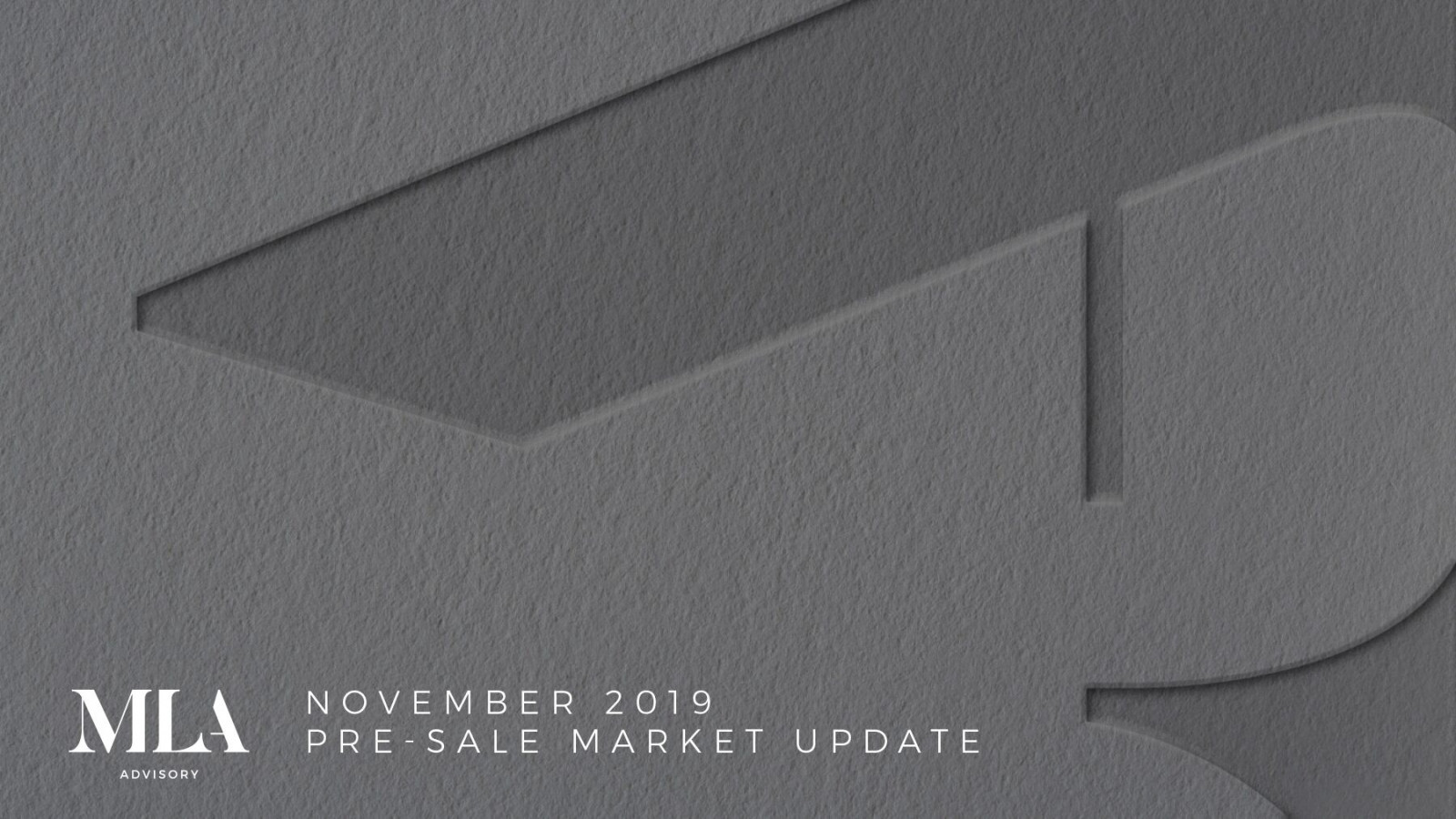 DOWNLOAD THE NOVEMBER 2019 PRE-SALE REPORT
"Nearly 50 per cent of the units across all projects released in 2019 have sold, with a noticeable increase in the last three months. This, along with the trending positive sales numbers in the resale market gives us an optimistic outlook for 2020." - Suzana Goncalves EVP, SALES AND MARKETING; PARTNER, MLA CANADA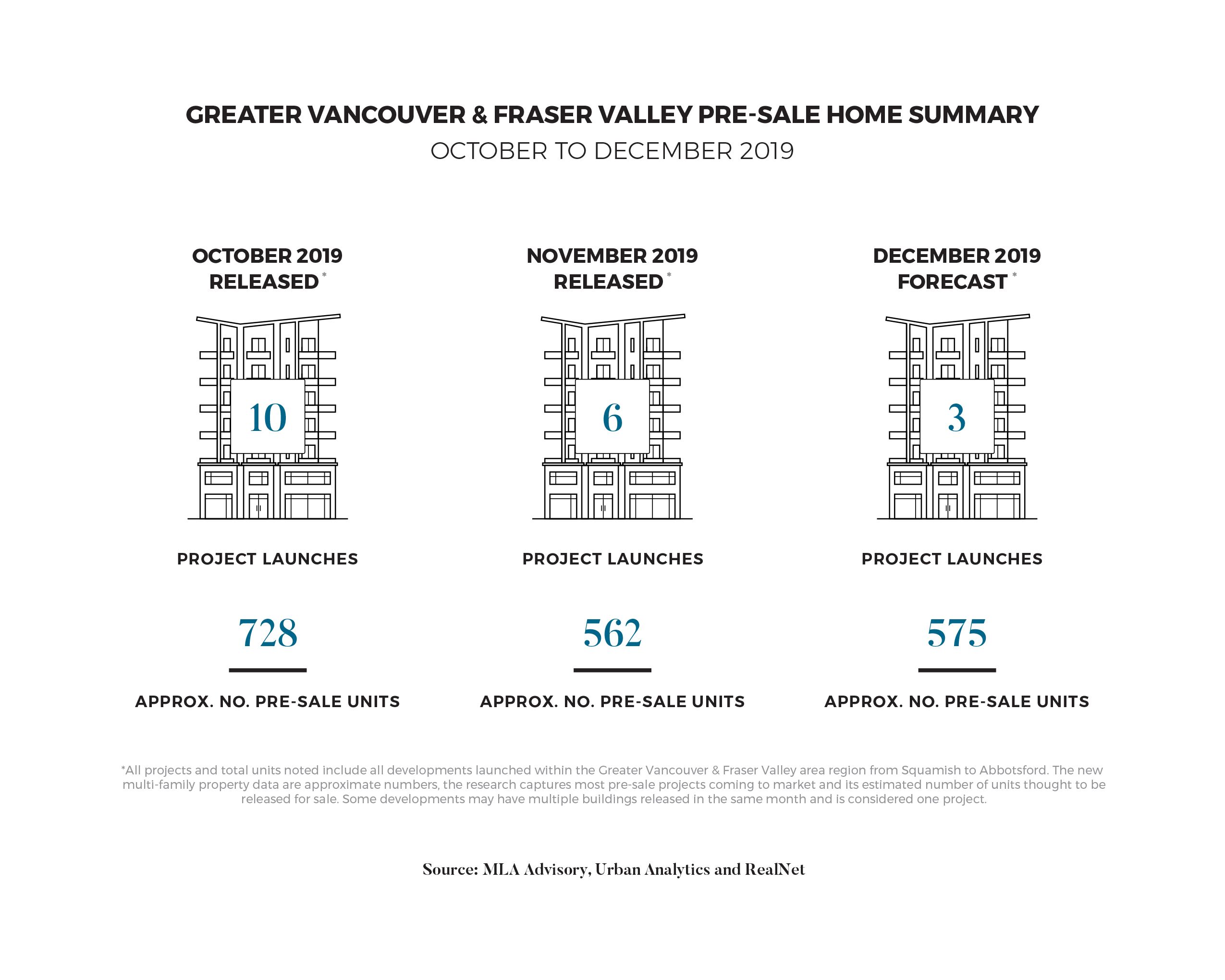 LATE 2019 SEES A SPIKE IN PROJECT SALES
November saw approximately six project launches resulting in 562 homes released across Metro Vancouver. Although typically a quieter month in terms of sales, November experienced strong activity, reaching a sold rate of approximately 30 per cent for same month sales. Notably, concrete projects released in North Vancouver and Richmond have reported strong absorptions, citing a large presence of local end-users in the market. During the fourth quarter of 2019, it is anticipated that a total of 19 projects, or 1,800+ homes will have come to market. This is 67 per cent less than Q4 2018, an indication that our market will see future supply constraints in the years to come as this trend continues.
TO DATE, PROJECTS LAUNCHED IN 2019 REACH NEARLY 50 PER CENT SOLD
To date, MLA Advisory estimates that approximately 100 pre-sale projects launched throughout 2019. Of these projects, over 75 consisted of townhome and woodframe developments, while only 22 concrete projects came to market. In comparison, 2018 saw nearly 100 townhomes and woodframe projects, and 50 concrete projects launch for sales, a decrease in project launches of 33 per cent. To date, of the projects launched in 2019, townhomes saw an overall sold rate of 43 per cent, while woodframe and concrete projects saw 46 percent of their total inventory sold throughout the year. Although absorption levels are slower when compared to the hyperactive markets seen throughout 2016 to 2018, sales activity for multi-family developments in the Lower Mainland remains very healthy in 2019, with more sustainable price levels for all types of purchasers.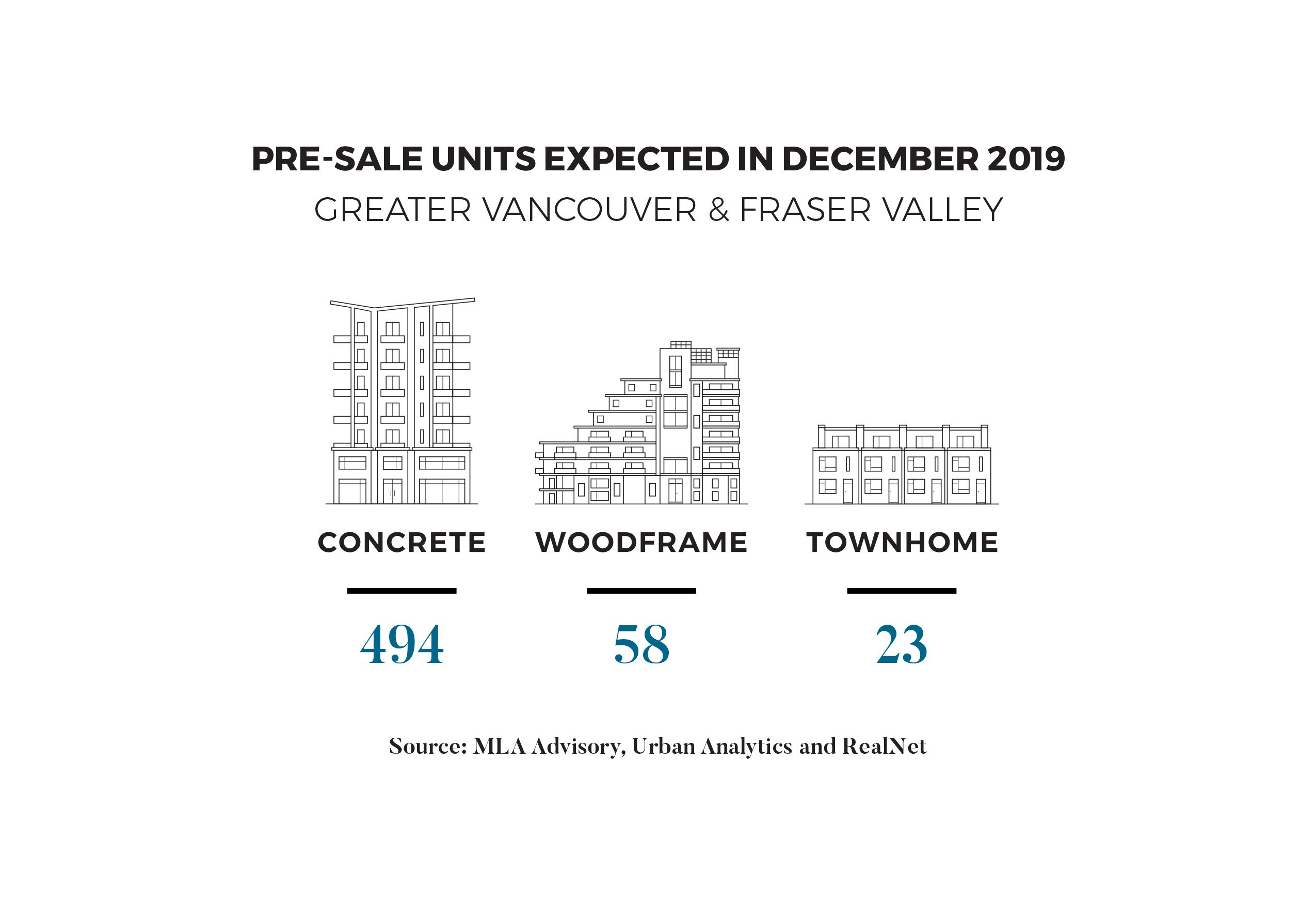 THREE PROJECT LAUNCHES IN DECEMBER TO CLOSE OUT 2019
MLA Advisory is forecasting the launch of three pre-sale projects in December, totaling over 575 homes. The Tri-Cities will be the most active market in the month of December, with one concrete and one woodframe project beginning sales. Some of these projects have been holding long preview periods throughout November to gauge interest within the marketplace. In comparison, December 2018 saw five project launches totaling over 1,700 homes released, of which over 1,400 were concrete units. We are anticipating approximately 494 concrete units, 58 woodframe units, and 23 townhomes to be released to market over the month of December. 
Category
Real Estate Intelligent
Recent Posts