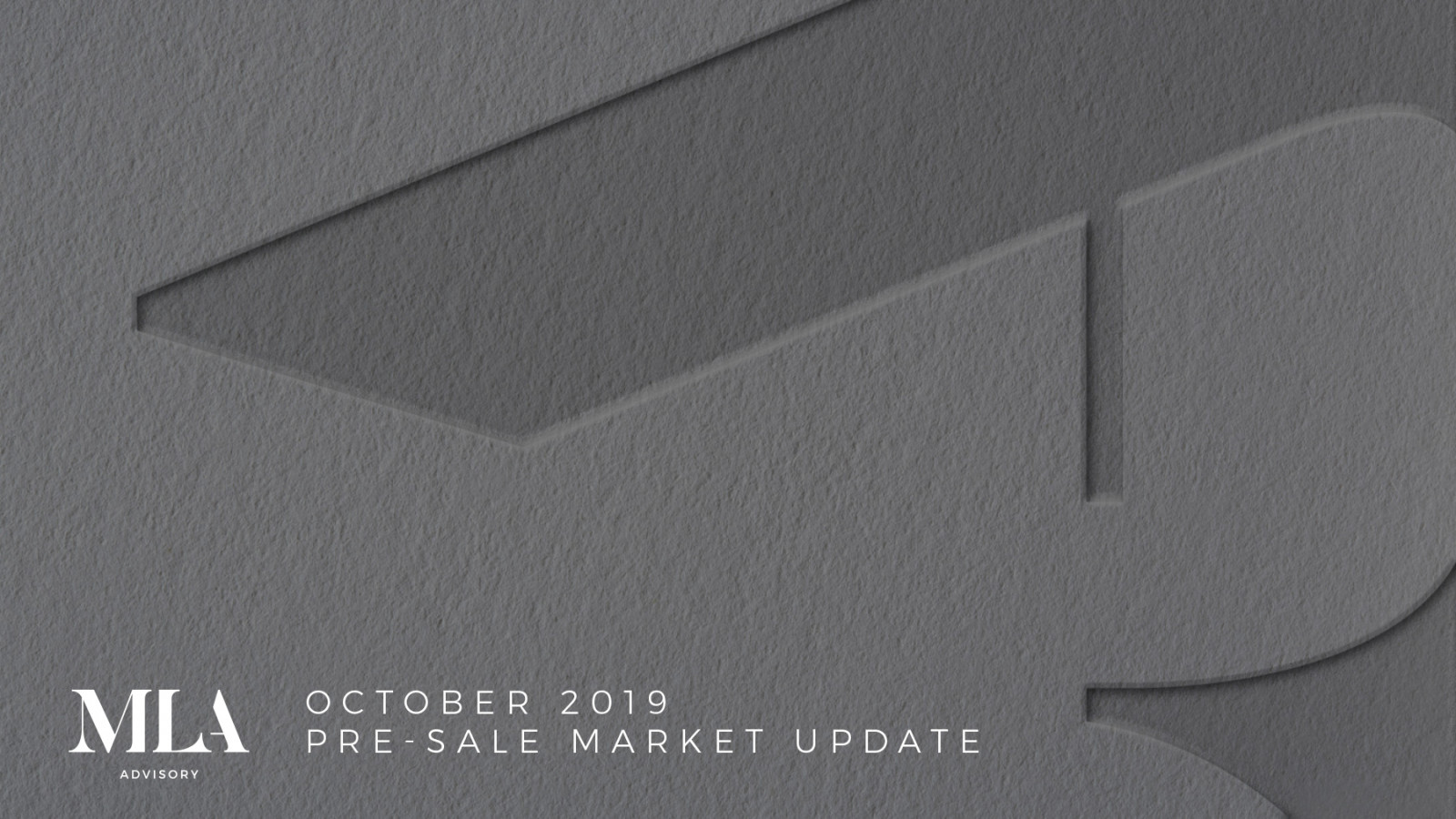 DOWNLOAD THE OCTOBER 2019 PRE-SALE REPORT
"We continue to see increased activity in entry-level and value-driven segments across all product types and in both resale and pre-sale. Ground orientated product in the Fraser Valley continues to perform well while activity for pre-sale concrete inventory remains low as we move into 2020."    Suzana Goncalves EVP, SALES AND MARKETING; PARTNER, MLA CANADA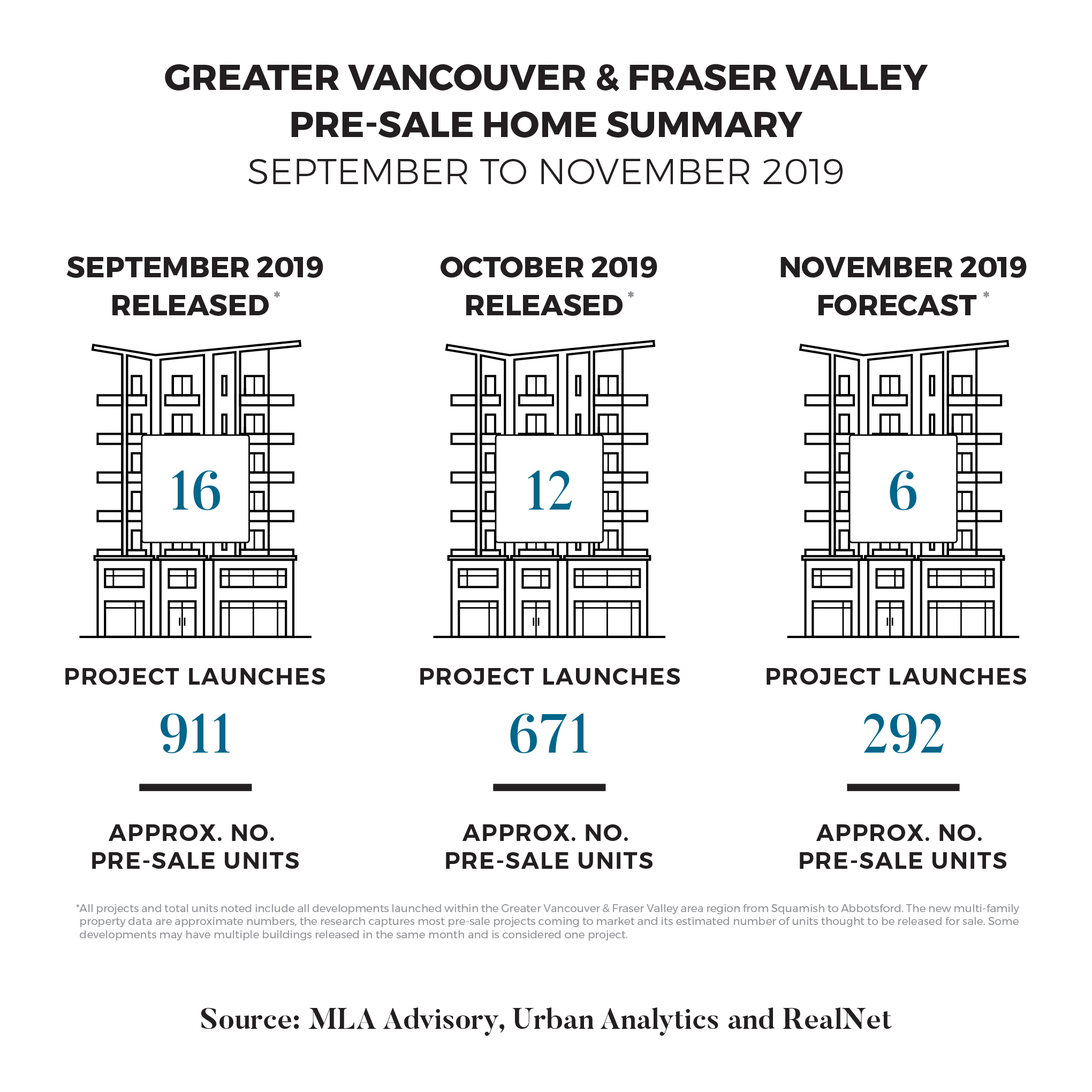 FRASER VALLEY WOODFRAME LAUNCHES SEE STRONG SUCCESS
October saw a variety of housing product types come to market throughout the Lower Mainland. In total, 12 projects opened their doors for sales. The sales rate for October project launches was slightly less then was observed in September, at 23 per cent. In today's market, this sales rate is typical within the first 30 days of a project launch. Projects in the Fraser Valley continue to see success, with nearly 50 per cent of the homes in woodframe buildings selling within the first 30 days. Projects that launched in September have now sold over 45 per cent of their inventory. Increased activity in the resale market, especially in price sensitive markets, is having a noticeable positive effect on the success of pre-sales.
2019 TO SEE THE FEWEST NUMBER OF CONCRETE PROJECT LAUNCHES IN 5+ YEARS
MLA Advisory anticipates that in total, we will see a reduction in the number of concrete condominiums brought to market in 2019 by over 75 per cent when compared to 2018. On average, our market sees anywhere from 8,000 to 12,000 concrete condominium units brought to market per year. 2019 will likely see less than 3,000. This is due to a number of factors including less buyer urgency, increased government intervention and tighter financing regulations. The impacts that this will have on our housing market will be felt in the coming years as housing starts and units under construction sharply decline. With demand for housing in BC only increasing, this drastic drop in supply will contribute to future price escalation and affordability factors.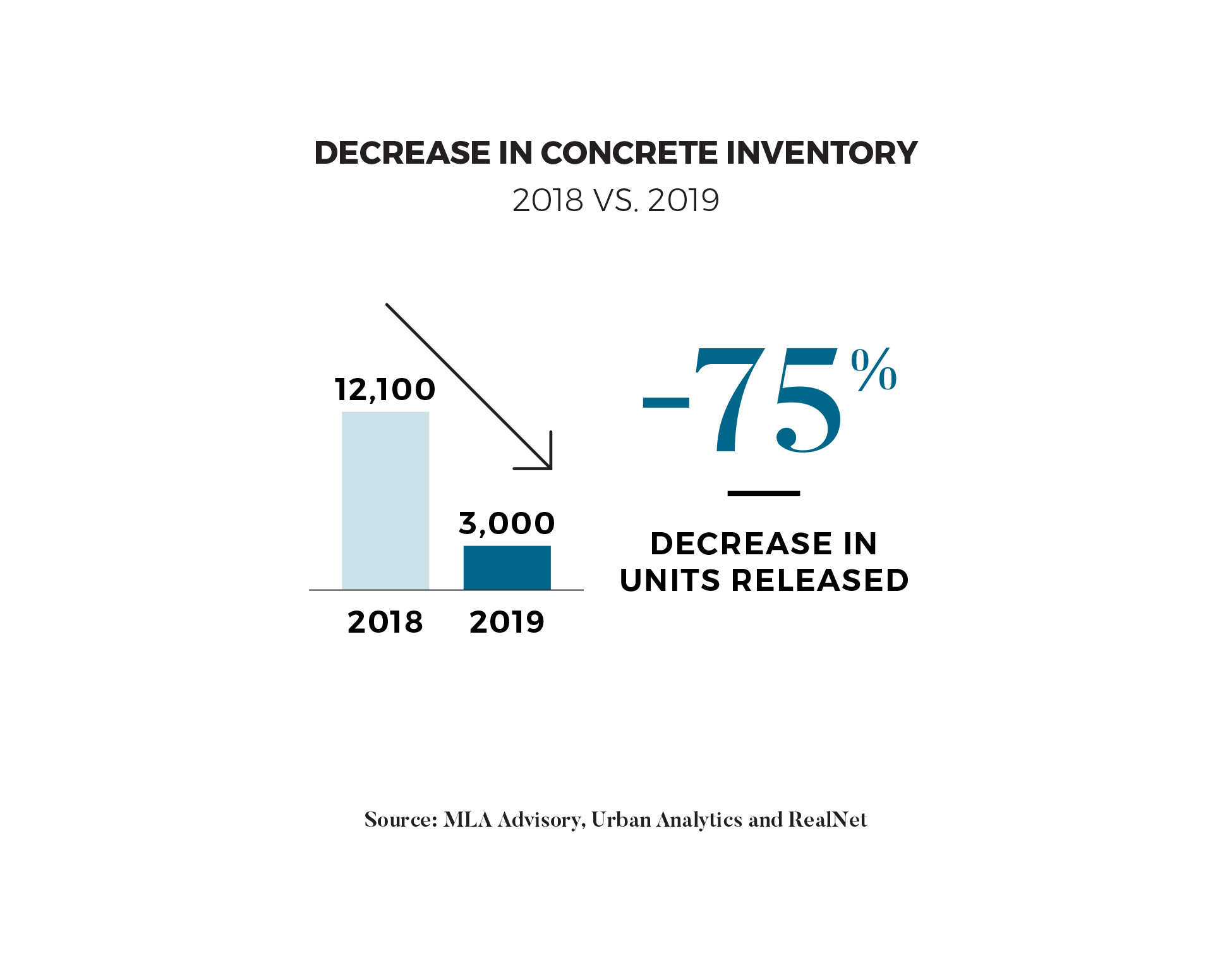 REMAINDER OF THE YEAR TO SEE FEW PRE-SALE PROJECT LAUNCHES
As is typical for the months of November and December, we will see few pre-sale projects come to market before the end of the year. MLA Advisory is forecasting November will see six pre-sale projects with approximately 292 units coming to market. Two of these six projects are concrete condominiums located in North Vancouver and Richmond and have already begun previewing. In total, MLA Advisory is predicting that 187 concrete units, 65 woodframe units and 40 townhomes will be coming to market over the month of November.
Category
Real Estate Intelligent
Recent Posts