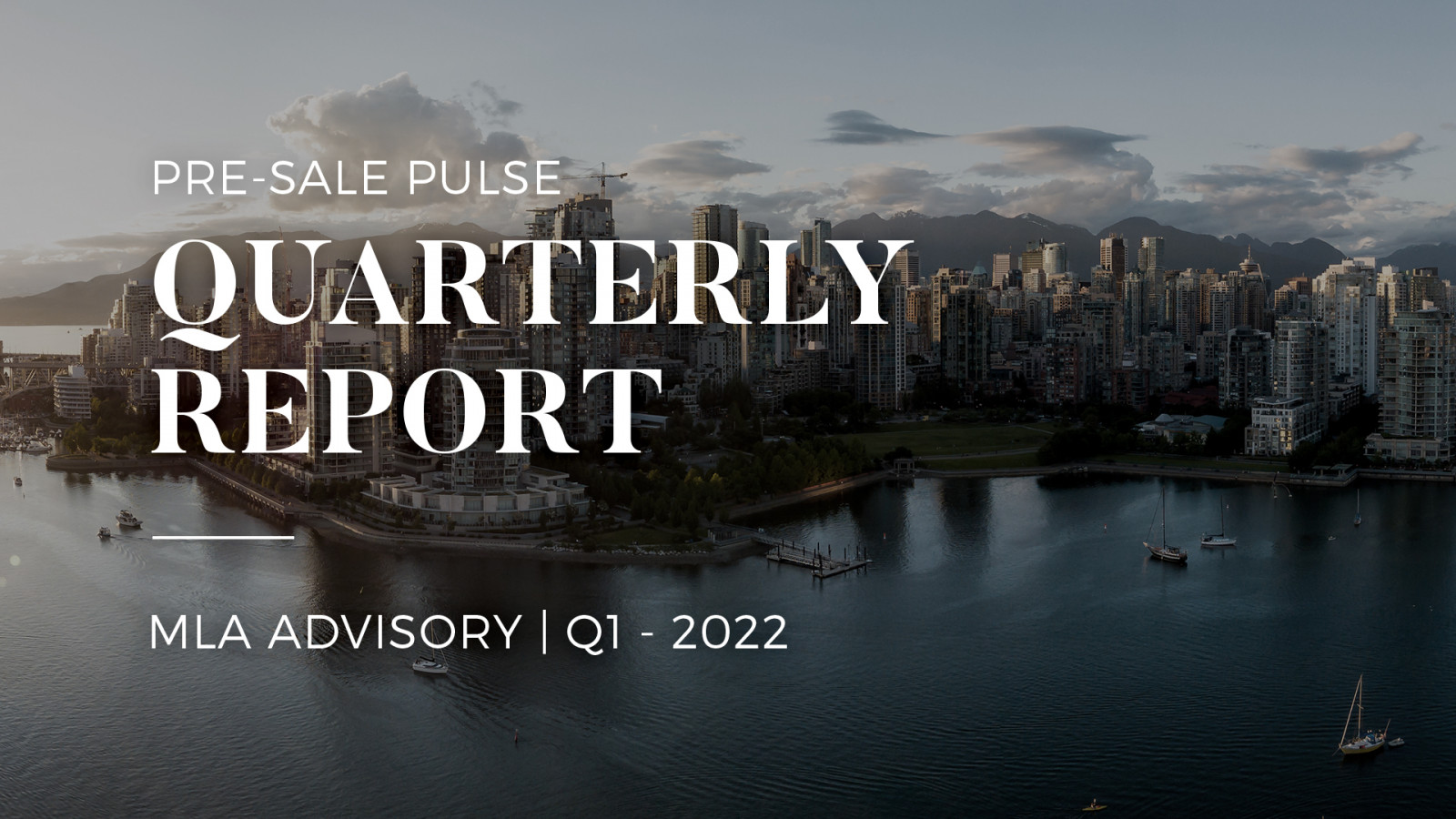 The quarterly edition of the Pre-Sale Pulse is a detailed overview of the pre-sale real estate marketplace spanning the Greater Vancouver and Fraser Valley regions. This market intel covers pre-sale sales results, notable project activity, and upcoming launches to look out for in the next quarter.  
"An increase in inventory released and a strong 74% same quarter absorption puts us at levels not seen since our last real estate run back in 2016-2017. Although strong fundamentals still exist, we expect to come down from this peak slightly as rising interest rates, changing policies, and buyer fatigue sets in. As the pre-sale landscape also gets more competitive, activity will remain strong but we can expect a much more modest price appreciation over the next few quarters."
 – Suzana Goncalves, EVP, Sales and Marketing; Partner, MLA Canada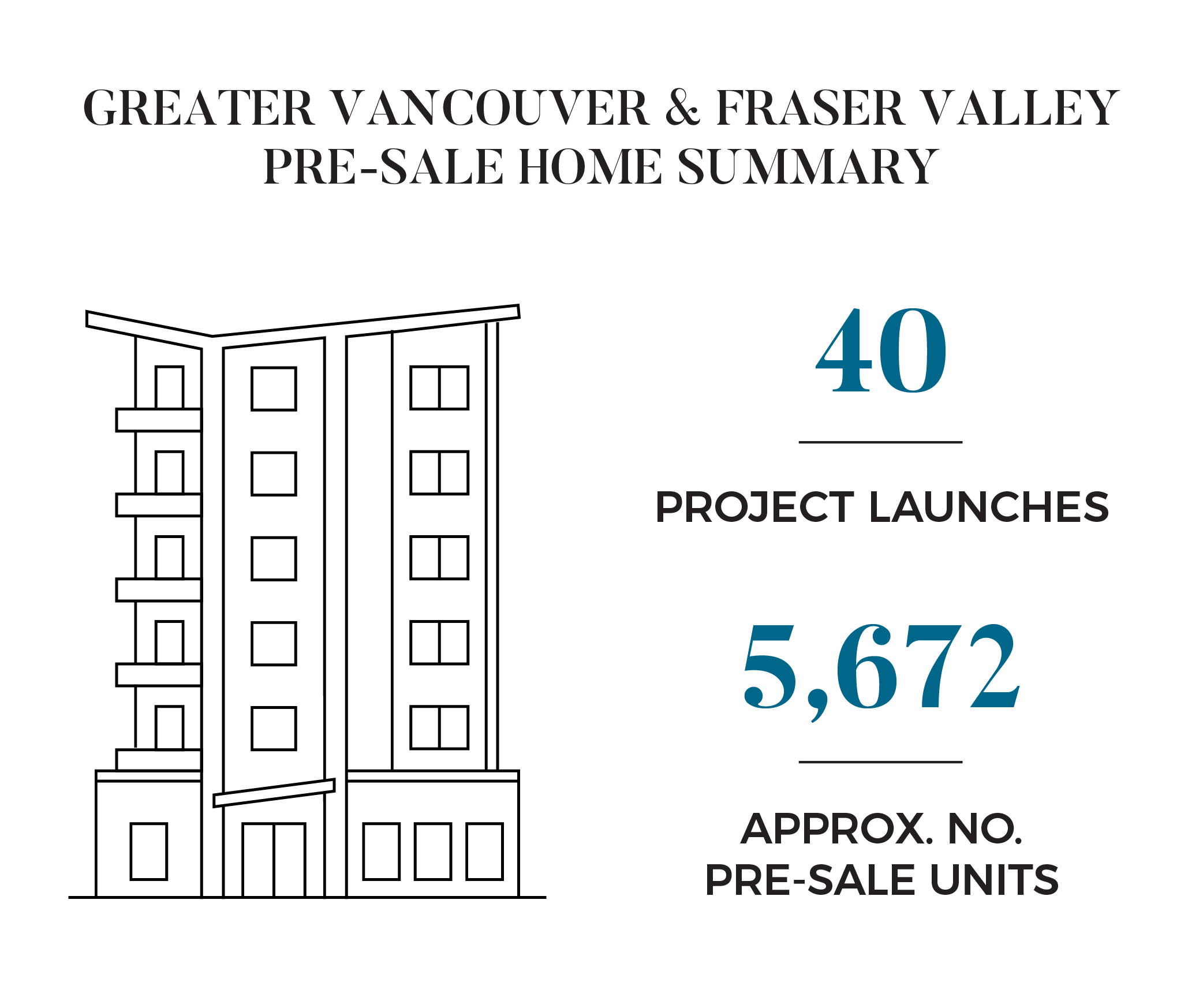 Metro Vancouver sees a flood of pre-sale activity in first quarter
With significant sales momentum experienced in the late-Fall flowing into the new year, we saw 40 condominium and townhome programs launch in Metro Vancouver in the first quarter of 2022. These programs released 5,672 much-needed homes into the market, achieving an absorption rate of 74% at the end of the quarter. The released pre-sale home supply in Q1 2022 was 62% higher than the 3,511 homes released in Q1 2021. Highlighting the changing outlook our market has taken over the past year. While uncertainty surrounding Covid-19 has been replaced with rising consumer costs and the war in Ukraine, buyers remain encouraged to enter the market to get ahead of rising interest rates and increasing prices across the market.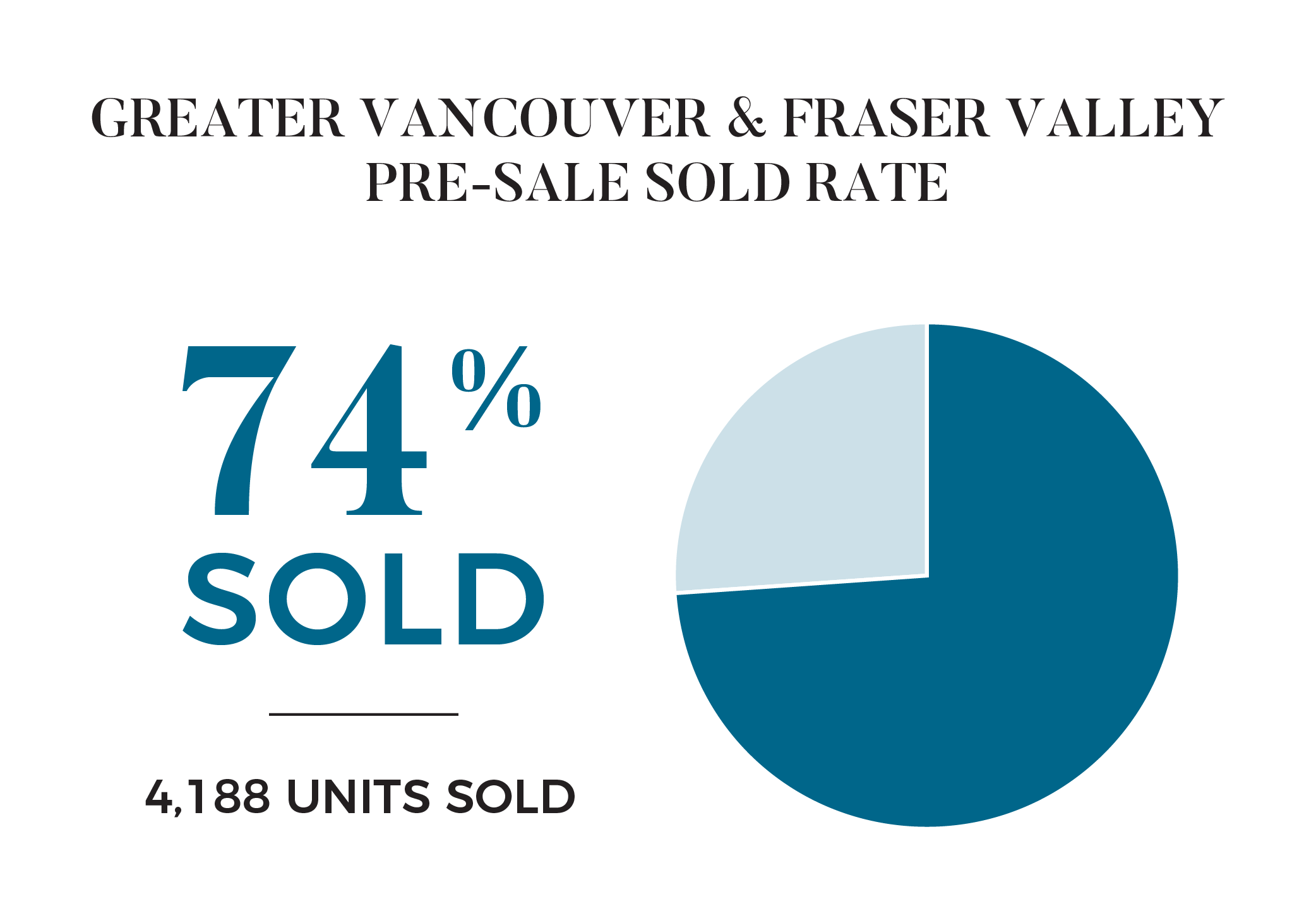 Looking to hedge against any future storm that may be on the horizon, developers have been spurred by market momentum and are preparing to release remaining inventory in active programs while also expediting upcoming launches as we transition into the Spring and Summer market. This will be especially true in the Fraser Valley, where submissions for suite selections on programs launched over the last year have far-surpassed available inventory, creating a bank of potential buyers that developers can leverage as new phases launch later this year.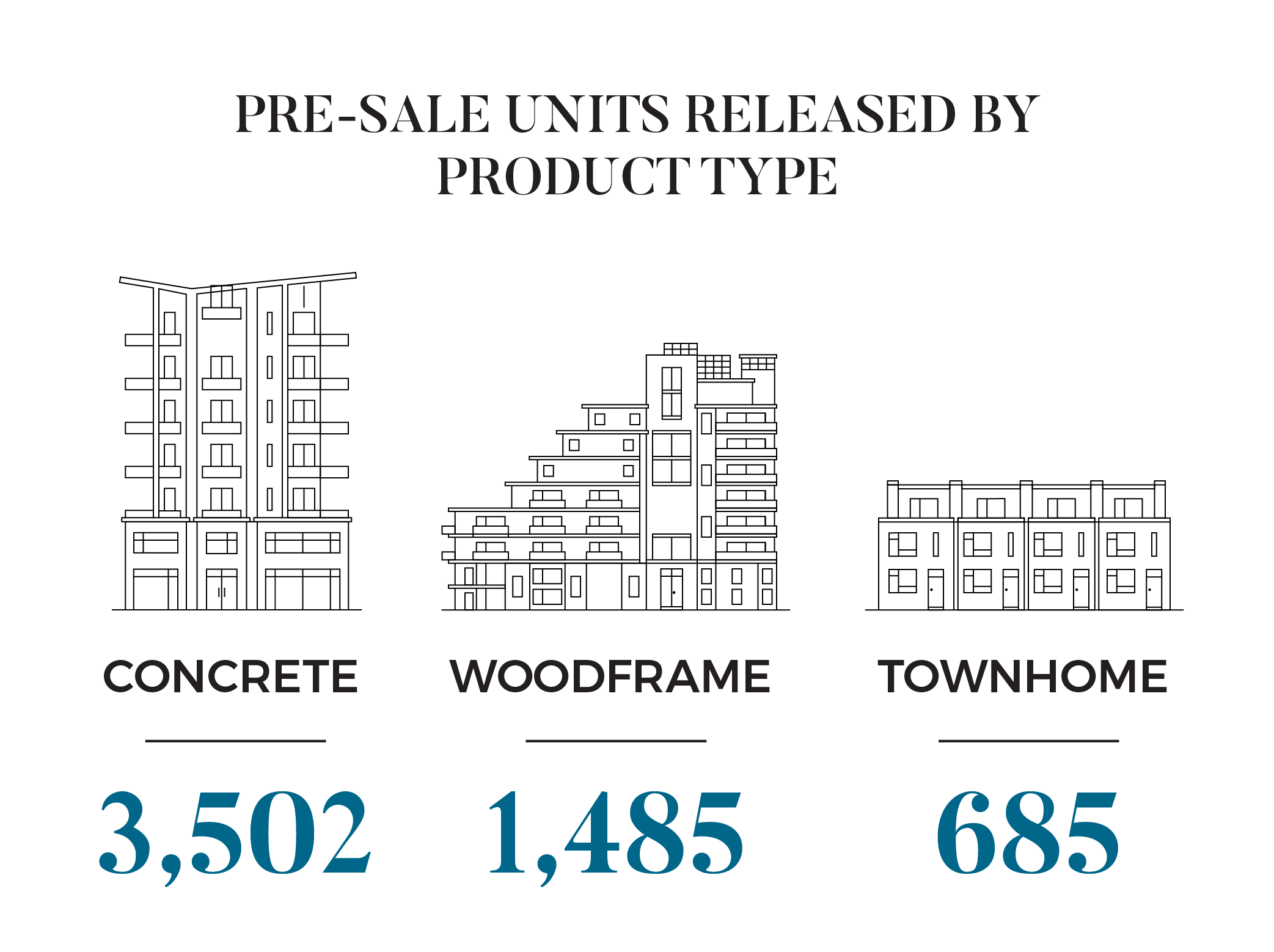 This will make for a competitive presale environment across Metro Vancouver in the middle quarters of this year. While pent up demand for travel is likely to compete with people's attention in the summer, inflation, rising interest rates, and new government policies are likely to keep real estate top of mind for many Canadians. 
We want to hear from you! If you have a real estate question that you'd like us to talk about in our next Pre-sale Pulse Quarterly Report, submit your questions here.