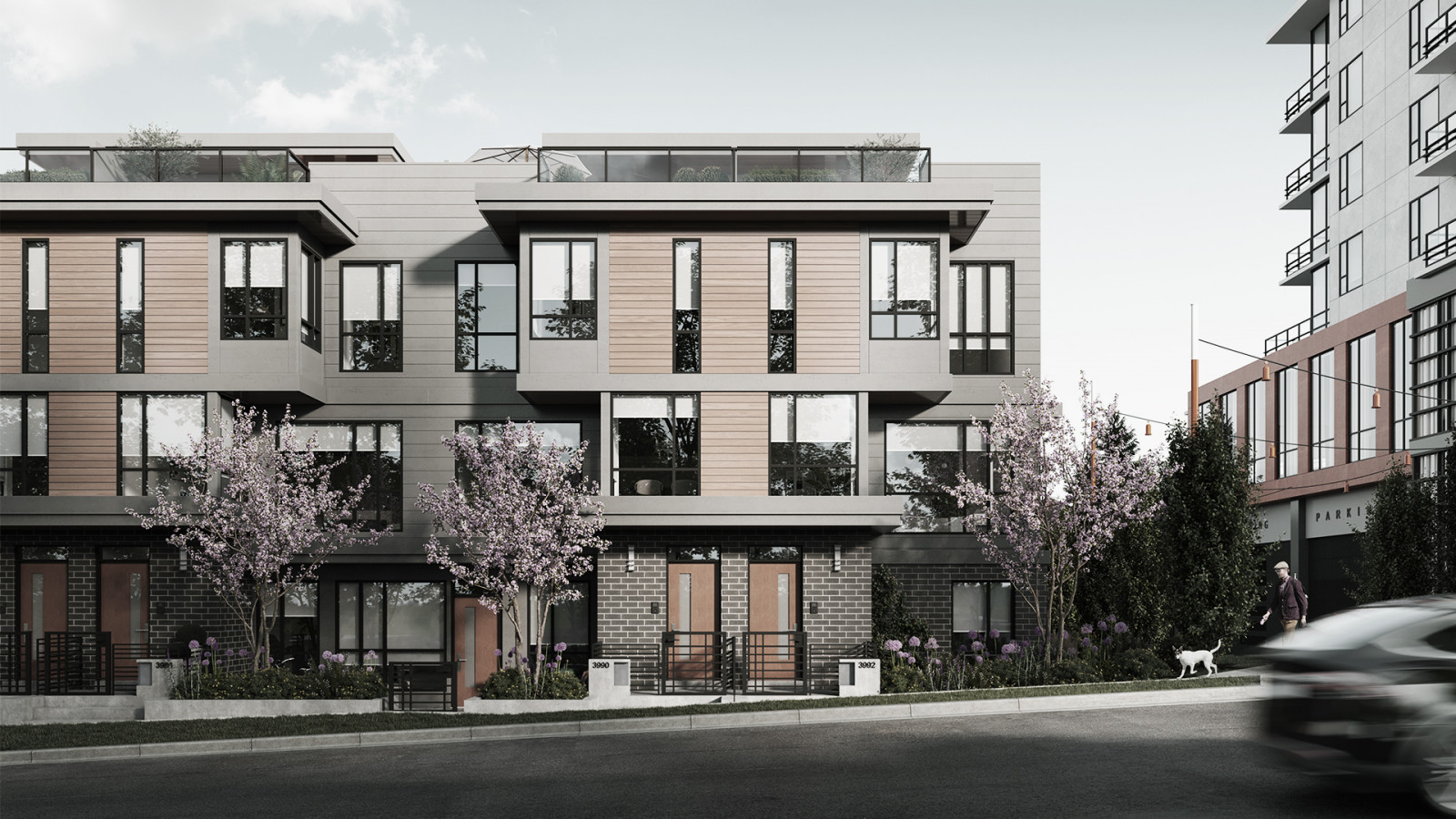 As fresh condo and townhouse projects continue to pop up across the Greater Vancouver area, the question — particularly for new homebuyers foraying into real estate — remains, "why should I buy pre-sale over resale?" From modern amenities to more flexible payment structures, it turns out there are quite a few benefits to pre-sale.
We asked MLA Canada's President, Ryan Lalonde, to elaborate on this current market topic. Here are some compelling reasons to choose a pre-sale option for your first, or next, purchase.
 
Optimal Selection
In a booming marketplace such as southern B.C., consumers often have the luxury of choosing the right fit in terms of neighbourhood. A new value formula caused by the global pandemic has altered what and where many people are looking for in their next dwelling, which may no longer need to be within close proximity to a physical office.
"The biggest challenge when buying a resale property is the fact they are limited and typically one of a kind. As a result, an incredible amount of pressure is created, when there's consistent demand, for you to find the right home that meets all your needs and desires. Whereas with a pre-sale, you can be very creative and thoughtful about the location," says Lalonde.
 
Financial Advantages
Typically, the entire pre-sale construction life cycle can be anywhere between one to four years depending on the builder, housing type, and various external factors like permits and regulations. What this waiting period affords buyers, however, is the ability to save. Rather than providing the bank an upfront down payment, regular deposits are made in stages, eventually totaling up to 20 percent of the final purchase price, minus any customizations. Timing and other specifics vary, however, so be sure to confirm with the sales representative and/or realtor involved.
"There's also an appreciation that happens at the time those homes are offered early in pre-sale, to when they're able to be occupied and all phases are completed. Generally, you'll see a natural rise, especially in pioneering or trailblazing communities where they're up and coming," adds Lalonde.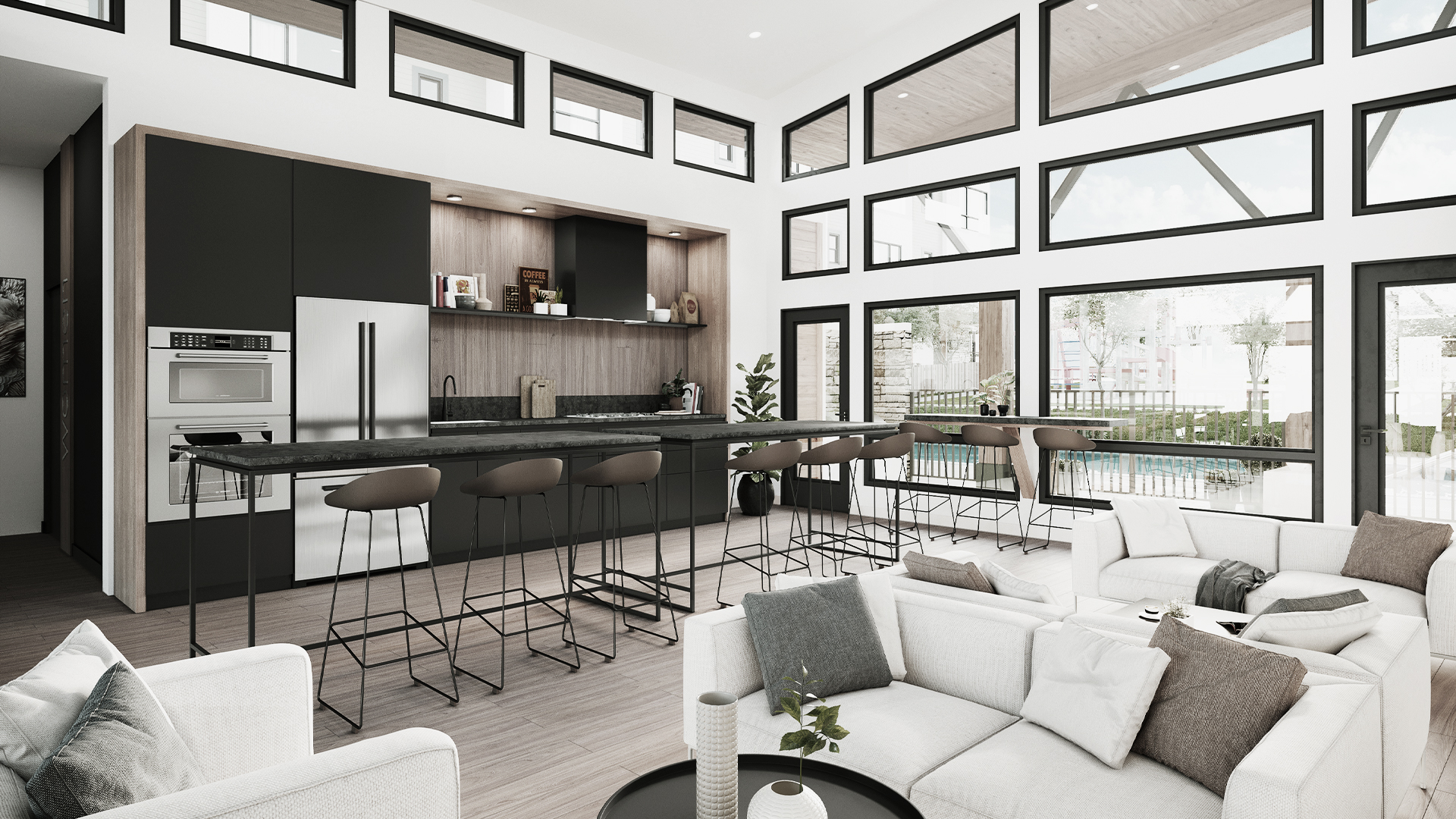 Endless Amenities
New buildings are always innovating, including novel features such as basketball courts and even game rooms boasting electronic dart machines. For example, Cressey Group's Format in East Vancouver offers co-working spaces and a mini-workshop nestled among the common areas. Moving forward as people put more emphasis on things like health and well-being, spurred on by the current environment, Lalonde expects the amenities to reflect this.
"Some of these will orientate around how people gather and connect, and others around how to be productive while trying to find that live-work balance formula — and making sure homebuyers have a choice of how to use their home or the surrounding complex, whether it's strictly for personal use or just in order to increase the utility of the purchase," he says.
 
Direct Customer Service
As opposed to resale where the buyer's main point of contact is his or her realtor, pre-sale customers have access to a team of sales support staff, as well as potentially other partners involved in the development process, to help bring a space to life.
"Having direct interactions with stakeholders really helps you understand what it is that you're purchasing, from the materials being used or the design aesthetics: where was the tile imported? What quarry are we able to procure the finish and detail from? I think this means something to those that take a lot of pride in their home," says Lalonde.
Learn more about what to expect when you buy a pre-sale home.
By MLA Contributor Benjamin Yong