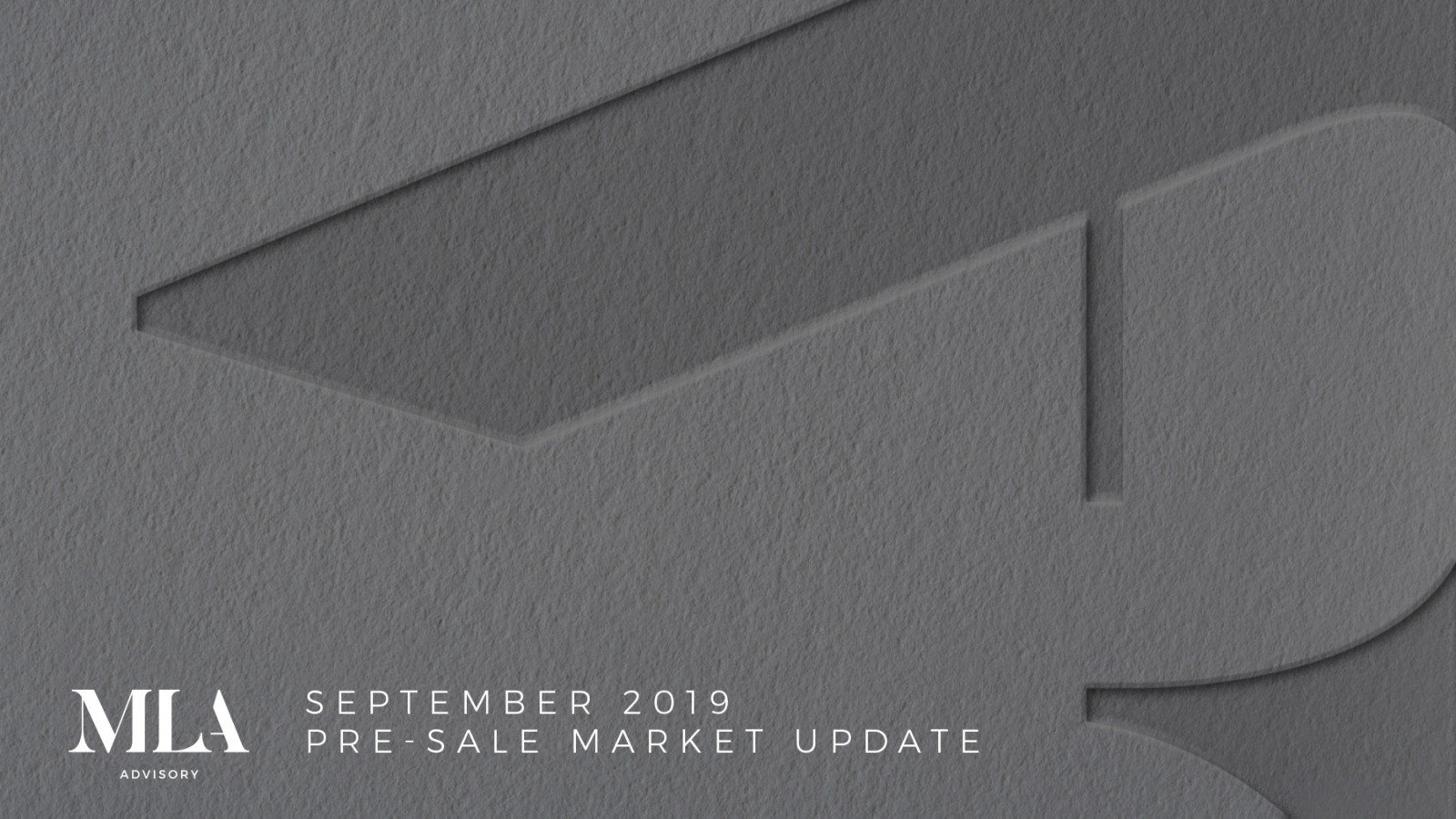 DOWNLOAD THE SEPTEMBER 2019 PRE-SALE REPORT
"The resale market is noticeably gaining strength across most major markets. September 2019 saw a 46 per cent increase in sales activity for all product types compared to 2018. This activity on the resale market is typically a precursor to an increase in the sales levels of pre-sale homes. With nearly 40 per cent of all townhome and woodframe condo units released in September sold during the same month, we're already seeing this trickle-down effect with pricing likely to follow. " Suzana Goncalves EVP, Sales and Marketing, Partner, MLA Canada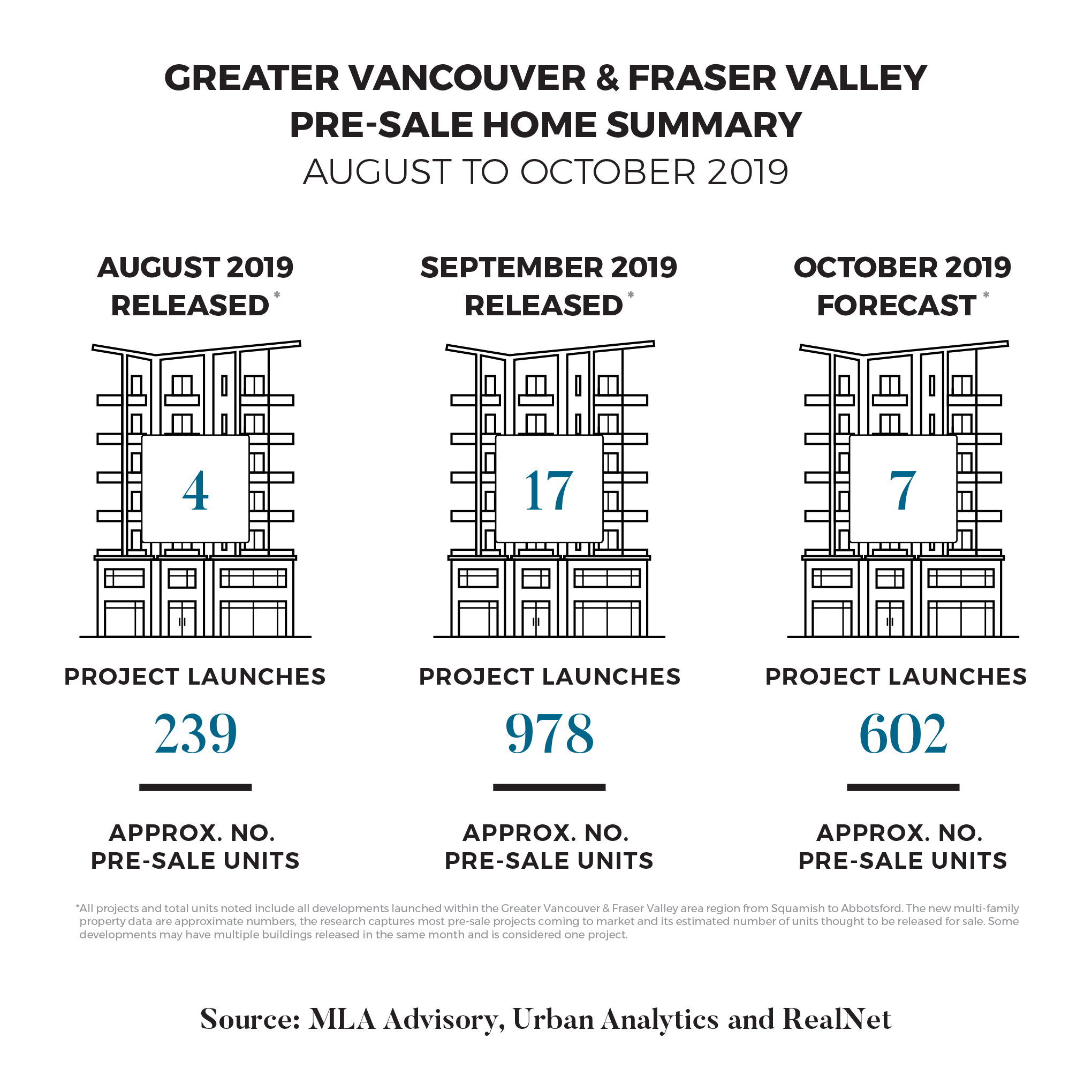 TOWNHOMES RELEASED IN SEPTEMBER SEE NEARLY 50 PER CENT ABSORPTION
September saw a total of 978 units come to market across 17 project launches, making it the busiest month since March of this year. Same month sales for September hit 36 per cent, indicating strong activity across all product types. The most active sector of the pre-sale market in September were townhomes, mainly launched in the Fraser Valley. A sold rate of nearly 50 per cent was observed for townhomes that came to market during the month, indicating strong buyer demand for ground-oriented product.
SEPTEMBER RESALE MARKET ACTIVITY RISES 46 PER CENT COMPARED TO 2018
After strong sales activity taking place over the summer months, September saw a massive jump in activity compared to 2018. Sales that took place in September totalled 2,333, which is a 46 per cent increase compared to the 1,595 sales recorded during the same month in 2018. It is to be noted that September 2018 saw abnormally low sales levels, and this past month is much closer to the 10-year average experienced in our market, a strong sign that we have returned to normalized sales levels. The sales-to-listings ratio in September hit 18 per cent for all product types, which is the high end of a balanced market. Price appreciation is normally seen when this ratio goes above 20 per cent.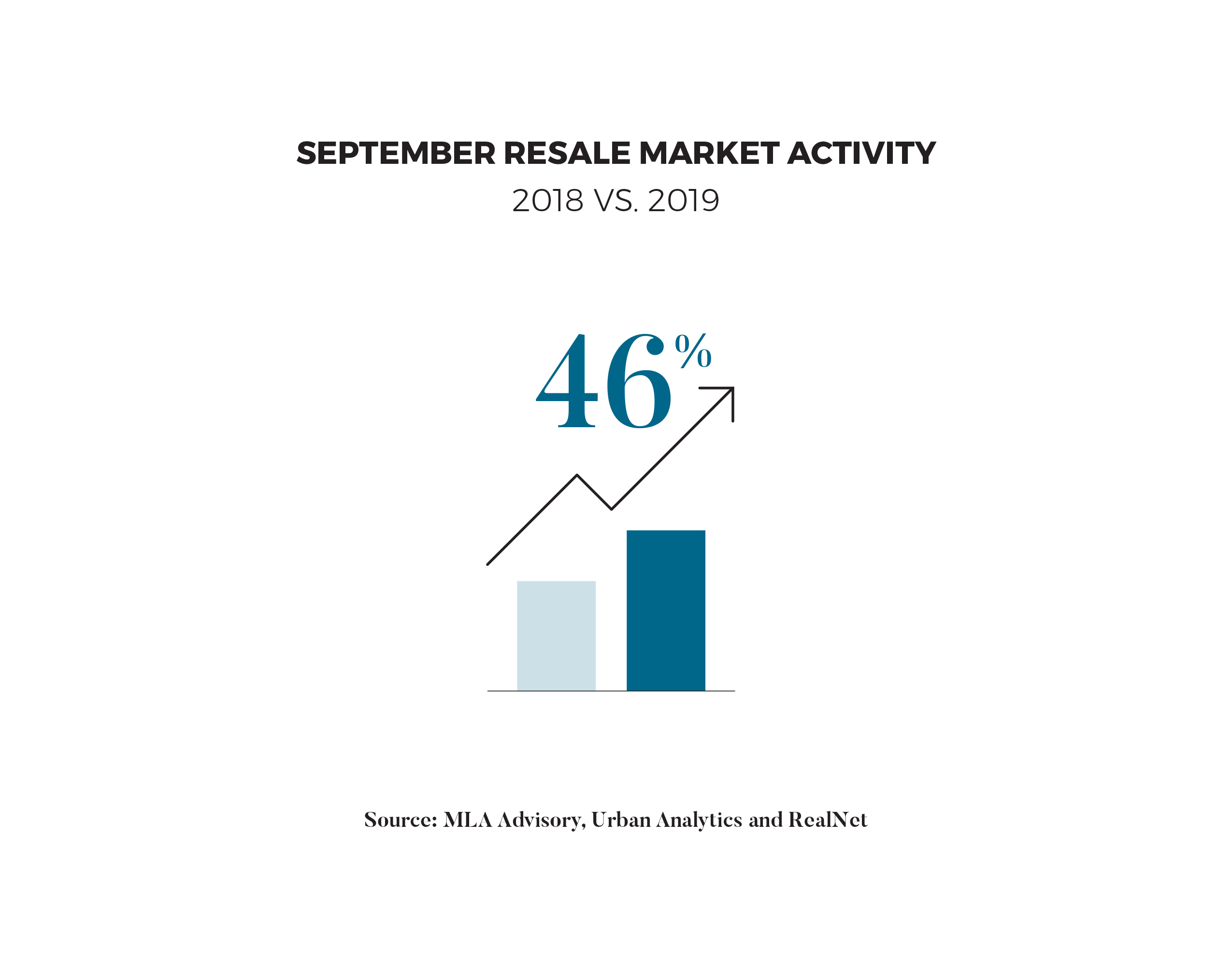 OCTOBER TO SEE SEVEN PRE-SALE PROJECTS LAUNCH
MLA Advisory is forecasting that seven pre-sale projects with approximately 602 units will come to market across all product types. Two of these projects will be concrete, one in Central Surrey and one in North Vancouver. Due to dampened activity in the concrete market, concrete projects continue to host longer preview periods to generate interest before initiating their sales launch. In total, MLA Advisory is predicting that 309 concrete units, 194 woodframe units and 99 townhomes will be coming to market over the month of October.