From anticipated price escalation to upcoming developments and incoming employment, the downtown Vancouver real estate market is ever-changing, ever-evolving, and most certainly a hot topic. As we continue to observe one of the most talked-about markets in the Lower Mainland, MLA Canada's executives, Ryan Lalonde and Cameron McNeill share their thoughts on what's happening downtown, where the market is going, and what's to come in the real estate pipeline. 
We caught up with Lalonde and McNeill in our latest Market Spotlight episode, featuring all things happening in the downtown Vancouver real estate market. 
THIS EPISODE IS NOW AVAILABLE IN AUDIO ONLY
Listen on your favourite audio streaming platform: Apple, Spotify, Amazon Music, iHeart Radio
Why does Downtown Vancouver continue to be the talk of our industry? 
RYAN LALONDE: The last successful project launched downtown was the Butterfly in December 2017 at only $3,000 a square foot, which is hard to even imagine in today's market. A total of 745 units were sold that year alone in the downtown core. Since then, the core, like the rest of the Canadian housing market has experienced a real setback.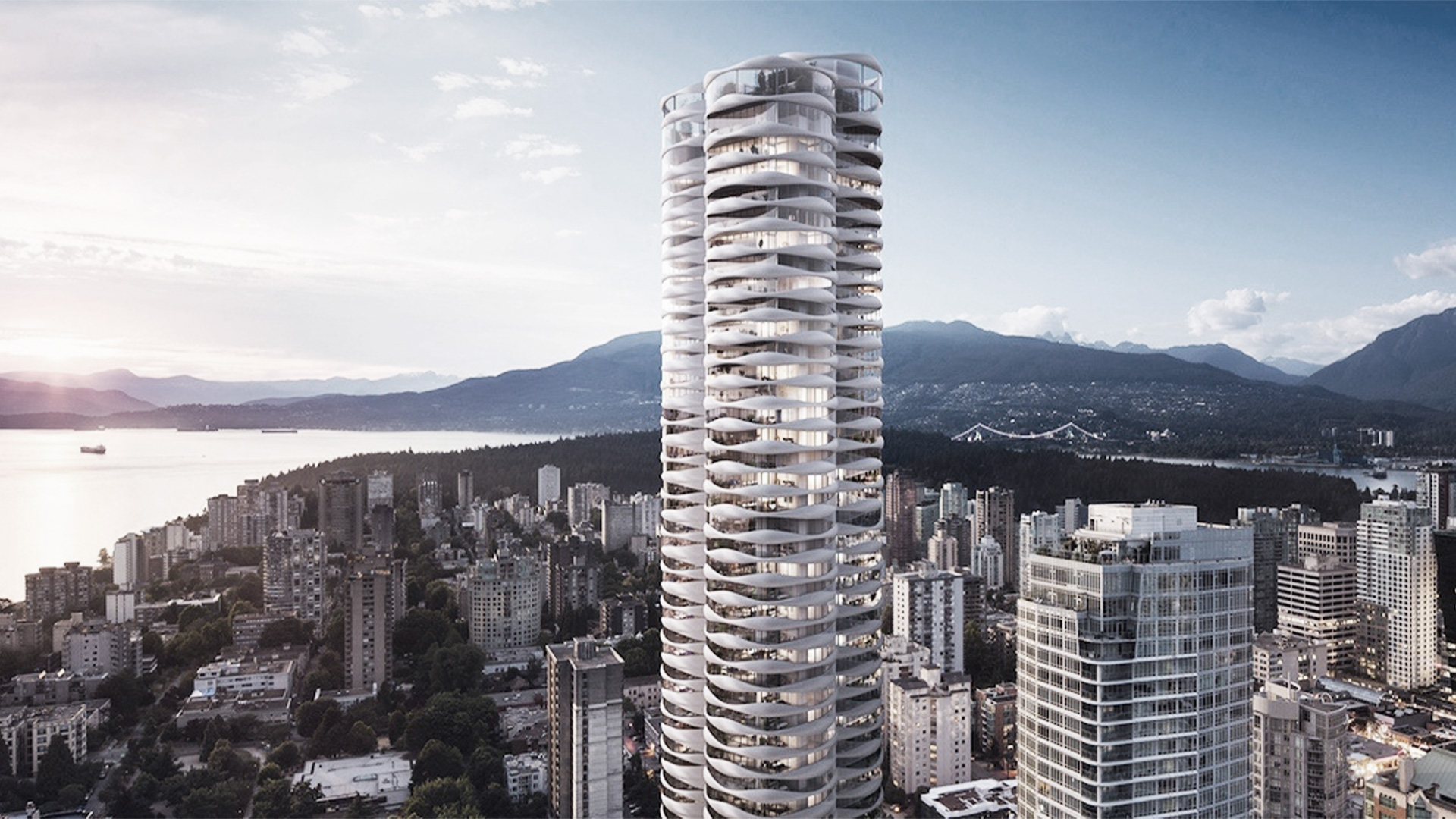 2019 was a significant real estate reset, and along with a global pandemic, we've seen massive shifts in work, lifestyle, and culture. From the beginning of 2019 until today, a total of three projects have come to market, with approximately 200 units pre-sold in the downtown core. Those are still great numbers traditionally but lower than expected. 
Beginning in early 2021 nearly every submarket throughout the Lower Mainland witnessed unprecedented price growth. This is due to a shift in expectations; a shift in how and where we work. It has resulted in recreating what people love about the downtown core in more of the secondary markets. Affordability has been a big topic of conversation, and something that people hope to find while still maintaining access to amenities that they love seeing downtown.  
What are the upcoming projects in the downtown core today? 
CAMERON MCNEILL: To understand the downtown market, it's important to look at completions as well as the new pipeline of upcoming developments. However, because projects do take a long time to complete, a stronger focus should be on what is completing right now.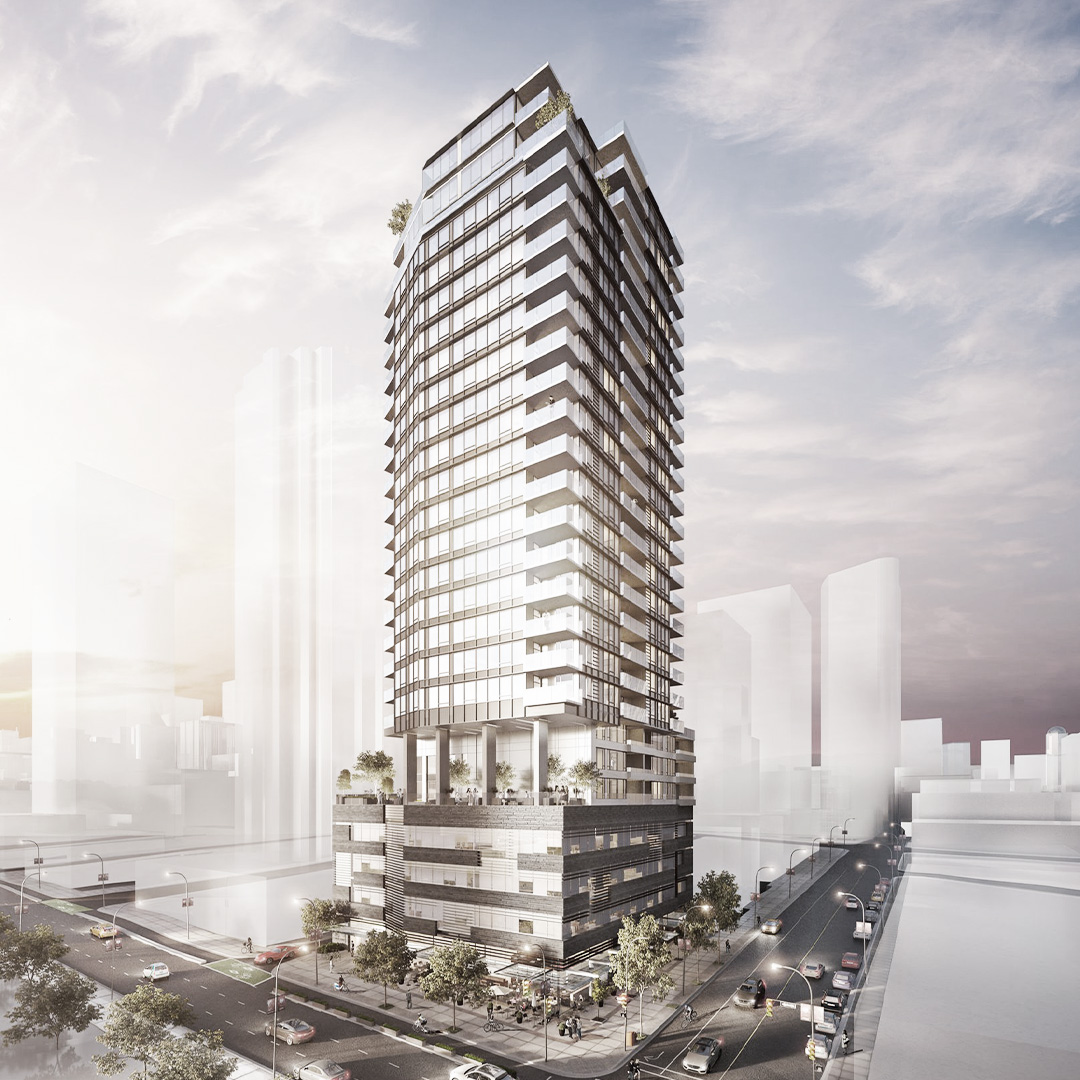 The recently completed Smithe by Boffo is one of our projects that we are very excited about. There is also Pacific by Grosvenor. 1335 Howe by Onni, and a few others. We are also going to see a new wave of completions happening in the next 6 to 12 months downtown. 
With every one of those projects, there is always a bit of turnover. All of these are sold out projects, but as they reach completion, sometimes a buyer or investor's situation changes, or they'll take advantage of appreciation. It could be expected that we will see 50 to 100 new homes change hand in the next 6 months. And these new vacant pre-sale units will change the downtown dynamic, with a strong, upward pressure on pricing. People are going to trade in the real estate market at higher volumes at higher prices since they're brand new.  
What does supply look like downtown? 
RYAN LALONDE: To date, there are a total of 10 Branded and 5 Unbranded projects in the downtown core. They are approved and awaiting sales launch and equate to over 4,000 new units. However, this number does also include projects that are master-planned communities that will take years to move into the marketplace. 
Nonetheless, a typical downtown pipeline has approximately 1,500 to 2,000 homes that are in the process of becoming ready to brand and potentially release into the marketplace. Today, we are sitting on approximately 2 times the amount of regular supply, again with master planned communities as part of our upcoming supply pipeline.   
The 10-year average for downtown sales is approximately 750 units. When you look at the number of new projects finding their way into this marketplace over the next 12 months, with 750 units being the 10-year benchmark average, it's hard to imagine how there is not still massive lack of supply in the downtown core.  
We also need to acknowledge that some of the projects soon ready are ultra-luxury. This caters to a thinner wedge of the market. It will be very interesting to see in the coming years how the ultra-luxury plays into the marketplace.   
It begs the question, what is the allocation of homes outside of these luxury properties? With demand seen for 1-, 2-, and 3-bedroom ratios, the composition of the 750 homes expected to sell each years is now more important than ever. 
What about Resale? 
CAMERON MCNEILL: Typically, downtown we see approximately 200 transactions each month. However, with the recent market lag, we have been seeing below 100 transactions per month. The downtown market didn't roar back like other sub-markets in Metro Vancouver until very recently. 
In April we saw the peak at 365 sales in downtown Vancouver. However, the tricky part is the lack of inventory in the market. We hypothesize that there is still strong demand for affordable downtown Vancouver products, sitting at the current market sweet spot of under $1.5 million.  
Where would you say the new downtown centre is? 
RYAN LALONDE: The centre of downtown is not necessarily in the same place it was 5 years ago. One of MLA Canada's projects, Block, is an interesting opportunity for us, because of its proximity to the up-and-coming masterplans downtown, it is advantageously situated right in the centre.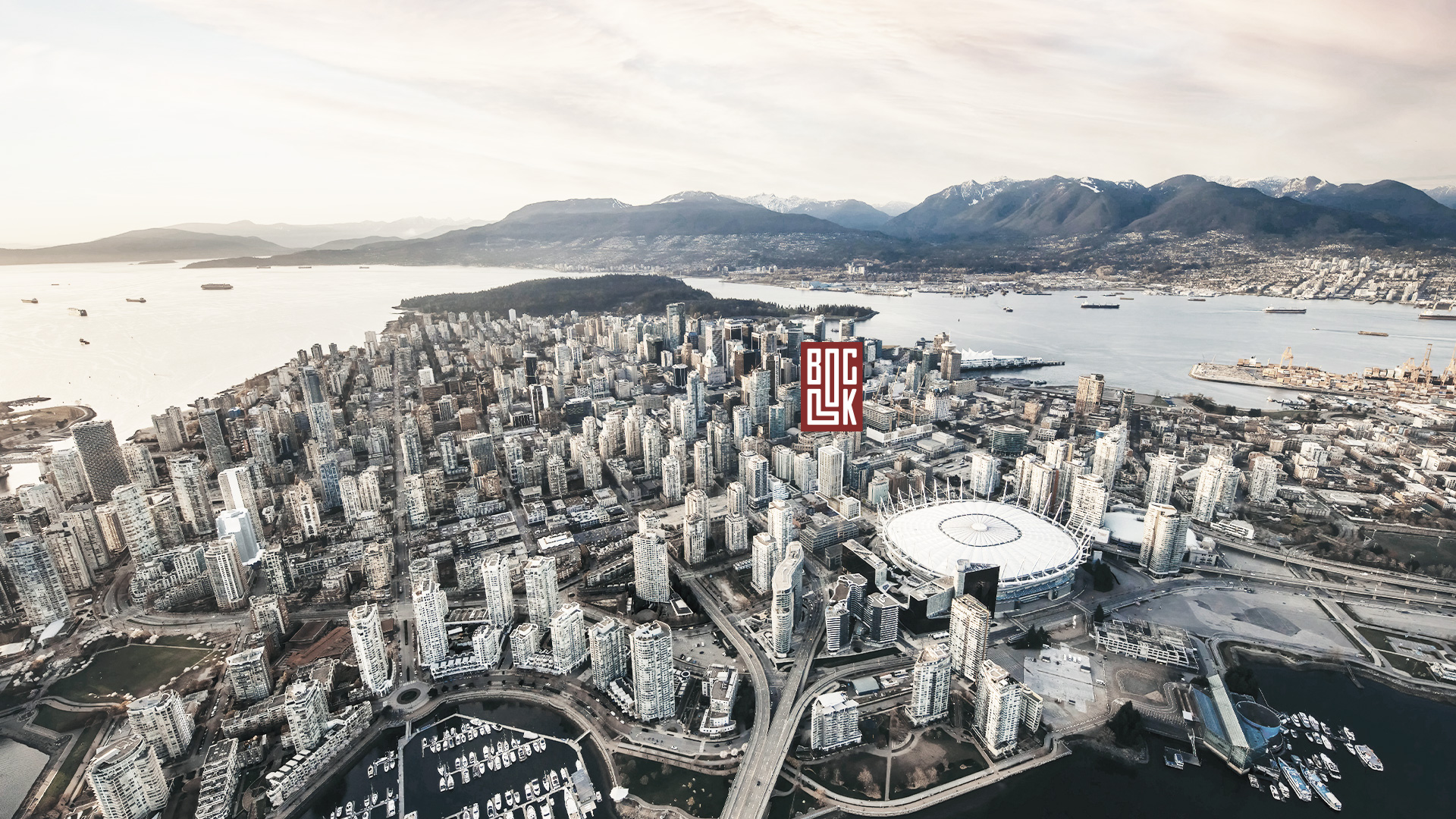 CAMERON MCNEILL: Downtown is changing quickly, both geographically and in its supply and demand forces. You can't think about the core without also thinking about immigration and job creation. We have several commercial towers under construction right now with over 2 million square feet of new commercial space. There will be 10,000 employees coming to the downtown core over the next three years, but we do not yet have the housing supply.  
RYAN LALONDE: The tech giants moving into our marketplace are going to occupy not just floors, but entire office buildings. These buildings also provide space for more retail and restaurants in the city. And with office amenity spaces also becoming part of these plans, it's evident that the shape of the downtown core will change forever.  
What about pushes to secondary markets? 
RYAN LALONDE: Some of the more active parts of Metro Vancouver and the Fraser Valley, in places such as Burquitlam, Metrotown, and Surrey, are often where we find previous downtown residents living who are searching for the same level of amenities that downtown offers in their new neighbourhoods.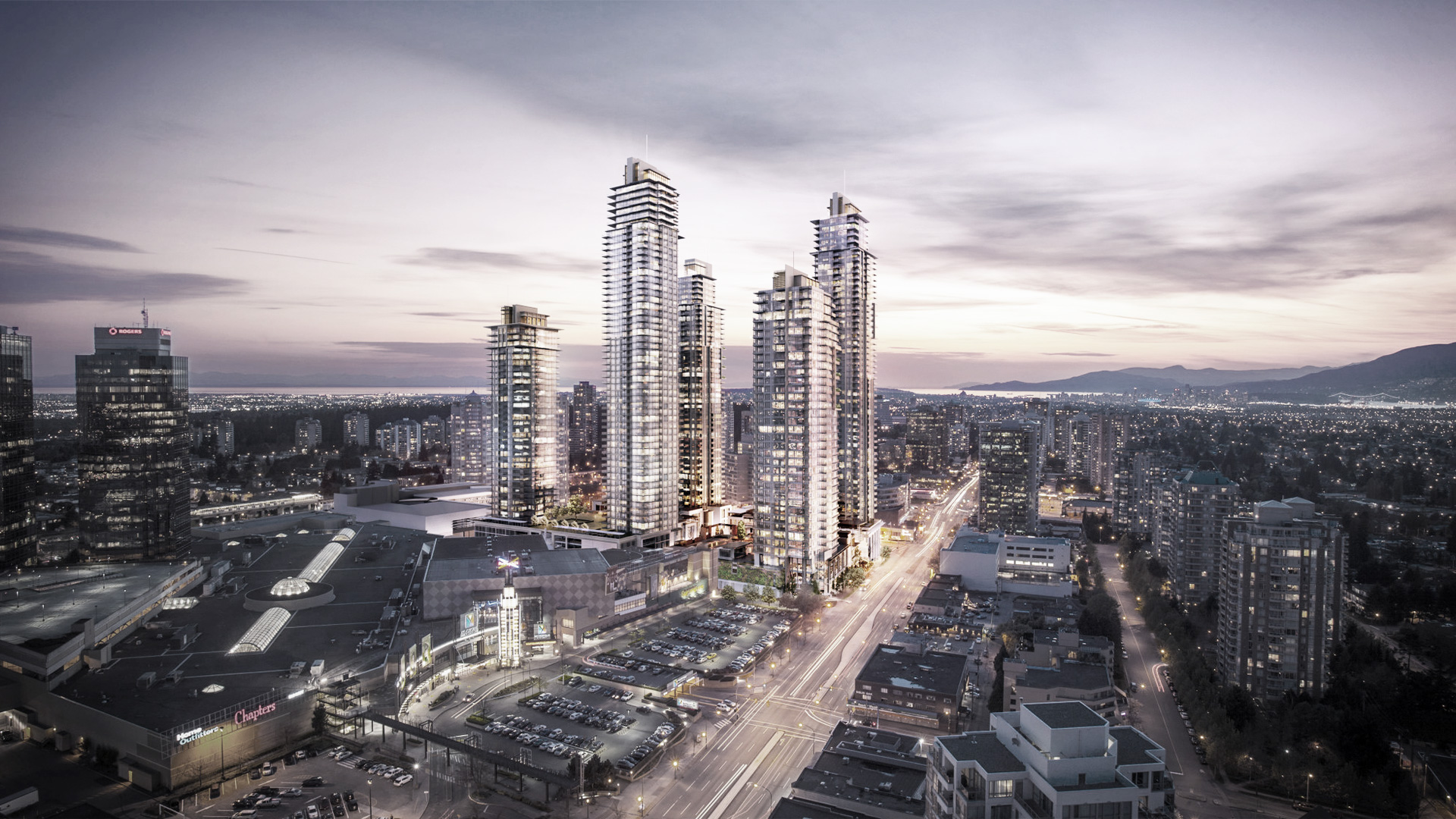 The pendulum has swung outwards to these secondary markets, driving up property values in many of these locations. We believe the pendulum is beginning to swing back. Although it may not go to the extreme many are hoping for, it does however help us understand the real value being offered in the downtown core. Many of the amenities found downtown are unique and can be hard to find anywhere else.  
What's your take on price values within the downtown core? 
CAMERON MCNEILL: New immigration into Canada chooses blue-chip real estate first. Downtown Vancouver, downtown Toronto, and some of the energy centres in Metro Vancouver are all highly demanded. There is going to be great upward pressure seen across downtown Vancouver that will likely surpass some of the high price marks seen in 2016. By 2022 and 2023, we will see high benchmarks again.  
RYAN LALONDE: What happens as a result is strong upward pressure on rental rates. We know that immigration will play a huge role in this. It's something we will be paying close attention to in the coming years. With estimated inventory of 4,000 homes, of which 500-750 are estimated to be released each year, it is very likely that we will see many of these new projects convert to rental properties, should the rate of rentals continue to escalate.  
To learn more about what else is happening in real estate across Greater Vancouver and the Fraser Valley, check out this month's Pre-sale Pulse episodes.