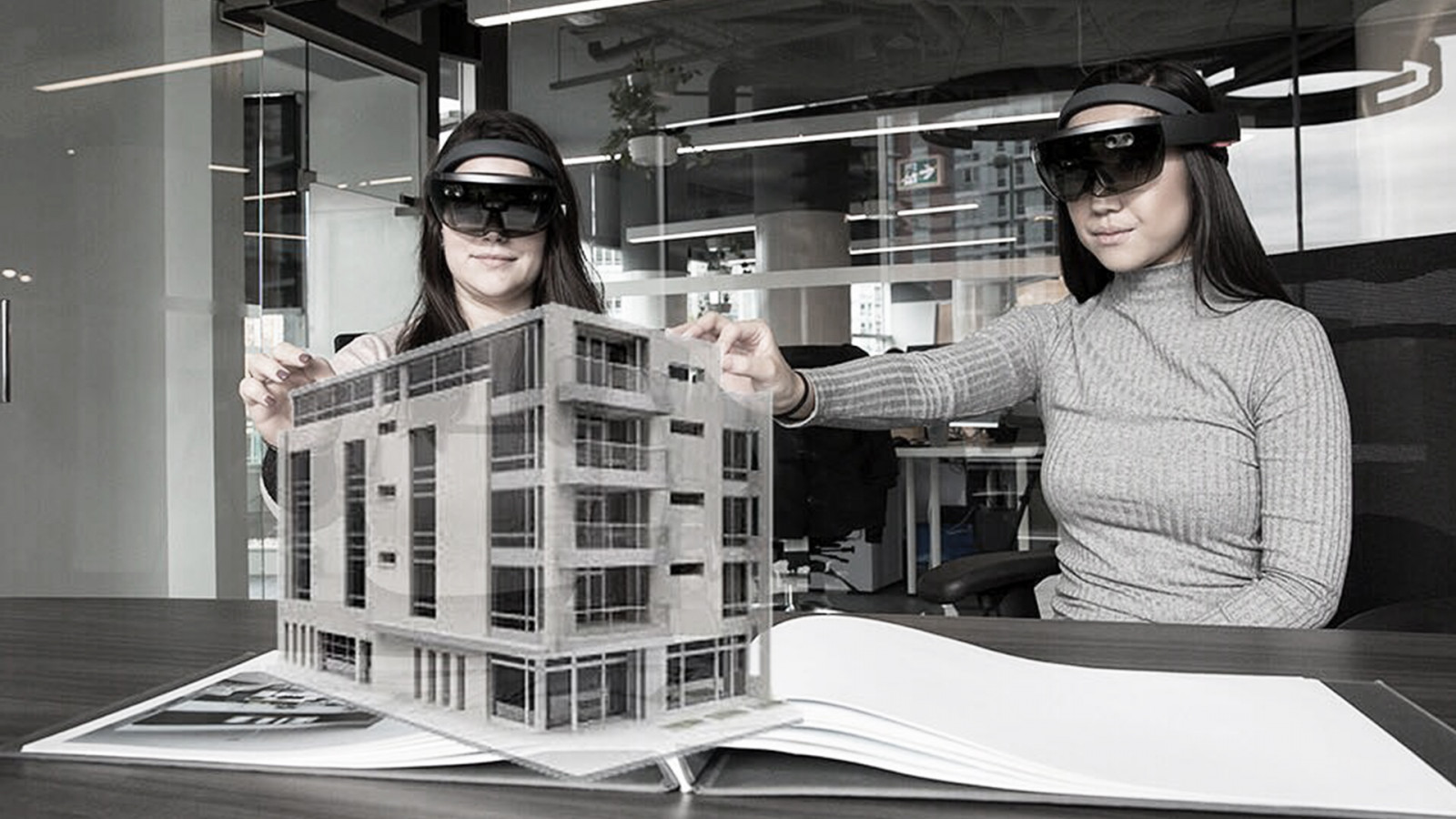 The Real Estate Intelligent interview series features BC's most prolific professionals shaping the local real estate industry.
AN INTERVIEW WITH LEON NG, FOUNDER AND CEO OF LNG STUDIOS, CO-FOUNDER OF PIXEL MOMENTS, MEMBER OF FUTURE LEADERS
Striving for innovation is at the core of what Leon Ng, Founder and CEO of LNG Studios, lives for personally and professionally. Raised in an entrepreneurial environment, he was taught to never rest on his laurels and think progressively. This attitude drove him to shift his major from a Communication Sciences Degree to graduating in Film Studies. His fascination in the digital space stemmed from his interest in gaming, leading to a passion for digital visualization that resulted in investing and developing many service-based Proptech and digital marketing products. His keen eye for the up and coming has driven LNG Studios to become a premiere creative visualization agency that was the first drone operator in Canada and the first to bring Matterport to Canada. He is clearly a visionary, it's no wonder Ng has found himself today at the helm of a technology company that's innovating real estate.
We caught up with Ng to learn more about LNG Studios, how the last year has affected their business, and how his passion for technology has led to an innovative, first-ever micro-donation and augmented reality fundraiser.
Leon, tell me about your journey in the real estate technology industry. How did LNG Studios get started, and where is it at now? 
My journey began when I landed my first role in broadcasting at Novus Entertainment back in 2005, and I quickly found opportunities for innovation. At that time, the low-budget channel was still using VHS tapes for broadcast playback to run the entire TV channel. I took it upon myself to digitize the channel as a whole, which was a significant development at the time. In 2006 I founded the Real Estate Channel, which featured a 24/7 showcase of property listings, and syndicate listings to other listing platforms. The real estate industry was booming at that time, and I saw the opportunity to pitch it to the channel's Owner. The TV channel quickly expanded across Canada at its height, reaching 2.5M viewers and ultimately became my "in" into the real estate industry. 
After gaining experience working with realtors, I saw a need for technological advancement in the pre-sale development market to further and deepen their clients' reach. I started LNG Studios in 2009 to bring these visual tech services to the real estate market. I have started and invested in multiple businesses in the Proptech industry throughout my career and therefore felt extremely comfortable combining these two pursuits. I chose to shift focus to the pre-sale market, where captivating visual representation was paramount. Over the last decade, LNG Studios has organically grown into a fully integrated, tech-first real estate supporter. We pride ourselves on providing the latest technologies to serve this industry.  
The past year has really thrown real estate technology into the forefront of the industry, and we've all had to adapt quickly. How has this disruption affected LNG Studios? 
This year has prompted massive transformation for many businesses, both physical and virtual. Real estate is an industry that is traditionally slow to innovate, and COVID-19 has fast-tracked a shift to digital services and materials. This forced adoption of new technology understandably brought our services to their tipping point. We immediately saw an increase in requests for renderings, animations, and 360 rendered virtual tours. Within the first 6 weeks of the Pandemic, LNG Studios scanned over 600 properties.
With pre-sale buyers spending less time in presentation centres, budgets were rebalanced to allocate a larger portion to 3D visualization assets. There was a forced adoption of virtual experiences for both built and unbuilt spaces, ultimately creating a new normal for the industry. LNG has always been on the technology path, but the pandemic forced our clients to think tech first and push the entire industry to a digital world, making it an easy transition. We even developed a new product, Compass, a similar experience to Matterport but for pre-sale. It is all renderings that we've modelled for the entire suite, including lighting and textures. We then upload them to our software to give a full virtual experience for a product that has yet to be built.
Amidst the pandemic, we saw an opportunity to innovate for a good cause by pivoting our Architectural 3D printing department to produce over 10,000 face shields for health care workers. With this demonstrated transformation of technology and the notable increase in demand for our visualization and marketing services, our team has grown to support this influx and better serve our clients.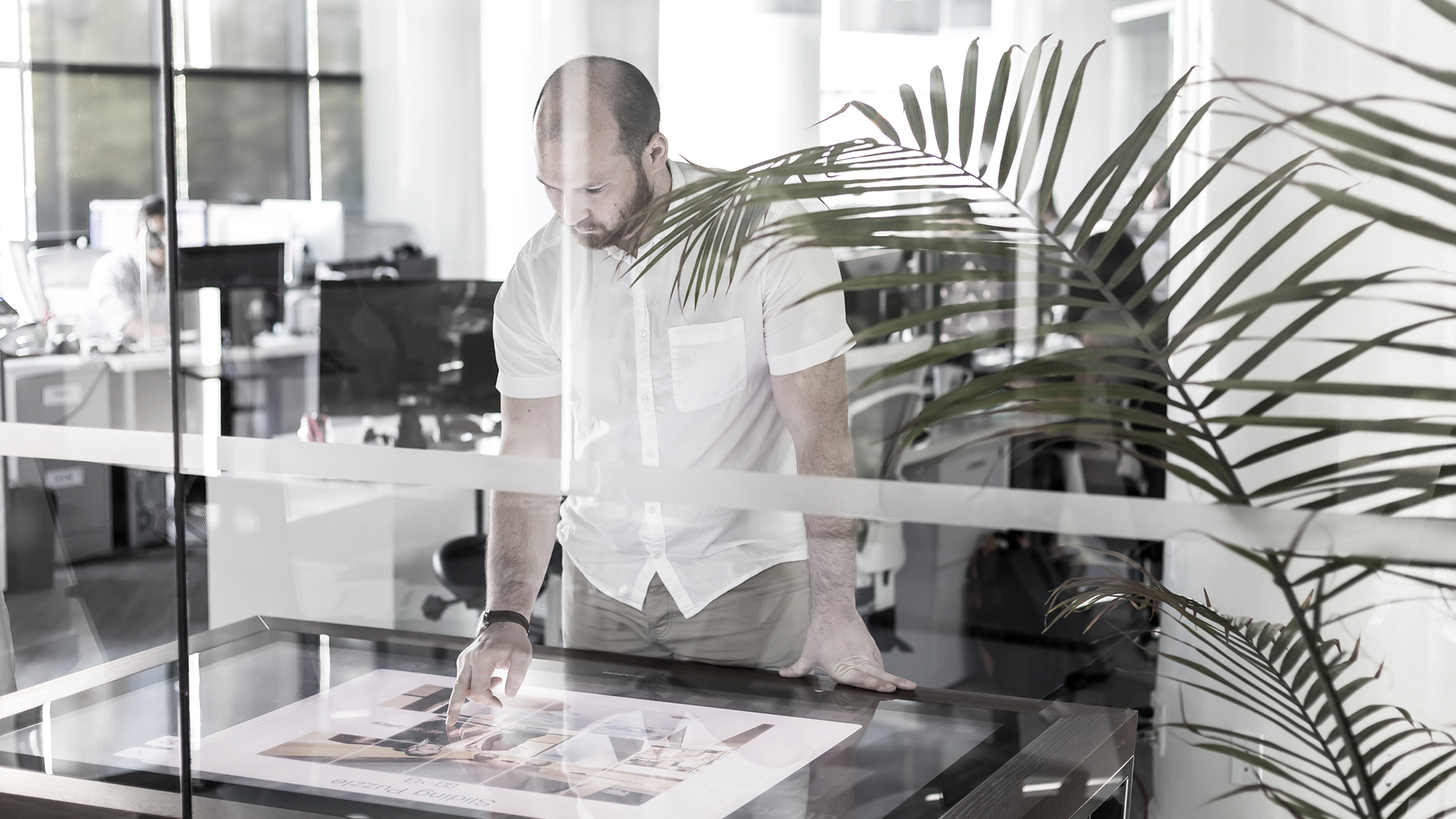 What are some trends you see in the Proptech space looking to improve the homebuyer's experience, developers and sales and marketing firms? 
The pandemic has ultimately changed house hunting behaviour and has played a significant role in property technology growth. People are willing to purchase properties sight unseen, which means they expect more digital tools to make informed home-buying decisions. With buyers being savvier and doing their own research online, we focus on creating assets and marketing collateral that make the process as seamless as possible. We generally see a trend in creating all-digital sales centers and experiences. As the gap closes between the physical and digital worlds, real estate is forced to embrace innovation.
In response to this evolution, LNG Studios is launching a fully integrated digital sales platform for developers and marketers to better serve potential buyers. We have named this in-house product Proxima, inspired by Earth's closest habitable planet. As innovators in real estate, we felt it was on brand to make this giant leap in the name. The platform uses state-of-the-art visualization tools that encourage interactivity with 3D model models, with the ability to integrate with the industry's best CRM systems and link to inventory control on the backend. This tool is meant to enhance the buying experience and make the digital experience more fluid and intuitive while also enabling the developers or marketers to still control the sales strategy and tactics. While integrating with the latest real estate CRM, remote buying will become more valuable by virtually mimicking the sales centre experience. 
What's your 50,000 foot, zoomed-out perspective on the future of real estate technology? 
While I believe technology will not fully replace a realtor or salesperson's value, it has bridged the gap that we faced during the pandemic. This gap will continue to shrink with innovation in technological advancement. I expect certain technologies to improve remote selling, such as AI and real-time language translation over Zoom calls. Apple, Facebook, Google, and Microsoft are also leading the way in AR technology, and I foresee this tech streamlining the home buying process. Imagine walking down your favourite neighbourhood and being able to see an active listing in real-time popping up on your AR glasses! We are working on new capabilities involving AR for our clients, so keep an eye out for an announcement.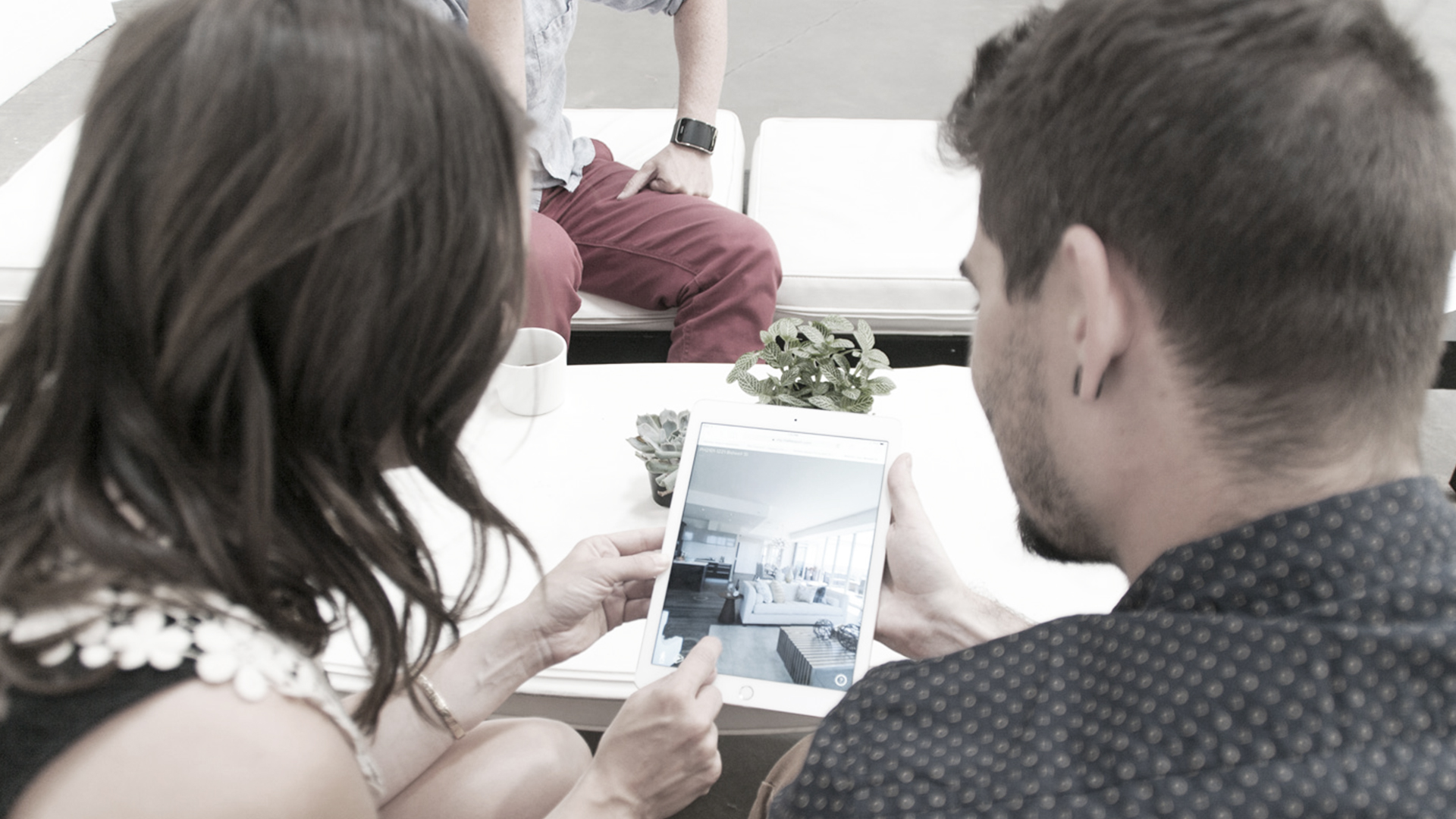 You're currently involved as the Co-Founder of Pixel Moments, a micro-donation fundraising initiative to raise funds for St. Paul's Foundation, which in turn supports Providence Health Care and St. Paul's Hospital. Can you tell me more about this and how and why you got involved? 
Similar to my work shifting the traditional foundations of real estate, I saw an opportunity to use technology to help fundraise for St. Paul's. The Pixel Moment campaign collects donations along with an image from the participant. This image will become a pixel in a large photo-mosaic work of art (created by local Vancouver artist Andrea Wan) which will feature an interactive AR experience through your smartphone. We are trying to target a younger demographic for this fundraiser, so we really wanted to highlight our use of technology and community promotion. The pandemic has affected everyone's mental health to some extent during isolation, and we wanted to support those in need and provide thoughtful encouragement to the donating participants. I believe in micro philanthropy, and in this digital age, we can reach a larger group of people of varying incomes and make sure everyone feels like they can be part of this movement.  
What's next for you and LNG Studios? 
The future looks very inspiring for LNG Studios. Our industry has experienced years of innovation in the last 9 months, and we are becoming more relevant and sought after. Our Vancouver and Toronto teams are growing, and we will be launching new services that we are excited to bring to our clients to upgrade the real estate experience. 
Augmented Reality is expected to have a compound annual growth rate of 42.9% over the next 10 years. We are staying well informed as both real estate and other industries rally behind this technology. Throughout the last 10 years, we have successfully introduced new technology to our industry like 3D scanning, drones, VR, etc., and that has proven to be our niche. 
It's hard to predict the next few years, but we are always thinking, "What's next?" Innovation is a core value of LNG Studios. The key is understanding the difference between innovation and invention. We are not inventing; we are rearranging existing ideas or products and transforming them into something new to make them palatable for our industry and successfully catering to its needs.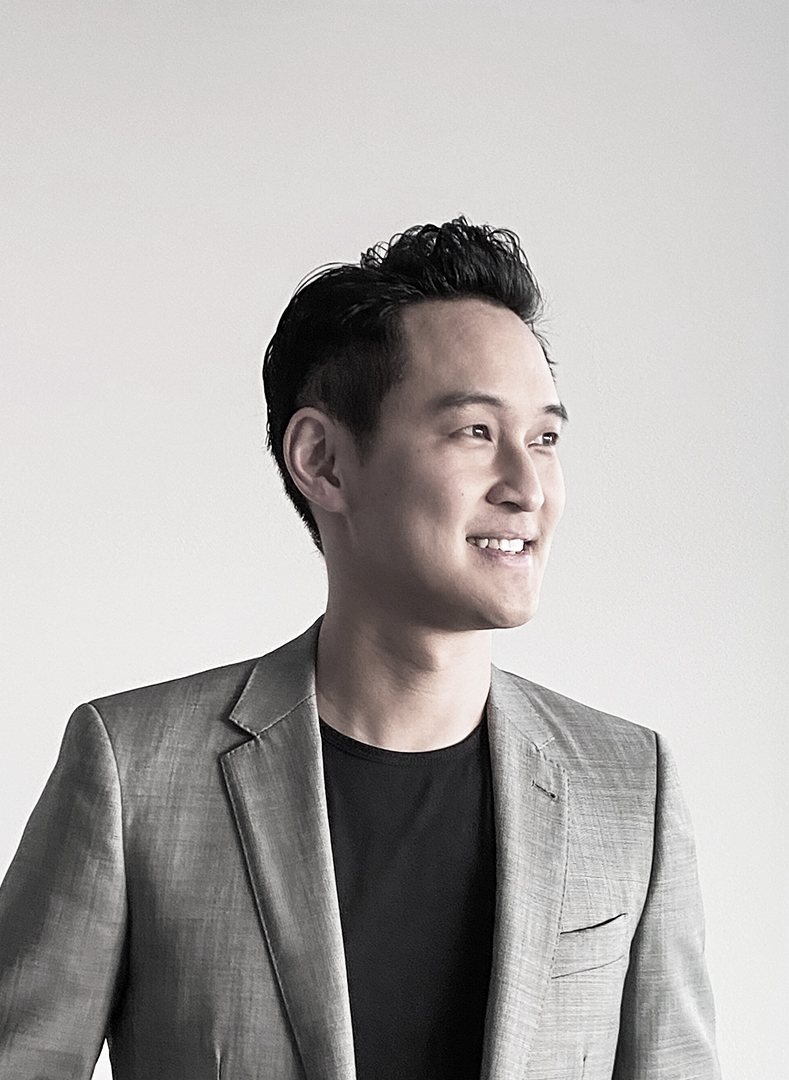 LNG Studios are a creative visualization agency specializing in virtual reality, architecture and real estate.
They are a team of collaborative 3D artists, producers, designers, and managers who deliver award-winning simulations for architects, engineers, and developers. LNG Studios are located in Vancouver, Toronto, and San Francisco.
On April 1, 2021, a mosaic artwork by Andrea Wan made from over 10,000 selfies donated and submitted by donors will be unveiled on one of the busiest intersections in Vancouver. The artwork will further come alive with augmented reality to create an immersive experience that has never been done as a charitable initiative – where 100% of the donations will benefit the St Paul's Foundation. This initiative is spearheaded by Future Leaders Committee – a completely volunteer and self-funded group of young diverse professionals working together to raise awareness and to support mental health programs at Providence Health Care
Read more articles from The Real Estate Intelligent series: A Fighting Chance and Storytelling Through Design
Category
Real Estate News
Recent Posts